Typically, this deal-minded gal tends to skip any store or Web site that requires a subscription or membership in order to spend money. Such annoying extravagances belong to gyms, magazines and cable TV and border on the fine line of what you can do (if super-frugal) for free: working out, reading and watching basic TV. So really, when I hear that I have to pay money in order to spend money–there has to be a reason worth the cost in order to earn the keep.

Impressively, there is one membership that I've renewed every year, despite the $55 annual fee: Costco.
Here are 11 Reasons Why We Love Costco
Costco Gas: At prices on average a dime cheaper per gallon than your cheapest neighborhood pump, buying your gas from a Costco pump will pay for itself. All you need is 550 gallons, which is about 34 tanks–and we all know you fill up more than that every year.
Costco Hot Dogs: Outside the storefront, $1.50 will buy you a Hebrew National all-beef quarter-pound hot dog with all the fixings.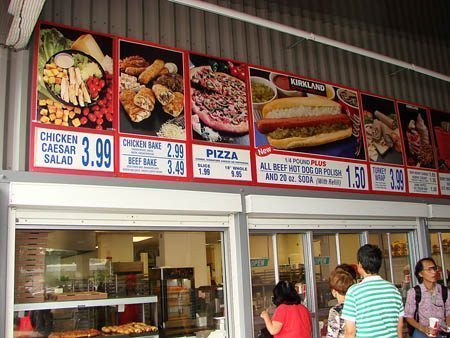 Costco Pizza: For sale alongside the $1.50 hot dog is the option for a huge slice of cheesy goodness for $1.99.
The Costco Connection Magazine: For the community, by the community, it's a magazine that offers recipes, articles and updates. Stay up to date with everything that comes from your $55 membership–and how you can make the most out of every dollar spent.
Costco Optometry: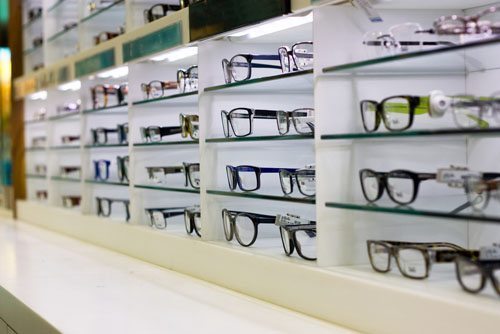 $49 gets you a licensed optometrist and a full eye exam. Discounted glasses and lenses follow, making this cheaper than your average private examination.
Costco Samples: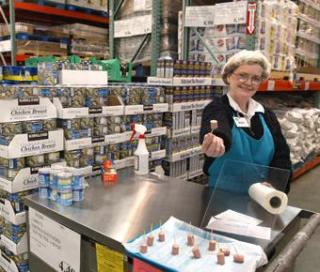 Probably the most infamous (people have been known to eat entire meals based solely on rounds of these small bites) perk of shopping at Costco–at any given time the floor is speckled with tables sampling food products. From crackers to cheese to sushi to smoothies–walk around long enough and you'll be full. Cost-benefit? Eat 10 meals here and you've paid for your membership.
Costco Pharmacy: Deeply discounted prescriptions that can get filled while you shop, with short lines and little hassle. Getting refills is as easy as going to the market.
Costco Sheet Cake: The kind that makes you think of childhood–cloaked in a cloud of sugar frosting, you'll be able to celebrate with huge groups (think 25 people or more) with this monstrosity, and all for $16.99 and up.
Costco Electronics: Including a two-year warranty and a 90-day return policy, I can't think of two reasons NOT to throw the new TV or laptop into your shopping cart.
Party Supplies: Need napkins for a crowd? Several pounds of chips for under $5? Jugs of salsa, dozens of burger patties and large squeeze bottles of condiments? Look no further. You'll be able to feed the group the entire holiday weekend with enough money left for the booze…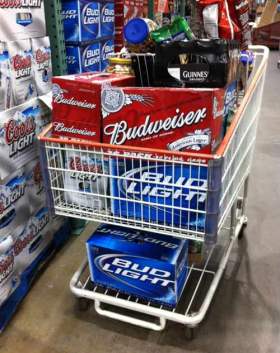 Costco Alcohol: Buy your hard liquor, beer and wine at Costco and spend 25 to 35 percent less than you would at your local grocery or specialty store. Great for stocking up or parties, there's a reason you see college students here with little else in their carts.