Ah, the joys of buying in bulk. It makes perfect sense when it comes to Advil and pistachios, but clothing? Most people join Costco to buy 36 rolls of toilet paper for $18, but there are plenty of reasons to steer your gigantic cart on over to the stacks of clothes and cosmetics aisle.
Don't get overwhelmed by the enormous warehouse that is Costco. TBF breaks down how to find style at Costco
This post may contain affiliate links. See our privacy policy.
How to Shop Costco
Become a member
First things first: In order to get through the doors, you have to join. The Gold Star Membership is the least expensive option ($50 per year) and includes two cards for one household. Spending so much money upfront is an investment. Since you probably won't be able to make up the cost of membership on clothing alone, you'll be committing to a lifestyle. Just make sure you also have the storage space for all of those paper towel rolls.
If you live in a major city, you might want to "share" a membership with another family member or friend. While we're not sure whether or not this is ok with the folks at Costco, it can be a great option to reduce the cost of the membership. You can also create a group buying club, where one person purchases the membership, buys the items in bulk, and then divides the purchases with everyone else (this works well if you live in an apartment or small space where it would be difficult to store 20 rolls of toilet paper).
Browse online for new arrivals
On Costco.com, you can shop online and also check out latest arrivals in a specific location. This can save you money and gas, as most costcos are located outside cities.
Look for labels
You will find name brands at Costco, although the items at Costco are probably not the same quality and style as you would find from the same labels at Macys or Bloomingdales. Kenneth Cole cardigans ($16.99), DKNY hoodies ($24.99) and matching pants($19.99)and Polo Jeans sequin tees ($9.97). For true designer names, check out the sunglasses in the optical department. We've seen everything from Valentino ($69.99) to Fendi ($57.99) to Ferragamo ($132.99).
Kirkland Brand Rules
Costco's private label brand "Kirkland Signature" can be found on 300 products in almost every category sold there (milk, baby wipes, shampoo and more). The men's no-iron shirts ($16.99) come in a huge variety of colors and patterns. There's a women's version with ¾ sleeves ($16.99, sizes S to XXL). There are also Kirkland Signature shearling tall boots ($39.99, sizes 6 to 10), which are Ugg-like for a fraction of the price.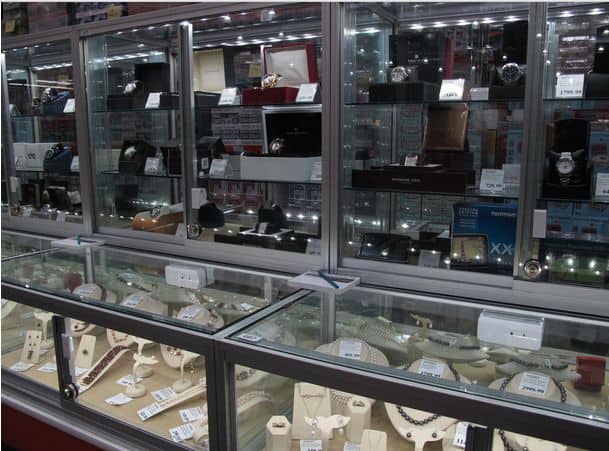 Pick up some bling
There isn't usually any costume jewelry to be found at Costco. No worries – your need to accessorize can be satisfied by getting fingerprints all over the fine jewelry case. There are pearls, diamonds, rubies, emeralds and more. We've seen Dolce and Gabbana watches ($117.99 to $189.99), a set of 14K Italian yellow white and rose gold bangles ($479.99) and a 24-inch gold necklace with smokey quartz clovers ($359.99).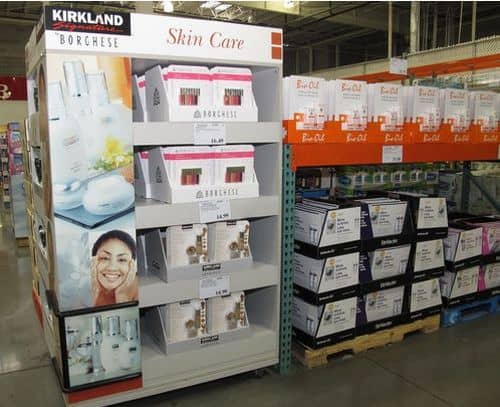 Beauty buys
There's a limited, but impressive selection of brand-name beauty products. Buy a three-pack of CoverGirl Lash Blast Fusion mascaras ($17.49) or StriVectin ($134.99). If you're really lucky you'll find your favorite designer fragrance for under $50.
Here comes the bride
Too many guests on your wedding invite list? Afford a big affair with an assist from Costco. They've got flowers, invitations and even dresses. Designer Kirstie Kelly created a line available only during trunk shows, which travel around to different stores. At $699 to $1399, the six gowns (sizes 2 through 24) are 40 percent off her usual designs (which is still very pricey). The fine jewelry offerings include diamond rings and wedding bands in every location, including a 6.20-carat diamond solitaire ring set in platinum being sold for $1,000,000.
Return anything
If there's one thing members can really rely on at Costco, it's the store's generous return policy. You can bring back just about anything for a full refund with very few exceptions in electronics. So if you're shirt is missing a button? Bring it back. Uneven hem? Bring it back. Bought the wrong size? Bring it back. You get the idea.