This post may contain affiliate links. See our privacy policy.
Way back in 2005, the tunic emerged as spring's "must-have piece." And why not? After the crops of the '90s, most of us were happy to see a forgiving, flow-y silhouette take the spotlight.
Tunics in 2005
If you don't remember tunics being the hot new thing 12 years ago, here's a quick refresher in the form of an Old Navy commercial.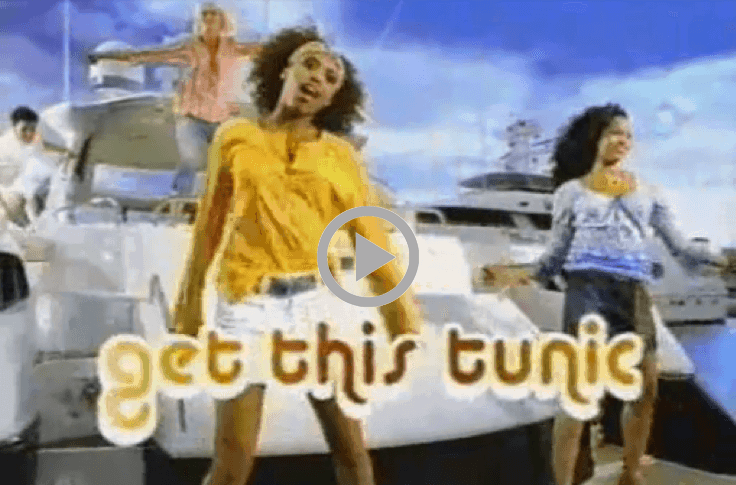 Any garment Old Navy makes an entire commercial about is pretty much everything, to everyone. And you knew that every Old Navy store would be chockfull of that style, in every color of the rainbow.
Back then, Budget Fashionista called Old Navy's long-top obsession "over-commercialization of a trend." Maybe we've grown more tolerant with age, but that characterization seems a little harsh today.
After all, we do love our tunics. If Old Navy's big bet on the style is the reason why it's still a closet staple today, then all is forgiven.
Fast-foward to 2017
A dictionary might tell you the tunic is a knee-length, sleeveless piece that was popular in Ancient Greece. But in the world of style today, a tunic is any loose top that's long enough to cover your bum. Tunics come in all types of fabrics and styles—buttoned or buttonless and with ruffles, cold shoulders, shark bite hemlines, side splits, and on and on.
On Styling Tunics
Tunics are very easy to style. If you have one that fits you properly, the only real mistake you can make is pairing it with pieces that are too baggy. Here are a few tips that'll focus your style sense in the right direction.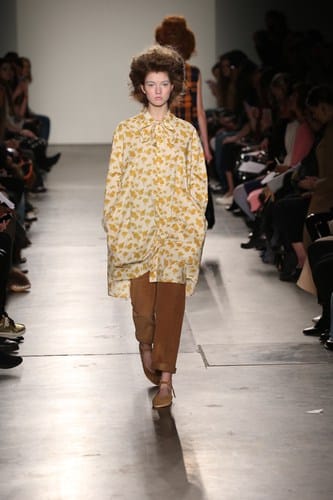 Do wear tunics with skinny pants. If you want to pair tunics with another type of garment, keep an eye on the balance of your outfit. A loose top with boyfriend jeans, for example, puts you at risk of looking sloppy. Same goes for wearing a tunic with a maxi skirt.
Do try out tunics with a pencil skirt. This works best when the tunic is on the shorter side, so the skirt doesn't look to be overtaken by your top.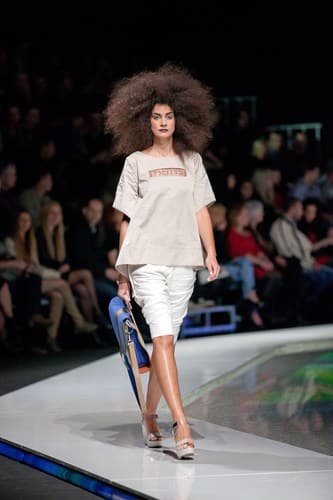 Do experiment with different shoes. The right pair of kicks will depend on the tunic's material. I love a tunic with skinny pants and pumps. But that's assuming the tunic is lighter weight and maybe even sheer. On the other hand, a cotton tunic may look perfect with your fav sneakers.
Do add a blazer, moto jacket or even a tidy bomber. Tunics can sometimes feel too baggy and lacking structure. That's easily fixed with outerwear. Just avoid cardigans, especially long-line cardigans, as they can add bulk without structure.
Do add a belt. Get a second look from the same top by simply adding a belt.
Top Picks Under $35
Tunics were affordable back in 2005, and they remain so today. I had no trouble finding 10 stylish options priced below $35. Enjoy!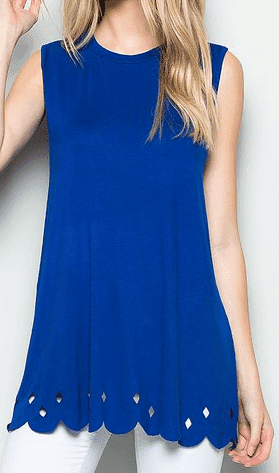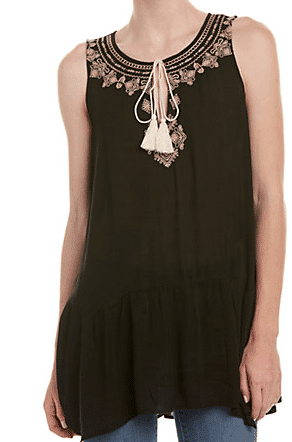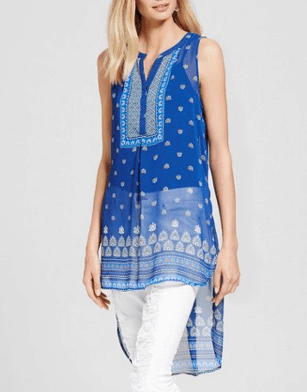 I suspect at this point you have the tunic rap from that Old Navy commercial stuck in your head. Sorry about that! But hey, you could commit the whole song to memory and break it out at your next cocktail party. That'll earn you a few laughs, for sure.