Old Navy is the go-to spot for true bargain shopping ($1 flip-flops???). The least expensive chain in Gap's empire (Gap, Banana Republic, Athleta and Piperlime) always offers relatively fashion-forward clothing and accessories, for prices you can actually afford. Since we're frequent Old Navy shoppers, we put together some tips to help you get the most out of Old Navy.
When you buy via links on this page, I may earn an affiliate commission. Learn more.
8 Ways to Shop Old Navy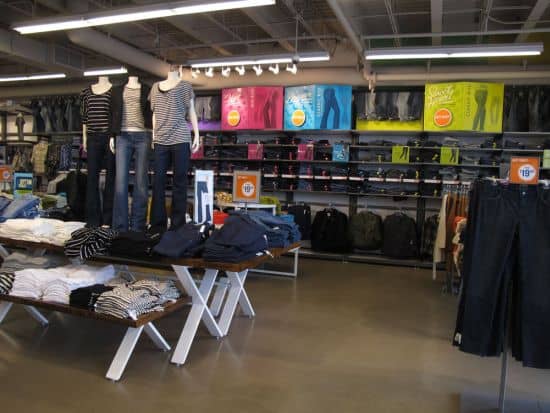 1. Shop for the whole family
From graphic tees to performance fleece to flip-flops, Old Navy will take a product, make it in every size and a rainbow of colors and highlight for customers of all ages. This can make shopping for your family a fairly simple experience as you can probably find something for everyone at the store.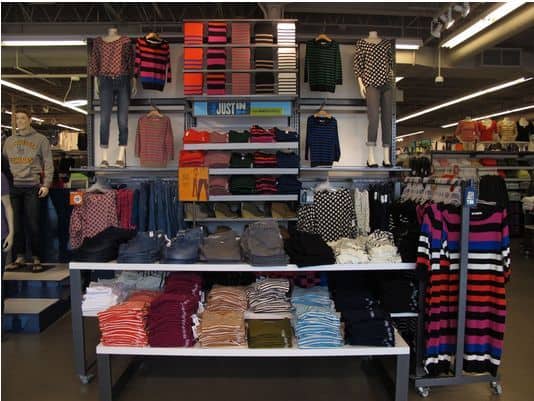 2. Timing is everything
While most Old Navy stores carry the same merchandise, the selection gets a monthly overhaul. Typically, the last two weeks of the month are when fresh items start to arrive. New women's merchandise will come in one week, and men's, kids' and baby stuff the next.
3. Know when to shop
As much as we love Old Navy, the stores can be a bit of a hot mess (especially in the women's clearance department). The best time to the shop the stores are weekday mornings (or during lunch time).
4. Take advantage of promos
You don't have to wait for items to get marked down to get a deal. Old Navy usually changes promotions on Friday mornings. So any given week, you might get jeans for $19.50 or 30 percent off handbags. If you sign up for their email newsletters in the store, you'll get $10 off your next purchase of $50. Plus you never know what might pop up on social media when you get text message alerts, follow them on Twitter and fan them on Facebook.
There's a bonus for frequent shoppers: Occasionally when you buy something at the store, you will receive a coupon good on a future purchase… if you can just remember where you put it.
5. Scour the clearance rack
They call it fast fashion for a reason: With such high turnover of merchandise, there are always racks and racks of last season's or even last month's merchandise. Those markdowns can get steep. We recently spotted tanks for just under $2. Our advice: always make a beeline for the back of the store.
6. Size up the website
The stores are jam-packed with fresh stock, but some items are available exclusively at Oldnavy.com. Hit the website for Old Navy's women's plus sizes, a greater selection of the maternity offerings and petite and tall sizes as well as extended sizes in men's.
7. Know what to buy
Certain items at Old Navy are just not worth the price, as the quality just isn't good. Avoid shoes (except for flip-flops), jersey knit dresses (don't wash very well) and handbags (which look cheap). However, jeans, tank tops, and workout wear are usually of great quality and worth the purchase.
8. Get familiar with the return policy
We cover Old Navy's return policies in depth here.