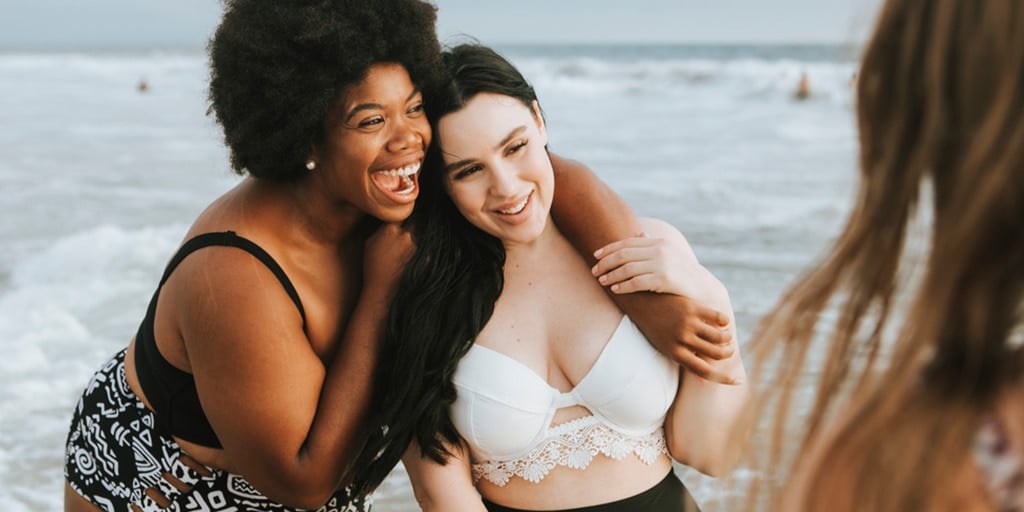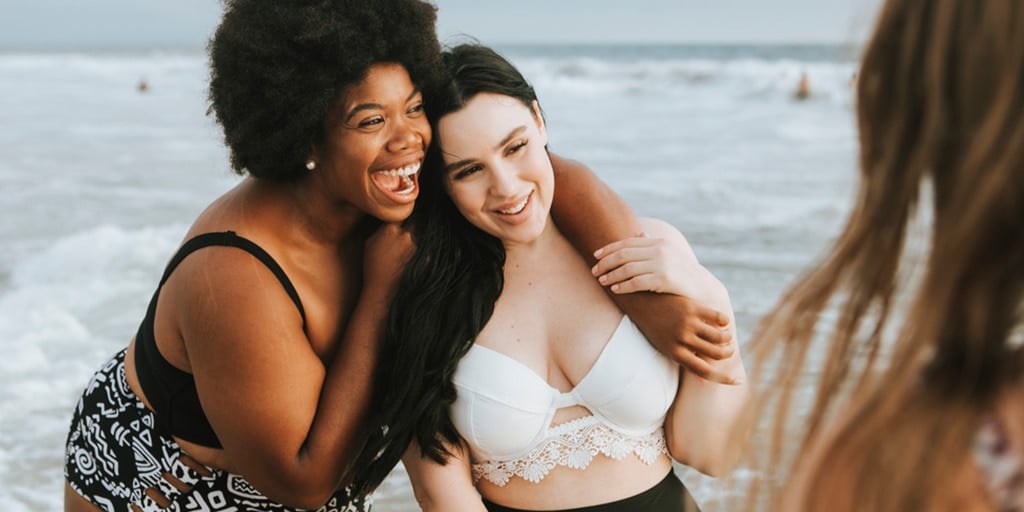 This post about tummy control suits was rewritten in January, 2019.
A little muffin top shouldn't spoil your fun in the sun. After all, you should be able to have your cake (or ice cream, or funnel cake, or sno-cone…) and eat it too. A little extra in the mid-section isn't going to keep you off the beach.
And no, wearing shorts to the beach isn't a reasonable strategy. You're going to wear a swimsuit, and feel great about it too.
I just have one small rant/digression before we dive in to a few fabulous tummy control options. Please forgive me for the photos below. I don't know why bathing suit makers insist on photographing "tummy control" suits on very thin women. What the heck. Let's see some real bodies please.
Awesome Tummy-Control Swimsuits
1. The Tankini
This tankini swim top is cute enough to wear with jeans on a night out. Right?! And the flowy silhouette is feminine and flattering.
To really keep things under control, pair a top like this one with high-waisted, tummy-control bikini bottoms. No one will know your bottoms rise practically to your belly button, and you'll keep everything in the right place.
2. The One-Piece
The one-piece is the classic tummy-hiding suit, and it's gotten sexier and more innovative in recent years. You can find some fabulously trendy, chic and head-turning suits — like this gorgeous, ruffle piece. Hello cleavage! The ruching camouflages the tummy and a special panel in the front holds everything in place.
3. The Swimdress
Similar to the one piece in its total-tummy-coverage, the swimdress is just plain adorable. Rock one of these at the beach and you'll look like you're covering up to be stylish — not to hide your pudge. In something this comfy with this much coverage, you'll be the most secure girl at the beach. Oh, and the cutest.
4. The High-Waisted Suit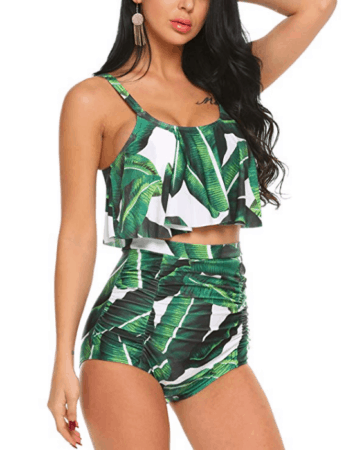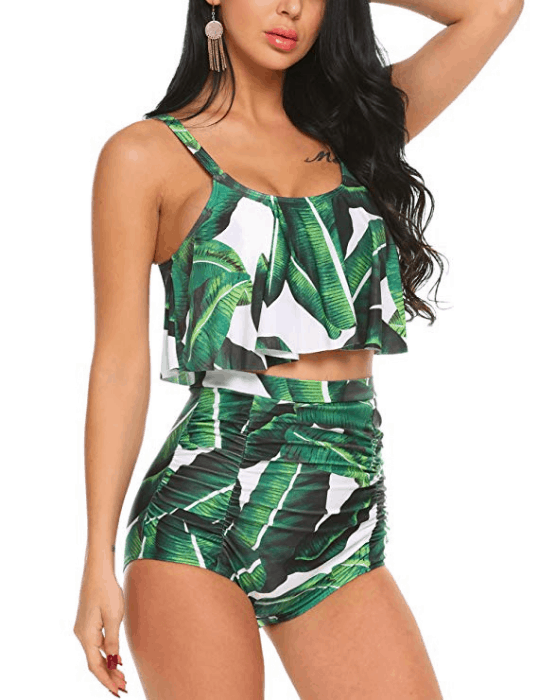 No, this swimsuit will not make you look like your grandma. Unless of course you're trying to channel her golden days as a flirty beach bunny back in the day. Make a high-waist suit stylish instead of frumpy by opting for a retro style or a fun pattern. Who would have thought hiding your love handles could be so much fun?
5. The Cutout
If you want to show some skin but aren't comfortable in a bikini, the cutout one-piece is the suit for you.
Know that not all cutout suits are created equal, so try it one to ensure you get the support you want. This suit has a tummy control panel plus underwire — just in case you need to keep the girls in check too.