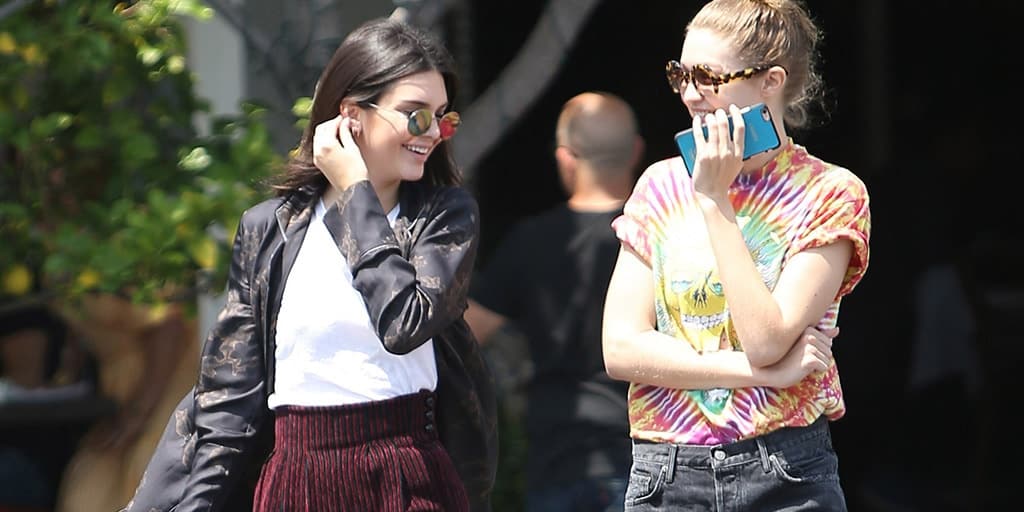 What is this, the sixties? The seventies? The eighties? It's all so groovy and rad and unexpected, but tie-dye — that largely celebrated pattern of decades past — is back in a big way for spring 2019. Are you prepared to embrace the tie-dye trend? Here are some ways to pull it off in style.
No time to read? Watch our tie-dye trend video.
Tie-Dye Trend 5 Ways
Dress it up
It's so easy to forgo a trend if you feel it's a little out of your comfort zone — or if it's something that you feel is best left to your yearbook photos circa 1986. Totally understandable. Right up until you come across something that's absolutely wearable in the 21st century.
Try a modern take on the look by selecting a dress that channels the inherent beauty of the look without feeling too old-fashioned. This Forever 21 Tie-Dye Maxi Wrap Dress is a chic example. It's flattering and feels more bohemian than anything else. Finish with strappy sandals for a fun warm-weather look.
Slip on a blouse
A sophisticated silhouette lends tie-dye a different sort of vibe. Yes, tie-dye normally conjures up visions of hippie culture and outdoor music festivals. But all that fades away when the pattern is applied to a piece that's more polished.
This Chenault tie-dye blouse illustrates a way you can pull off the look even at the office or with a pair of sleek black pants or skinny jeans on date night.
Hit the beach
When is tie-dye almost 100% appropriate? When you're lounging by the water's edge or strolling the boardwalk, of course.
This Venus Tie-Dye Cover-Up is an effortless choice when you want to throw something cool and comfortable over your swimsuit or bikini during your upcoming and much-needed getaway.
Step into fun footwear
Wearing tie-dye is just like wearing stripes, polka dots, checks, or any other eye-catching print — you can absolutely dip your toe in the water by using it in small doses.
One way to do so is to slip into shoes bearing a vivacious rainbow of colors, like these Jellypop Tie-Dye sneakers. They're offbeat and cute with everything from a denim skirt to cutoff shorts.
Skirt the trend
Sure, there are tons of tie-dye T-shirts available out there. But you can turn the tables by slipping into a skirt and pairing it with a solid tee or tank instead.
This Lilla P Smocked Waist Tie-Dye Mini Skirt adds a sense of playful, youthful charm to your warm-weather looks. It's airy and breezy — just the type of silhouette you want when wearing something as relaxed and laid-back as a tie-dye print.
Watch the Tie-Dye Trend Video