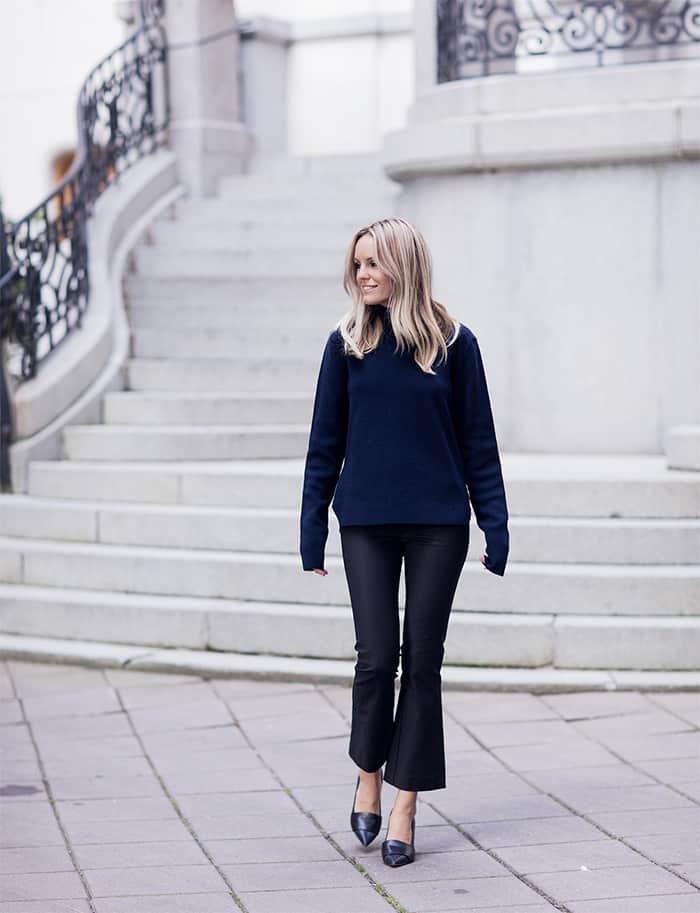 This post may contain affiliate links, which means I earn a small commission if you click and buy something (at no cost to you). See our privacy policy.
If there's one thing to say about silhouette trends, it's that they unfold in sweeping multitudes. Think back to the start of any iconic style — baggy jeans, cigarette pants, wide-leg gauchos — and you'll remember 10 different iterations all at once. Not one crept back slowly and singularly. Nope, each took over the market fully for their fair share of time. We've already experienced another round with straight leg silhouettes. You know, all those vintage-inspired high-waist jeans Emily Ratajkowski and squad rock with their crop tops and bodysuits. Next up? Taking the hemline up a few inches. As you transition into months where you'll want to show off all those killer new boots, consider straight legs in ankle lengths.
Plenty of riffs on the ankle length silhouette are beginning to infiltrate your favorite stores, so it's time to start asking yourself, which are the ones you absolutely need for fall? Read on to discover the three essential hemlines you have to have this autumn season to keep you ahead of the curve.
The Kick Flare Hemline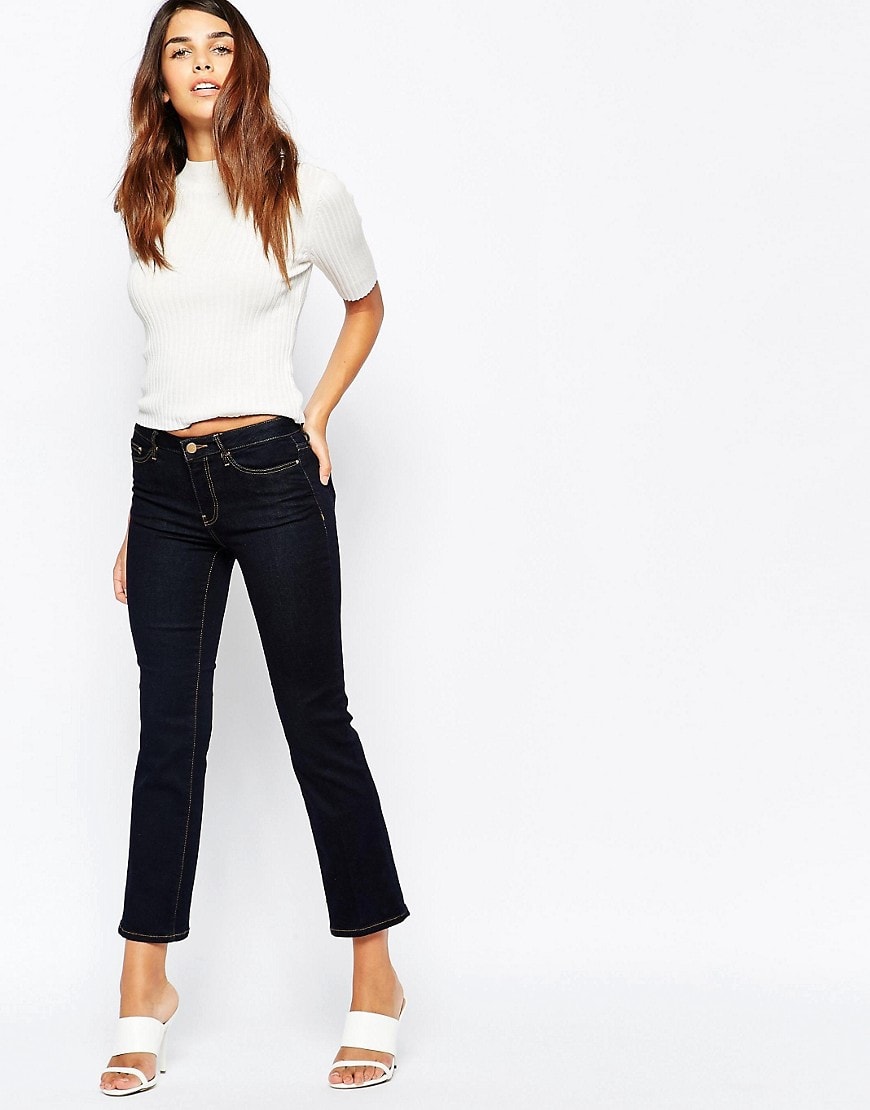 Boho bell bottoms get a fashionable upgrade in this shorter style with stretch ponte options for the office, denim for the outdoors and other fabrics for everywhere in between. How do you know if you've found the one? If you can imagine someone yelling "high waters!" at you while you wear them, buy them. You want the flares high to showcase crushed velvet boots and embroidered mules.
The Step Hemline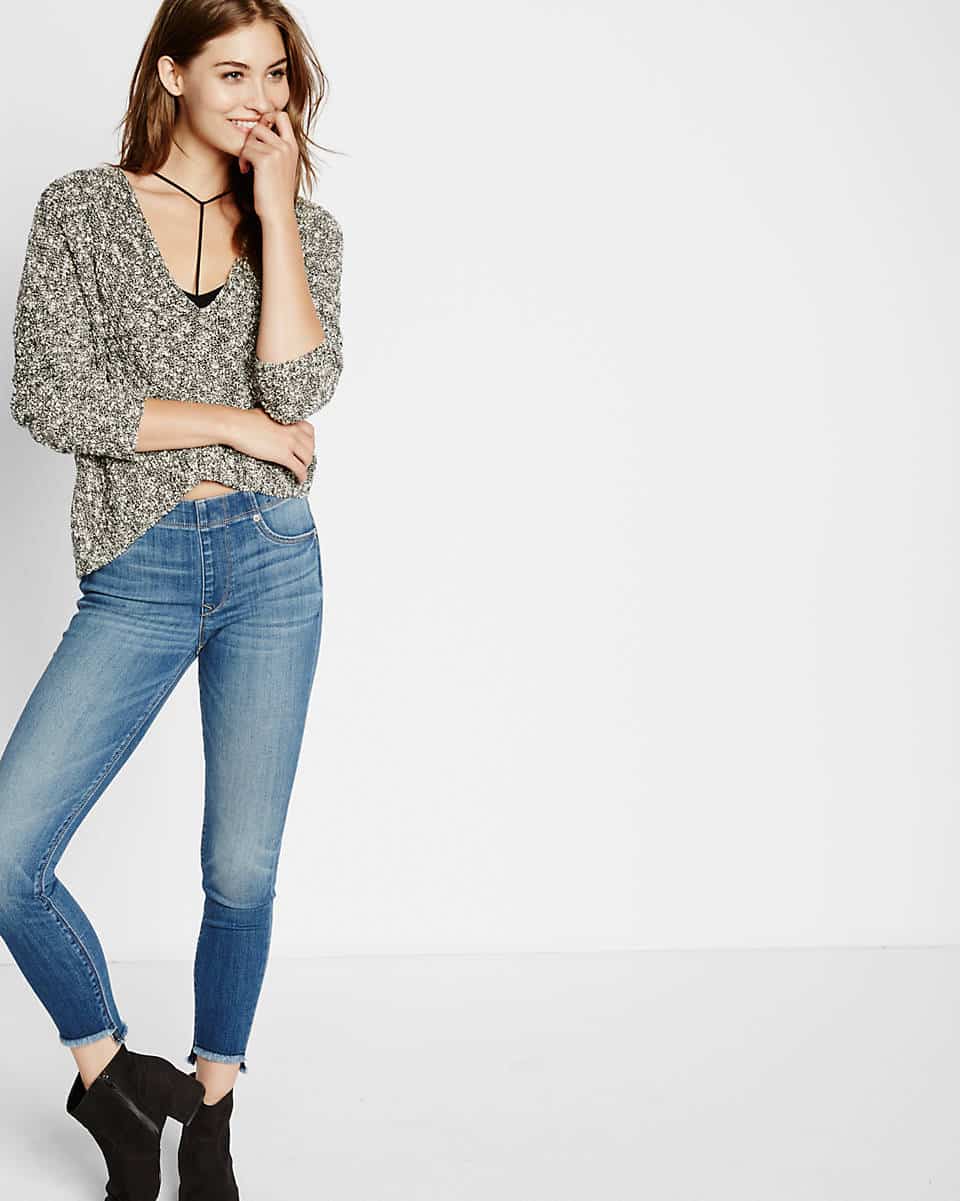 Technically made up of two hemlines, a step silhouette features a shorter hemline up front with a ever-so-slightly longer hemline behind. A 1-inch step hem that's unfinished with raw edges is the of-the-moment sweet spot, taking your casual skinny jean's place in transitional months, with just the tiniest tweak.
The Frayed Hemline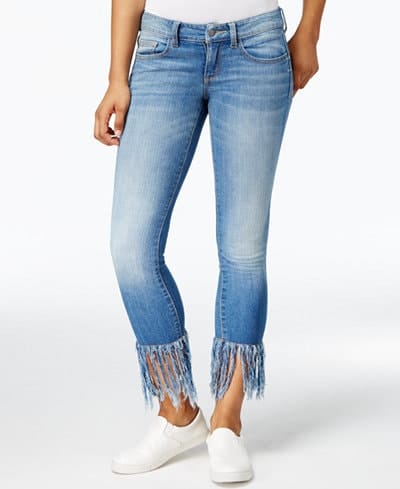 Excessive fraying adds a fun little trim to the hem of the last ankle length silhouette you'll want for this fall. Let a few inches of frayed fringe dance across a pant as you run around town. Whether you buy it that way or create it with a little DIY action on an older pair, a few inches of fray make for a hemline that's ready to play!