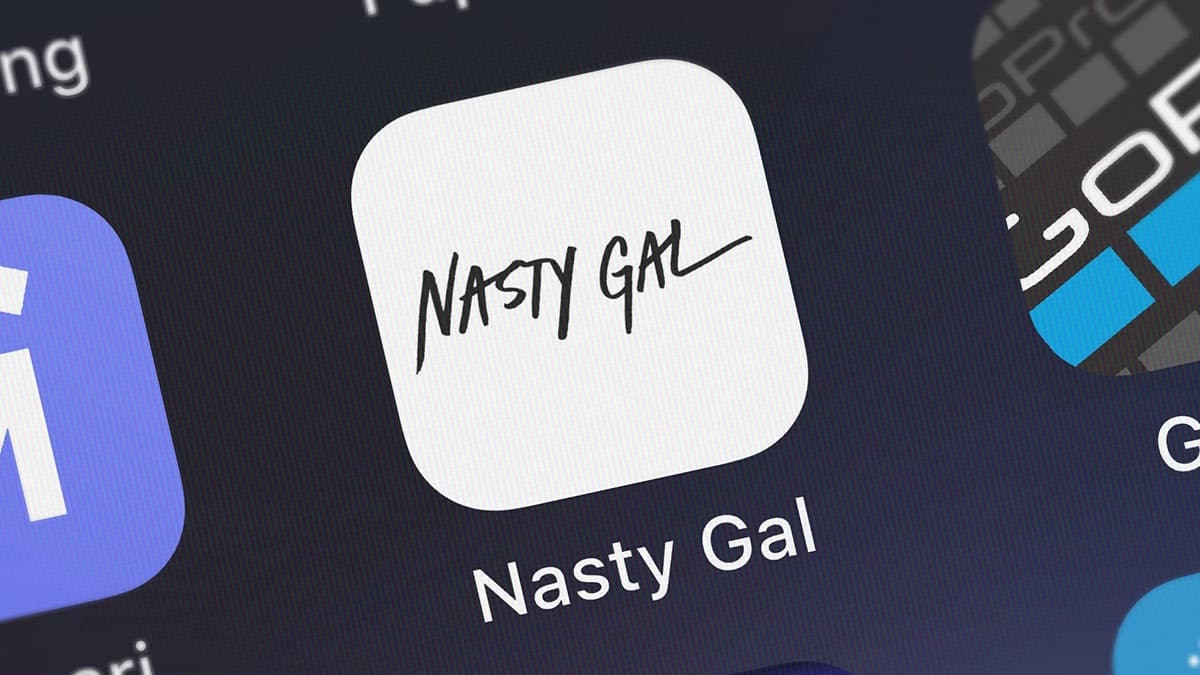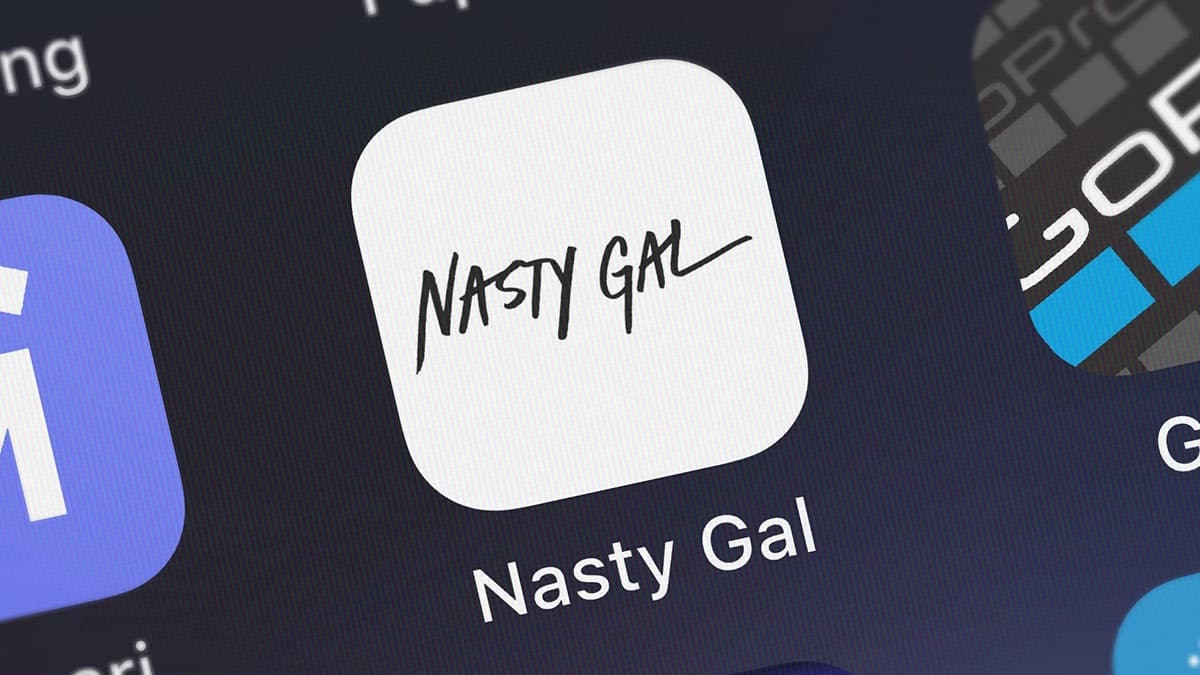 If you've never heard of Nasty Gal, you might be questioning our standards for style and social decorum. But pay no mind to this online retailer's naughty-sounding name — because this shop is all about being fierce and fabulous. And just a little bit cheeky. We're in.
Nasty Gal features edgy-but-wearable garments at prices that range from affordable to on-the-verge-of-splurge. The selection is huge and the site is clean and easy to navigate. But as every budget fashionista knows, that can be a blessing or a curse. After all, getting blinded by pretty look-books and clever descriptions can lead directly to reckless spending.
Consider this your bootcamp to prep for shopping responsibly — our life's work — at Nasty Gal. Here's how to make the most of your Nasty Gal experience.
Tips When Shopping Nasty Gal
Sale Away
At this moment (July, 2019), Nasty Gal is having a huge sale. Like better than the Nordstrom Anniversary Sale kind of huge. I'm looking at dresses for $10 and skirts and tops for $7.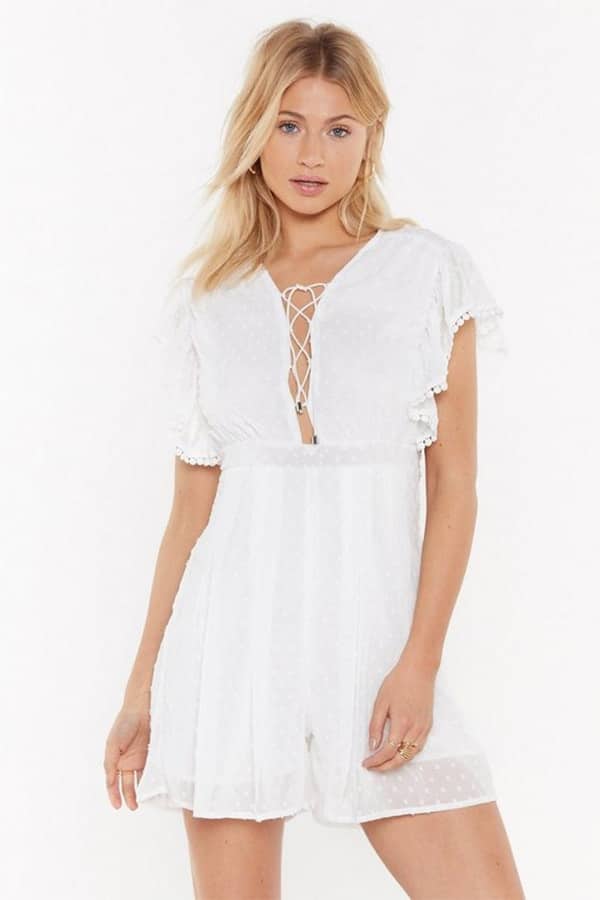 The lesson here is don't pay full price. And we'll take that one step further: don't even look at anything that's not on sale. There's enough eye-candy here to inspire you, and you lower your risk of falling in love with a piece that's outside your budget.
Get Your Student Discount
Nasty Gal gives you a 20% discount if you're in school. To verify your student status, register on Student Beans — where you might find other ways to save too!
Know the Shipping Options
Generally, Nasty Gal charges at least $7.99 for USA standard shipping and $9.99 for Europe and international shipping. Sometimes the retailer runs free shipping promotions.
In the absence of a free shipping promotion, there are two ways to reduce your shipping costs. One, find a coupon code on Dealspotr.
Secondly, you can recruit a friend to help. Simply combine your order with a friend's and split the shipping. When the dresses are on sale for $10, you won't have trouble convincing your bestie that the time to buy is now.
Rakuten Up Those Rebates
Rakuten (formerly eBates) usually offers 3% cash back on your Nasty Gal purchases. Some merchants will limit your loyalty rewards if you're using Rakuten — but not so with Nasty Gal. This online retailer doesn't have a loyalty program, so there's no reason not to get your cash back.
Take Caution with Afterpay
Afterpay is an interest-free financing program. The cost of the garment is split into four installments but your order ships right away. Sounds amazing, I know.
But here's the thing. The payments are taken straight from your bank account every two weeks, which can put you at risk of overdraft. And if the funds aren't in the account and the missed payment isn't made within a week, you get charged $8.
Plus if you need to return the item, you don't have an option for exchange or refund. The funds are simply put back to your Afterpay account.
At the end of the day, if you don't have the cash on hand, it's better to wait to make the purchase.
Don't Download the Nasty Gal App
Retailer apps have one sole purpose, and that's to get you to shop more. It's waaaay too easy when you're bored to click that app and instantly fall in love with that Sherpa coat or little black dress. You know, the one you didn't know existed like 5 seconds ago.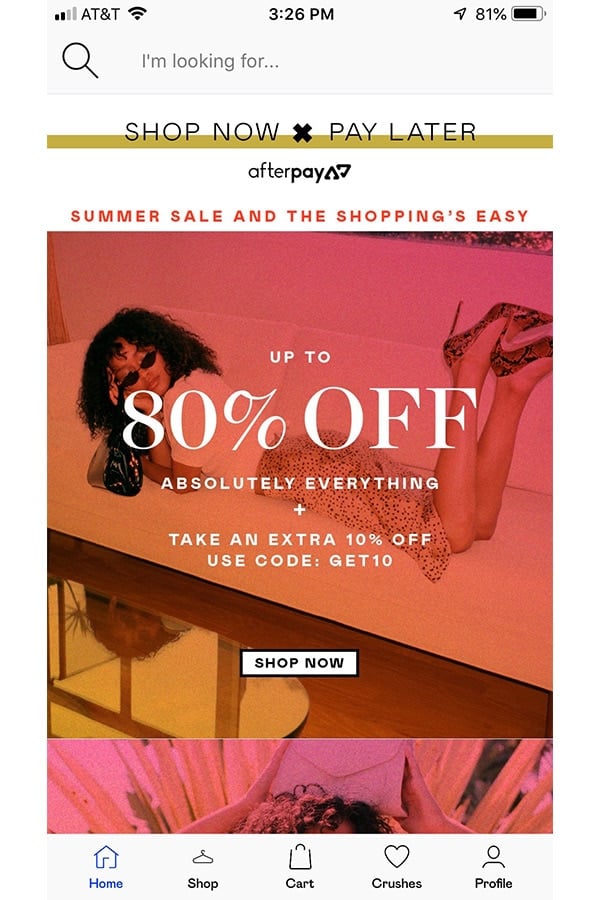 It's much better for your wallet to keep your bored scrolling to Instagram and Pinterest.