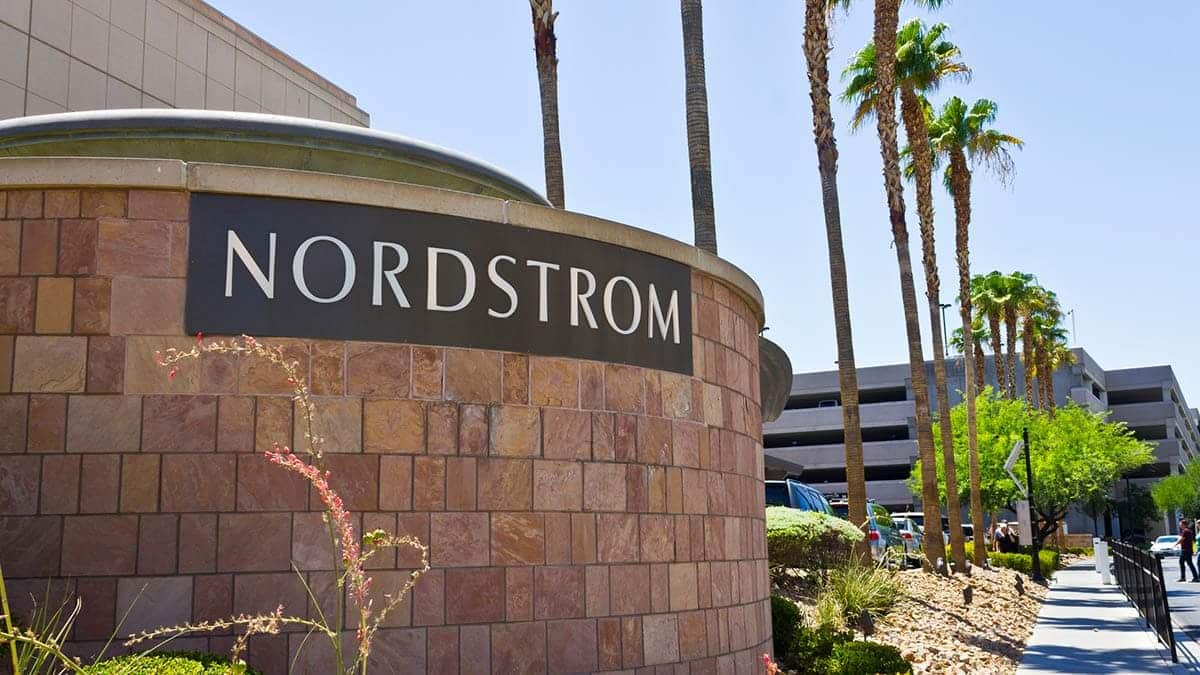 This post may contain affiliate links, which means I earn a small commission if you click and buy something (at no cost to you). See our privacy policy.
If all of your girlfriends have gone silent, they may be immersed in the Nordstrom Anniversary Sale. It's Nordy's biggest sale of the year, and Early Access Week of the event has already started. As of Friday, July 12, Nordstrom cardholders exclusively can shop the beloved anniversary sale. You can also apply for an account now and you'll get early access upon approval.
At Budget Fashionista, we're not big proponents of shopping on store credit. So, we're taking a peek at the early access deals online to prep for the public sale that begins on July 19 ends on August 4. That's plenty of time to pick out the pieces you need to round out your summer wardrobe and lay the ground work for fall.
Need a second set of eyes to help you focus in on what pieces will make the cut? Yep, that's what we're here for. Read on for our top 20 picks under $50.
Nordstrom Anniversary Sale Top Picks
Tops
The upgraded t-shirt
I'm in love with this simple t-shirt, with that fun metallic star pattern. What a cute upgrade to the basic white t-shirt! Wear this on days when you don't want to dress up, but still want to stand out (er, that might be every day). You could also use it as an unexpected companion to a dark-colored blazer to show off your playful side.
The twist tank
Ever wonder how much of your life is consumed by retucking tops throughout the day? Stock up on twist tanks and you can have all that time back. The tie at the hem creates a beautiful drape over the front of the body, like a modern-day toga.
The wrap top
Here, dolman sleeves combine with a belted waist to create a top that flatters almost any figure. Add in the eye-catching floral pattern that mixes summer and fall hues, and you've got a versatile top you can wear now and later. Reach for this piece when you have plans after work — it suits the office, the bar and the swanky restaurant.
Tie-neck top
You may have to wait for cooler weather to make use of this chic top, but it'll be worth it. A standout color, sleek fabric and long tie at the neck make for a big style statement at work or at play.
Pants
The utility pant
If there ever was a time to invest in camo utility pants, it's during the Nordstrom Anniversary Sale. Speaking from experience, these are the pants you don't think you'll wear that often — and then you reach for them over and over again. They're also a quick solution to a jeans rut!
The plaid pant
These plaid skinny pants are the workhorse of office-wear! Match them up with a white blouse and heels for a sophisticated upgrade to your usual office ensemble. Then, take it up another notch by adding a red scarf in your hair or on the strap of your bag.
The biker legging
Faux leather leggings are on my fall must-have list already — with shine, texture and structure, they're a sexy alternative to cotton leggings or skinny pants.
Track pants
Isn't it fabulous that we can wear track pants with heels? Heels work with this pair thanks to the straight-leg silhouette and lightweight polyester construction. And if you really wanted to, you could also team these pants with sneakers.
Dresses
The floral
This pretty dress makes for an easy outfit, anchored by sandals or espadrilles. When fall rolls around, add leggings plus a cropped denim jacket and call it a tunic!
The jumpsuit
This eye-catching jumpsuit is a steal for under $50, considering that it's an entire outfit by itself. The green dots are flashy enough that you don't need accessories other than a pair of shoes. Plus, the polka dot is going to reign supreme this fall, so you'll be right on trend.
Bodycon
The deep V neckline and curve-hugging silhouette of this dress will have strangers staring and stammering when you walk by! It's a perfect choice for date night — just add strappy heels and a pendant necklace.
The cowl neck dress
When the weather cools off this fall, you'll appreciate having a cozy dress to slip into. The cowl neck dress is a classic choice for fall, and this one is upgraded with button detailing down the side.
Blazers, Vests & Jackets
The crop jacket
It's super handy to have a crop jacket in the closet as a layering element. Slip it on over your summer dresses and they'll stay in the rotation so much longer! This one, in a deep gold corduroy, feels fancier than classic denim.
The vest
Step up from the old puffy vest with high-pile fleece version. The hemline falls just below the hips, which means you can easily pair this vest up with skinny pants and even leggings.
The terry jacket
When a cardigan doesn't feel right, a soft terry jacket can stand in. This one features an asymmetrical drape collar for added interest, plus a flattering hemline that lands just above the knee.
The boyfriend blazer
A knit boyfriend blazer is a dreamy travel companion — it's comfortable, forgiving and wrinkle-free. This one's available in this light gray as well as a darker charcoal color.
Accessories
Earrings
Statement earrings don't have to dangle! These brilliant CZ earrings feature round stones connected by shiny, hammered metal. They'll dazzle without the weight of a pendant style.
Leather tote bag
Back-to-school season isn't just for the kids. This faux leather tote holds all of your essentials in its roomy interior. Stash the keys and lip color in the inside zipper pocket, and slide your phone into an open exterior pocket for easy access.
Sunglasses
Cat-eye sunglasses never go out of style — even the modernized designs like this one. These sunnies are on the larger side and fairly reflective, so pop them on when you're feeling especially bold.
The cuff bracelet
Beautiful abalone stones flank this statement cuff by Kendra Scott. Try wearing this understated piece to add elegance to an otherwise casual, t-shirt and jeans combo.