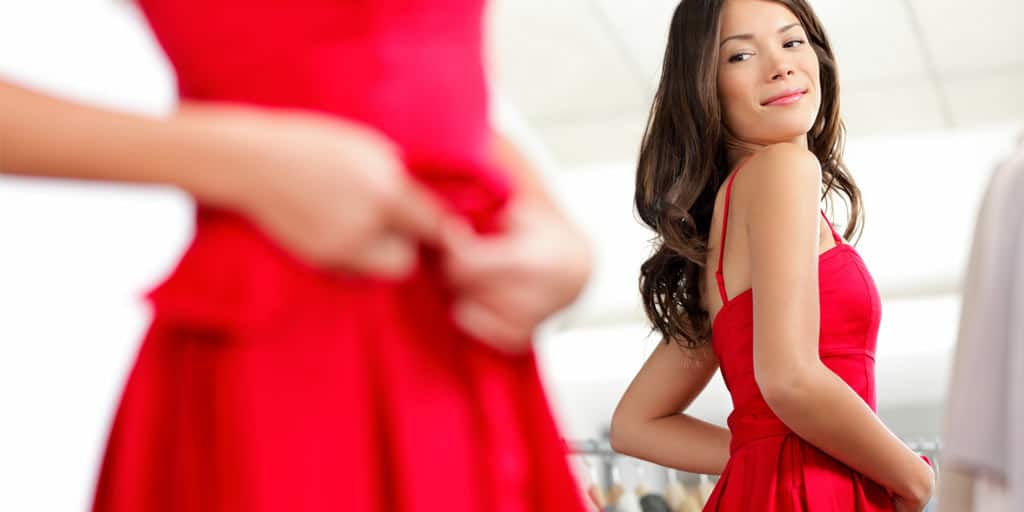 This post may contain affiliate links, which means I earn a small commission if you click and buy something (at no cost to you). See our privacy policy.
As the prom season approaches, you're going to want to do everything you can to find the perfect dress for the occasion. Whether your gal pals show it or not, prom dress shopping is super stressful — when it really should be fun and exciting.
Let's get you moving forward on the fun and exciting path — read on for 10 tips to master the prom dress purchase.
Prom Dress Shopping
1. Have an Idea Of What You Want
You really don't want to start shopping seriously without a general idea of style. Do that and you'll end up trying on lots of options that don't work. Which is frustrating.
Think about the styles of dresses that fit you best. If you're not sure, ask a friend. Try on every dress in your closet and hers if you have to. This will give you an idea of what styles to look for in the prom dress hunt.
2. Don't Get Too Picky
When you're honing in on the right styles, stop short of deciding the exact colors or types of details. If your demands are too specific, you might end your shopping adventure without a dress for your prom. (Though you could think about a career in fashion design.)
3. Shop Online
It is vital to spend some time checking out prom dresses online. However, you'll want to be careful where you look. Make sure that the site's photos are unedited, as the realistic photos will help you better understand how the dresses actually fit the body. If you're not sure, find the contact form on the site and ask.
4. Make New Friends
You'll want to make friends with store associates. Chat it up! Ask them how they're day's going and take a sincere interest in them as people. You'll find there are many perks to treating store associates with friendly respect. You might be pointed in the direction of the best deals. And, you'll definitely get good, unbiased advice on the dresses you're trying on.
5. Know your Budget
Your budget doesn't need to be down to the penny, but you should set your upper limit before you set foot in the store. Then, once you're in the store, don't try anything on that's over your limit. This'll keep you from falling in love with a dress you can't afford.
6. Figure out Your Optimal Colors
Whether you have light skin, medium skin, or dark skin, there are colors that look better on you than others. Of course, you're always free to express yourself and get whatever color of prom dress you want. But learning the best colors for your tone of skin can help you choose between two options.
7. Take a Friend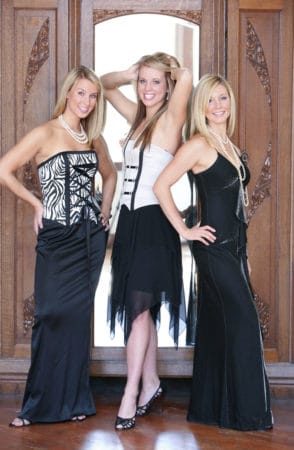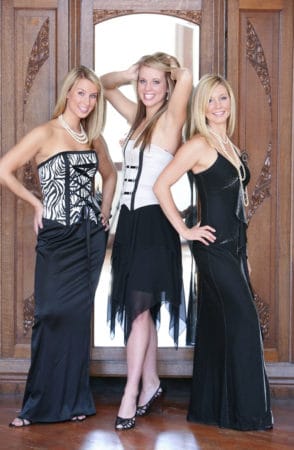 Shopping is more fun as a group activity. Take a friend with you, even if it is one of your friends from school who also needs a dress for prom. This way, the two of you can bounce ideas off of each other. If you plan to attend prom in the same group, you might decide to coordinate your look.
8. Consider the Return Policy
Always, always make sure you can return the dress if you haven't worn it or removed the tags. It happens sometimes that you buy a dress, only to find another one that's even better. If you find the perfect dress that can't be returned, you'll have to avoid the mall until after prom!
9. Think About the Weather
The last thing you want is to be completely miserable for your prom. Even if your prom is an indoor event, at least consider the journey to and from the car. If the weather man says it'll be cold, you'll either need a warmer dress or an appropriate coat.
10. Coordinate With Your Date, or Not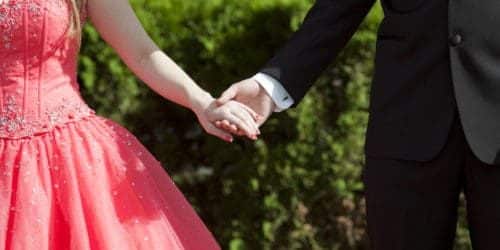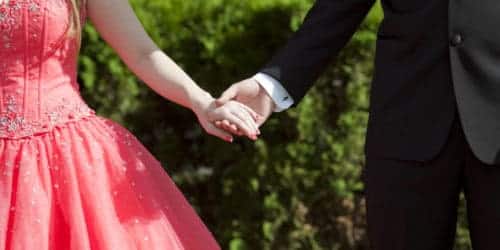 Gals headed to prom fall in one of two camps. You either feel strongly about matching with your dates, or you feel strongly about not matching with your date. Either way, you need to know what your date is wearing. Have a quick conversation about it — together you can decide whether you want to be matchy or not.
So, what are you waiting for? Prom is coming up sooner than you might think. It's time to get moving and finally get that perfect prom dress!
You may also like these posts about prom dress shopping: