This post may contain affiliate links, which means I earn a small commission if you click and buy something (at no cost to you). See our privacy policy.
Prom is a time-honored tradition that many girls look forward to from middle school on. One of the biggest perks of prom night is your chance to impress in jaw-dropping formal attire. The flip side, though, is the cost of prom clothing, shoes and accessories–which can add up to hundreds. According to PromGirl, prom can drain your wallet up to $2,100! The dress itself is a big chunk of that, costing upwards of $100 to $400. Teen Budget Fashionistas, cut your costs this prom season by following these new rules for affordable prom dress shopping.
5 Ways to Save Money on Your Prom Dress
1. Shop Department Stores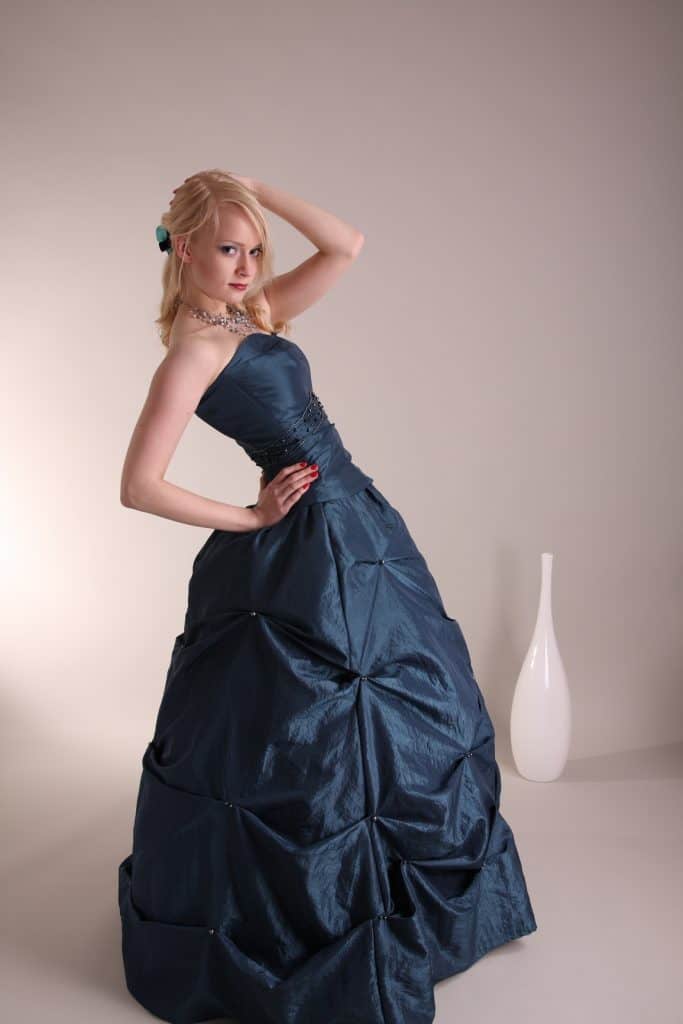 Many department stores sell a variety of items, including quality prom dresses at respectable prices. Try Macy's, J.C. Penny, Sears, and even TJ Maxx. The rule here is, stay ahead of the game and shop early. Department stores generally start offering discounts in the early spring. Shopping early also means getting to choose from a wider selection of dresses.

2. Hunt for Deals Online
The Internet has everything you need for prom, from dresses and shoes to jewelry and handbags. That's assuming you have the patience to search. Stick to reputable retailers when purchasing items online. Check out LuLu's, Forever 21, Nordstrom, Bebe, and Neiman Marcus for quality prom dresses at great prices. If you don't mind buying gently used dresses (that have probably only been worn once!), scour eBay for deals on like-new options. While you're there, also check out like-new formal shoes, handbags, and jewelry.
3. Hit Up Consignment Shops
There's no shame in saving money. Hit up consignment stores in your area for prom dresses marked down with deep discounts. You probably have a Goodwill and the Salvation Army. If you're lucky, you might have consignment stores nearby that specialize in formal attire and trendy garments. Or, try online consignment stores online like Crown Formals and Pageant Resale. Thrift stores and consignment shops are also excellent options for finding vintage steals.
4. Swap Dresses with Friends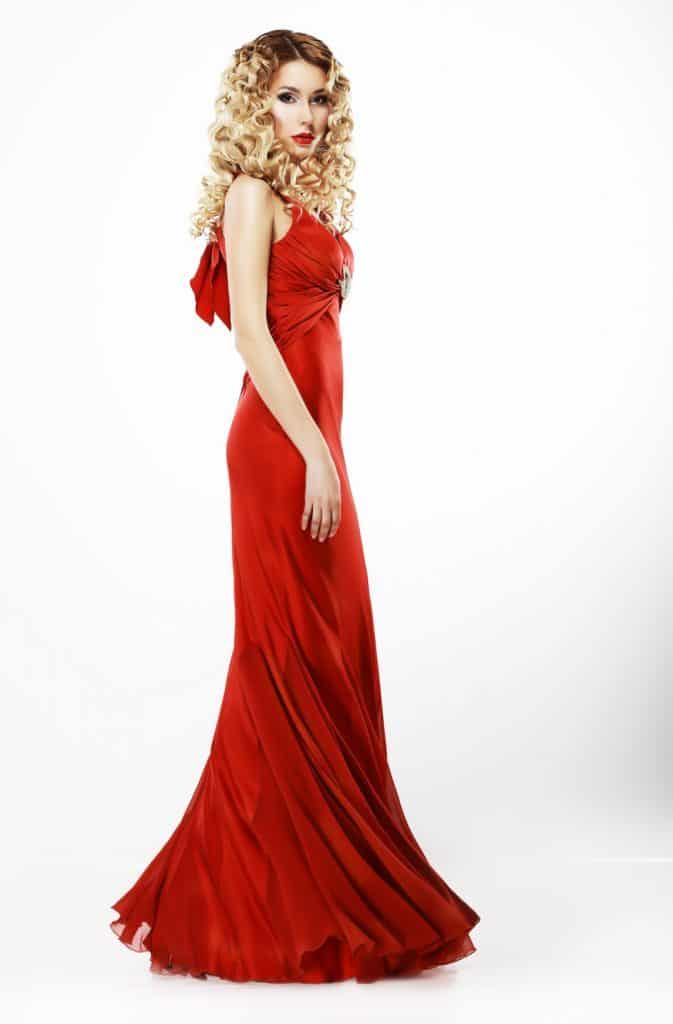 Have friends who go to other schools? Consider swapping prom dresses. You'll get a like-new dress to wear to your prom and no one will be any the wiser. If you plan making alterations to the dress, consider simply buying the dress from your friend. If your friend will never use the dress again, she may consider giving it to you or may let you buy it for super cheap. If you have a group of friends in need of prom dresses, consider hosting a dress swap at your house. Ask your guests to bring their old formal dresses, shoes, jewelry, and accessories to trade.

5. Make Your Own Prom Dress
Are you skilled at sewing or have a mom or aunt who is a master at using a sewing machine? Consider making your own, one-of-a-kind prom dress. When you make your own formal attire, you get to choose the design, fabric, style, and embellishments, ensuring you go to prom in the dress of your dreams. To make the process easier, purchase an expensive prom dress template to begin your design. In the months prior to prom, take the time to sketch, design, and create your dress.

Girls, it's time to prepare for the upcoming festivities–without spending a bundle on clothing, shoes, and accessories.

You may also like these prom dress shopping tips:
Prom Dress Trends 2017 — Twice as Nice in Two Pieces
10 Hard and Fast Rules for Prom Dress Shopping