Look we're major fans of the ponytail- they are easy to wear and require little prep time. However, wearing the same old ponytail can be, ummm, a bit boring. So we put together five different ways to wear a ponytail.
Five Ways to Wear a Ponytail
1. The Wrap Around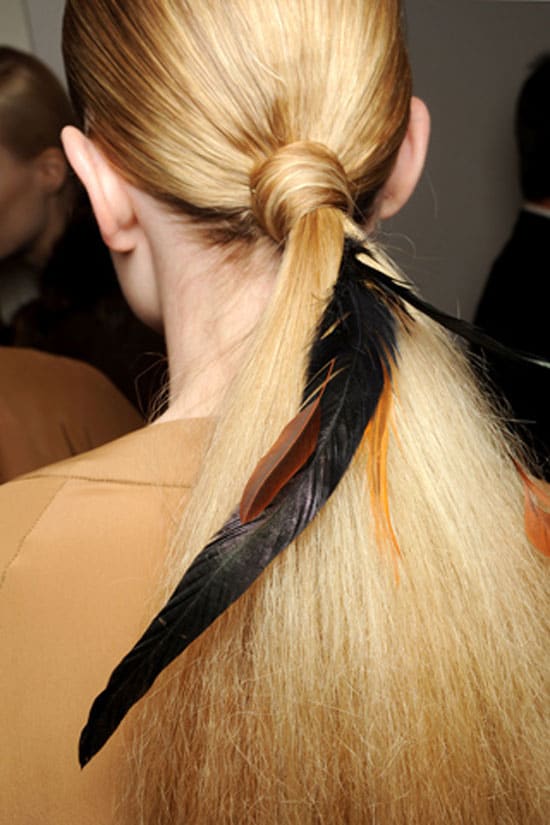 Source: Style.com
Remember this old favorite? All you need is a few bobby pins and a hair elastic. Here's how you create it: Smooth your hair back to a medium height ponytail using a bit of hairspray or light gel to curb your fly aways. Then grab a small portion of your pony tail and wrap it around the base numerous times, pinning as you go. You'll only need about 2-3 bobby pins for a firm hold. If you want, you can attach a feather or any other bright accessory to add even more interest to your hair.
2. Add A Headband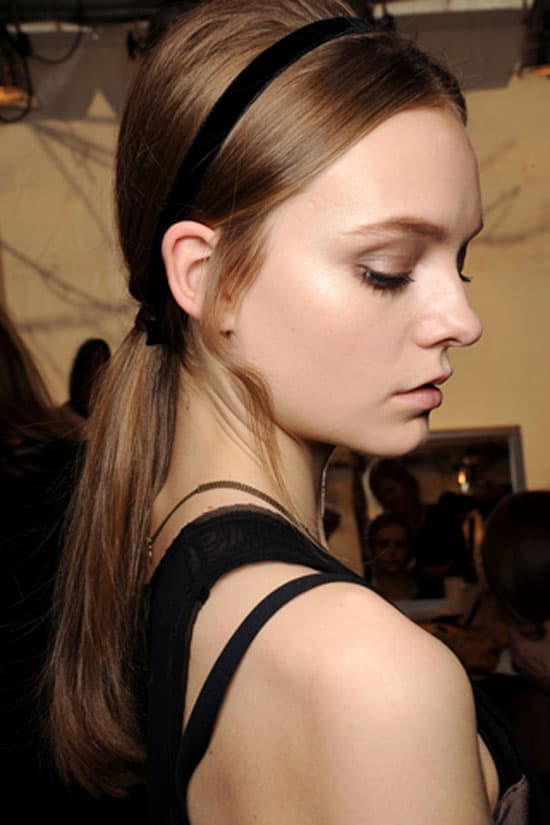 Source: Style.com
Adding a ribbon or headband around your head is probably the simplest way to dress up a ponytail. The great thing about this styling technique is that you can pull your hair back into a high, medium, or a low ponytail and still have room for a pretty headband. If you use a ribbon, just be sure to secure it with a few bobby pins so that it holds throughout the day. For added interest, part your hair on the side.
3. Pile It On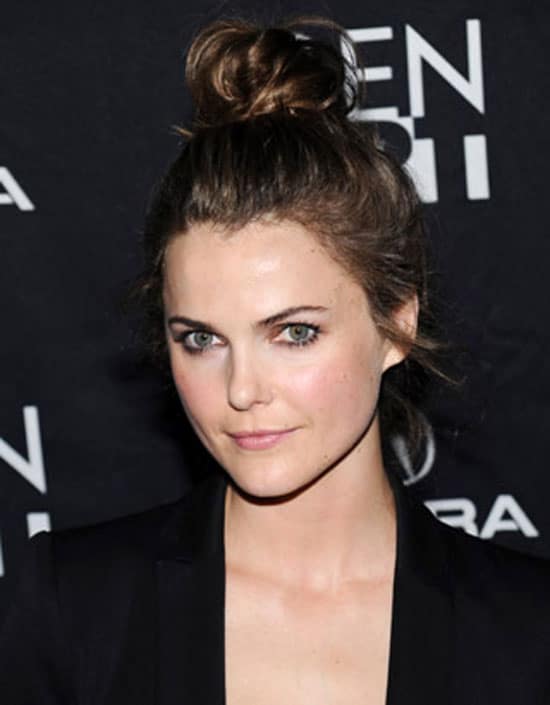 Source: Style.com
Who said ponytails can't be glamorous? For this look, put your ponytail as high as you possibly can on your head but don't pull it all the way through at the end. At this point, you should have hair that looks like a loop at the top of your head. Take a piece of the loop and pin it down and repeat all over in no particular order. This helps to create a whimsical messy bun that you can wear to work or out with friends.
4. Add Braids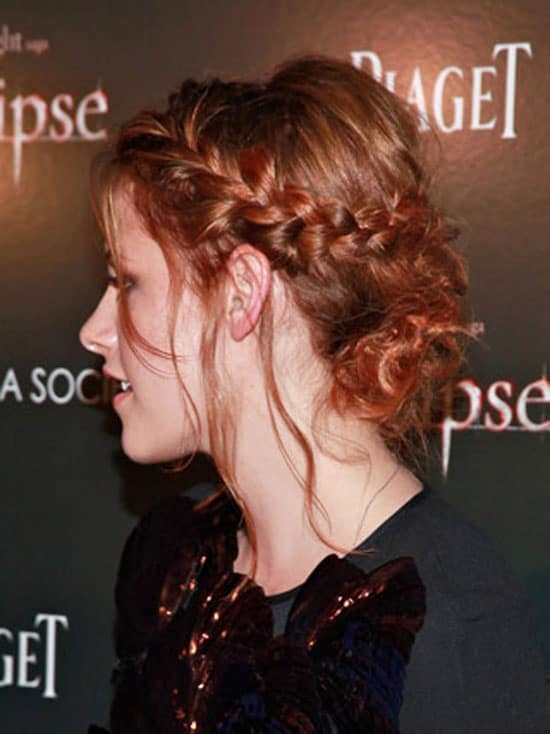 Source: Style.com
Regardless of where you part your hair, taking a small piece and braiding it before putting your hair in a ponytail adds a little sophistication to it. You can create a French braid or a simple braid for this technique. You don't even need a small hair elastic to tie the braid off at the end. Simply tuck it in with the rest of your hair when you finally pull it back to make your ponytail.
5. Rope Braid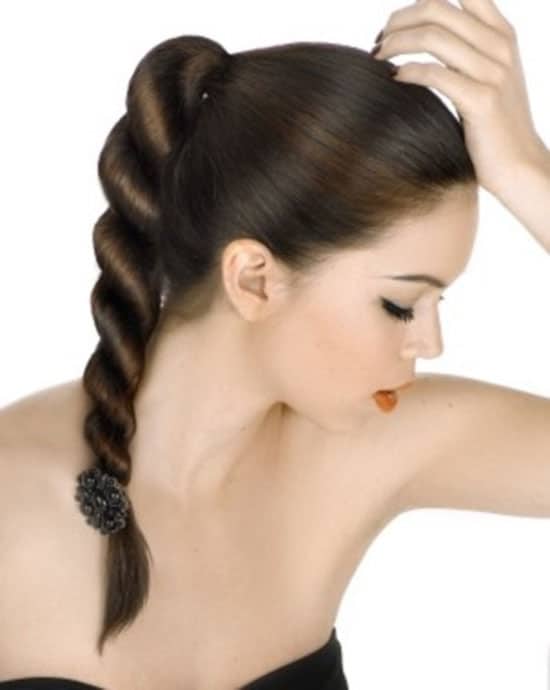 Source: Tumblr.com
A rope braid is different from most braids in that you only need to separate your hair into two sections instead of three. To achieve this look, first pull your hair into a high ponytail, adding hairspray or gel as needed to get a smooth look. Then, separate your hair into two sections. Twist both sections clockwise separately until you are about halfway down. At that point begin to twist them with each other counter clockwise until you reach the bottom of your hair. It sounds complicated, but all you do is twist your hair in opposite directions from each other to achieve this look.