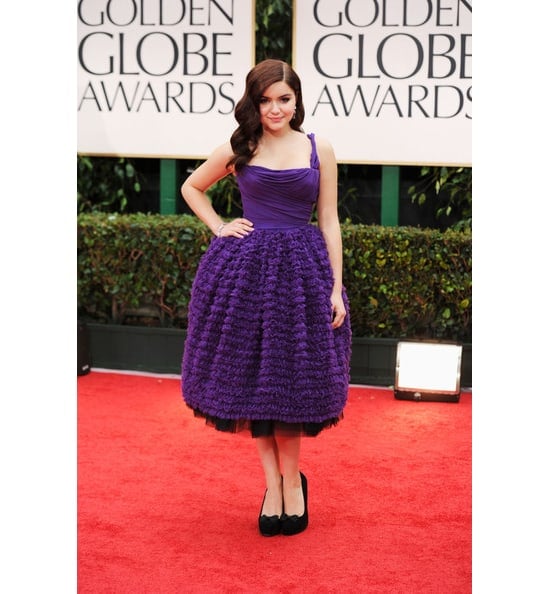 Ah, we remember our own prom season just like it was yesterday. There were tons of sequin dresses, a delicious dinner, and lots of jumping around on the dance floor. Needless to say, prom season is definitely a special time of year for any gal, and the preparations are just as fun as the dance itself. We know it's always exciting to search for a dress and decide who your entourage will be, whether it's a group of friends or your lucky guy. Of course, the best part is getting snazzy in a gorgeous dress and heels. And, let's not forget about the fun of dolling up your hair and face, either! Of course, it can be a little daunting to decide what type of hairstyle to wear and how to choose it. We say pick the dress first and then choose your hairstyle based on that. Here's how:
Pick the Perfect Hairstyle for Prom!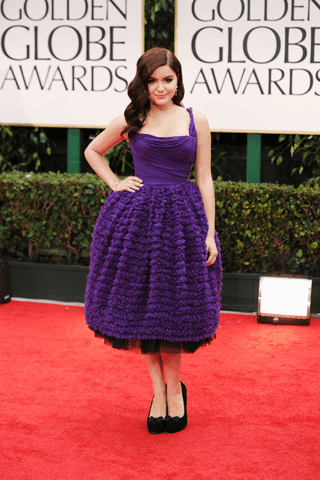 1. Short & Sweet

Style.com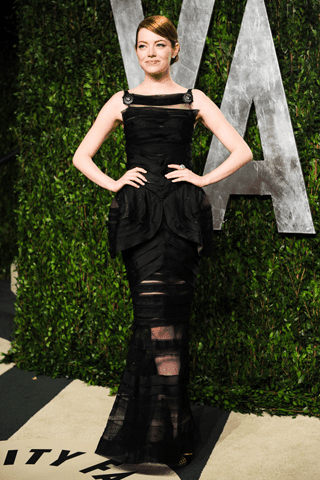 Short dresses are all the rage this year and can definitely be a fun, fashion-forward moment for you if every person at your high school wears a long dress. Because short dresses show a little bit of leg, don't show too much shoulder. Choose a stunning half-up, half-down look, or wear your hair completely down. Glam it up with rhinestones or ask your hairstylist to create some interest with twists or braids. Whatever you choose, rock the dress with confidence.

2. Long and Sleek

Style.com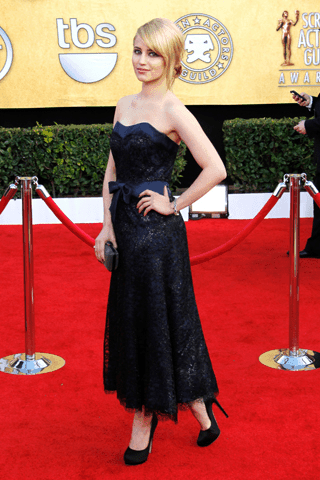 Long and tapered dresses are so gorgeous, especially if they have some unique quality or point of interest like the one featured above. For this type of dress, a sleek updo is best because it extends the line of your body, making you seem taller and thinner. This type of hairstyle would also work for the classic Cinderella dress as well.

3. Strapless Dresses

Style.com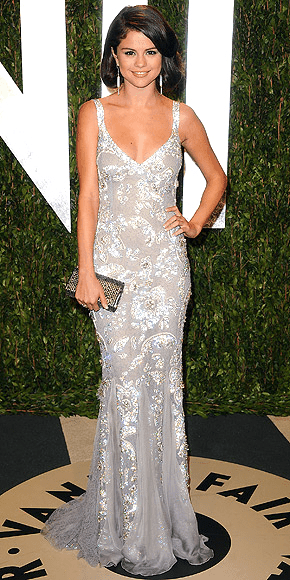 Strapless dresses look amazing with updos, so that you can show off your neck and shoulders. For another take on the traditional updo, try parting your hair down the side or even gathering it at the nape of your neck. You can also consider putting a bump in your hair for a slightly retro look. Don't forget to select a pretty necklace to accentuate your neck.

4. Low-Cut

People.com
If your dress has a low scoop-back or a low-cut front, consider leaving your hair down, either completely straightened or with long, extended curls. You can pull pieces of your hair to the front or have it all hang down your back. Another option is to do a low ponytail with curls that you can curl around your shoulder for a relaxed but tidy look.