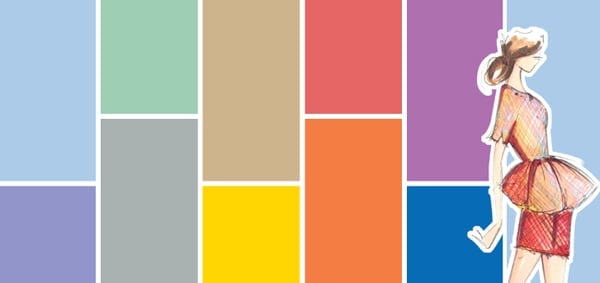 Orange is the new black? Not quite according to Pantone's recent unveiling of its Spring 2014 colors. THE color for Spring 2014 is Dazzling Blue, and yes, if the color is eerily familiar, you're right.
It's the color of everyone's favorite time-sucking social network of choice (ie: Facebook). So, if you're a religious disciple of Pantone's color choices, this Spring, there's no need to convince yourself that the Tangerine Orange crop top is indeed wearable.
Find Dazzling Blue to be a bit too ordinary? No need to fret, Pantone's got nine other goodies like Paloma and Freesia and Sand.
"This season, consumers are looking for a state of thoughtful, emotional and artistic equilibrium," said Leatrice Eiseman, executive director of the Pantone Color Institute ®. "While this need for stability is reflected in the composition of the palette, the inherent versatility of the individual colors allows for experimentation with new looks and color combinations."
And the full roster of colors is:
PANTONE 15-3920 Placid Blue
PANTONE 16-3823 Violet Tulip
PANTONE 15-6114 Hemlock
PANTONE 16-0000 Paloma
PANTONE 15-1225 Sand
PANTONE 14-0852 Freesia
PANTONE 18-1651 Cayenne
PANTONE 17-1360 Celosia Orange
PANTONE 18-3224 Radiant Orchid
PANTONE 18-3949 Dazzling Blue
Love this post? Subscribe for Updates.