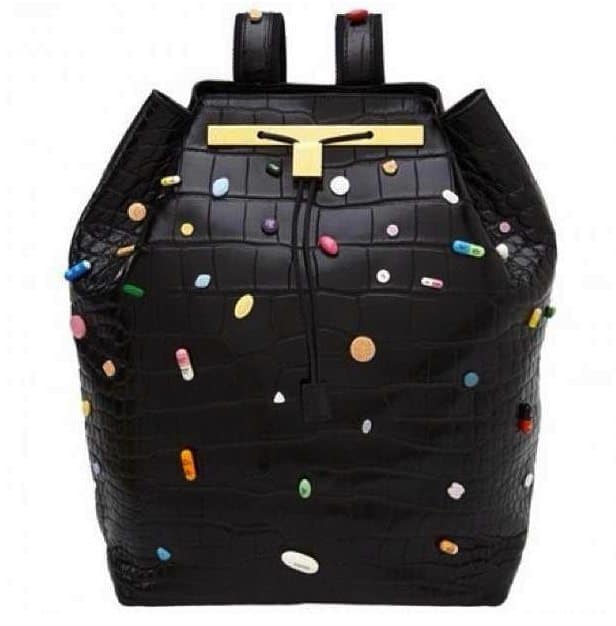 With the holidays upon us, having a great handbag for every party is a must. Turns out, there's one that'll not only carry my belongings, but will 1) serve as a reminder to take my inner ear infection antibiotics and 2) set me back $55,000 (as if).
Seriously, folks. The Olsen twins are at it again, this time releasing their limited edition luxury handbags from their fashion line, The Row, that feature (deep breath) colorful prescription pills adhered to black patent crocodile leather. Sure, proceeds go to UNICEF (a wonderful thing) but I can't help making that scrunched nose "eewww" face every time I see a pic of the "luxury" item and its INSANE price tag.
One part of me thinks the bizarre design is some twisted inside joke between the twins and the select few who can't wait to, um, swallow up this must-have bag created by artist Damien Hirst. I get all "for shame" and "tsk tsk" on myself with thoughts that the style is glamorizing drug use. Other times, I look at it and think of strange looking cupcake sprinkles (very jumbo ones) on a layer of dark frosting. Maybe I'm just craving sweets. Who knows. Either way, it sure makes a statement. A very expensive one at that.
FYI, the bags go on sale online starting December 12.
So, ladies, what are your thoughts?