This post may contain affiliate links. See our privacy policy.
There's one party every year where business is guaranteed to mix with pleasure: the holiday office party. It's that time to let your hair down (finally) with your coworkers, have a few laughs, and connect on a different level.
The best of holiday work parties bring teams together…and the worst? Well, a work party gone south ends up with someone feeling pretty embarrassed and very hungover. In the mid-range of that spectrum, you might take a career misstep and set back the timeline for your next promotion.
This isn't about hiding your true self or shutting down your creativity, either. It's about personal branding. You know how they say you should dress for the job you want, and not the one you have? Well, dressing is only half of it. The other half is how you carry yourself, and staying classy goes a long way in the workplace.
So follow these five strategies and you'll have no qualms about showing your face at the office on Monday morning.
How to Stay Classy at Your Holiday Work Party
1. Sip the same cocktail all night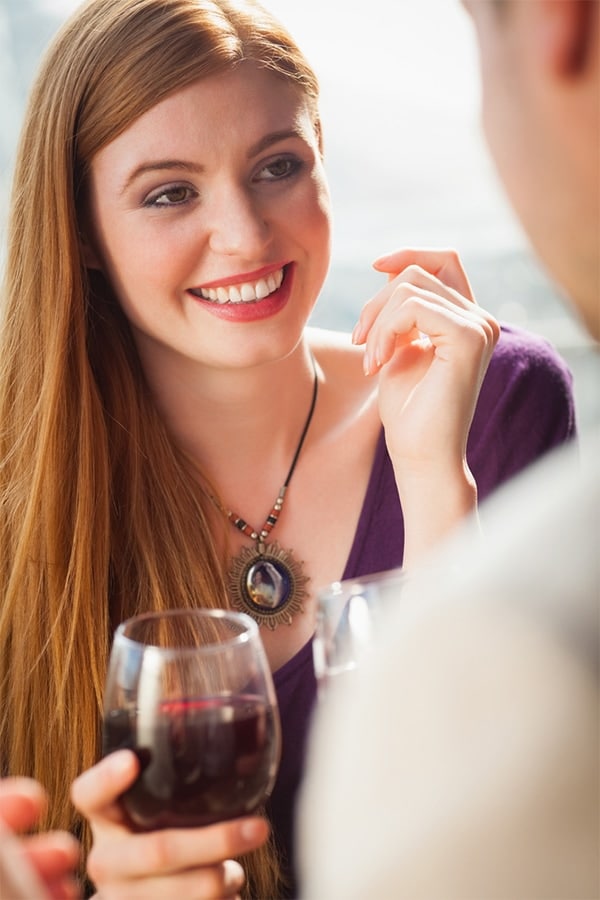 There's always one person who drinks too much—don't be her! You can do this in a few different ways. My go-to move is to order something strong and sip it all night long. But you could also keep an eye on the office slosh and stay several drinks behind that pace. Or limit yourself to one drink every 90 minutes.
You can figure out a process that works for you. But decide how you want to manage it before you get to the party. It's easy for too many drinks to go down if you're not thinking about it.
2. Dress for the party but don't overdo it
You don't want to show up to the party in a pantsuit, but a deep-v, backless jumpsuit isn't appropriate either. Don't shy away from showing off your personality, but make sure that's all you're showing off. Any dress that's too revealing, too tight, or too short sends the wrong message. Try the picks below for conservative, but still cute, options.

Stick with modest midi dresses, shift dresses, or even a sheath dress with a faux fur shrug over the top. A retro swing dress would be perfect for a work party! Shop Modcloth and Unique Vintage for creative, quirky, and conservative options.
3. Talk to your boss like a normal person
Resist the urge to hide from your boss. This is your opportunity to connect with the higher-ups in a real way, away from looming deadlines and productivity quotas.
If casual conversation isn't your strength, I'll share a secret to make this really easy. I was terribly bad at social situations until I learned this conversation hack: People love talking about themselves. So ask questions, listen, and ask more questions.
What are your plans for the holidays? How are the kids doing? Jimmy plays soccer? So fun. What's his practice schedule like? Does he travel for games?
Then, know when to walk away. Spend five minutes with your boss, for example, and then move on to someone else. You could even ask the same questions again!
4. Don't close the place
Don't be the last one to leave the party. If you're not done having fun, call your girlfriends and have them meet you somewhere else to finish out the night.
5. Don't leave with someone who wasn't your date
Don't leave with a fellow co-worker unless you arrived together. Eyebrows will raise and people will talk.
6. Don't twerk or dance like Elaine
While the music may remind you of being at a bar or club, you're not! Keep everything PG and refrain from any kind of moves that include shaking, touching the floor, bending, or rubbing up against another person. Even dancing that's not suggestive can leave the wrong impression—remember Elaine Benes?
Stick with a basic dance move, like the side-to-side step.