Our content contains affiliate links, so know that we might earn a buck or two if you click and buy :) !
Picking an outfit for New Year's Eve can sometimes be a panic-inducing event that leaves you groggily vowing on the first morn of each new year never to wait to the last minute again! Choices abound, but then again, more often than not, we're spoiled for choice and left with a weird kind of paralysis that leaves us confused, overspent or (gasp!) dress-less.
Well, the holidays came early this year (you're welcome!) and we have compiled our list of ten fabulous dresses for NYE inspired by some of our favorite (and fashionable!) celebs, giving you plenty of time to make your picks! And, each and every one rings up at under $50! Will it be a boldly hued body-con dress? Or a sassy striped number? Or, wait, what is it they sing about "bringing him silver and gold"…?
10 Affordable Fabulous Dresses for New Year's Eve Parties
1. Pretty in Pink – Gwyneth Paltrow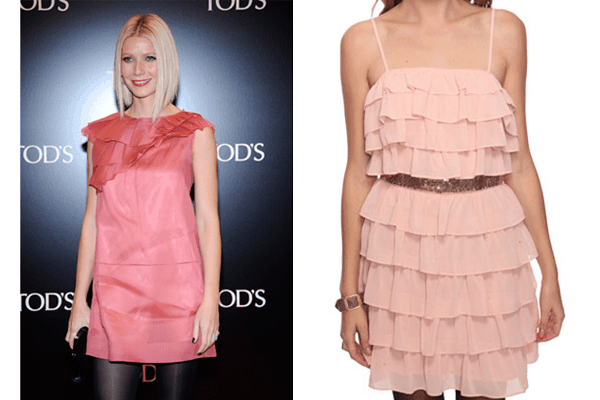 Credit: Max Montingelli/SGP Italia
Blush ruffle dress $24.80 from Forever 21 
2. LBD – Blake Lively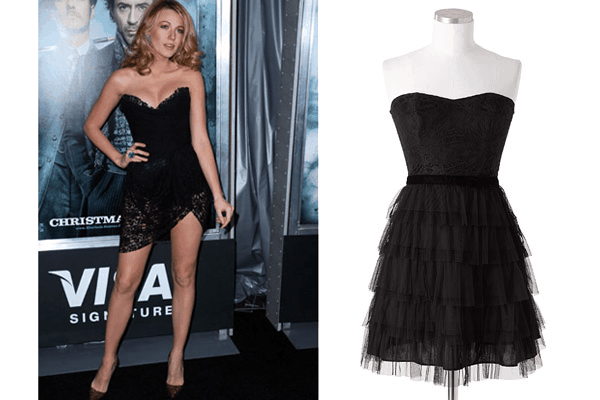 Credit: Jimi Celeste/Patrick McMullan
 Black lace strapless dress $49.50 from Delia's
3. Red – Beyonce Knowles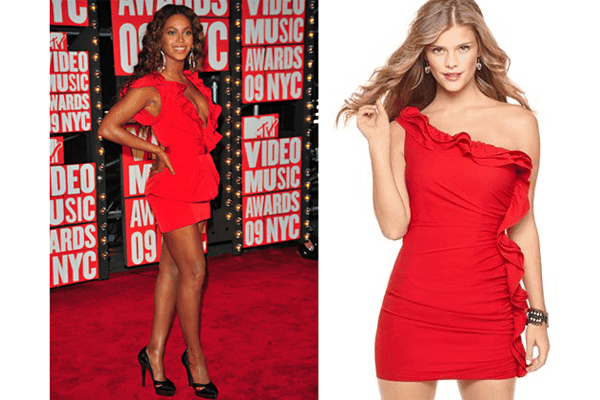 Credit: Chance Yeh/Patrick McMullan
Red ruffle dress $44.99 from Macy's
4. Maxi – Eva Mendes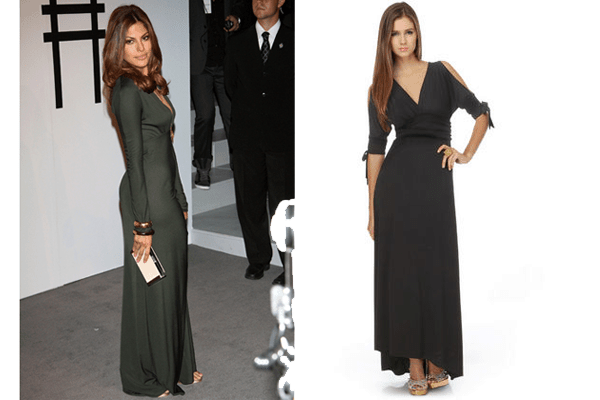 Credit: Getty Images
 Black V-neck maxi dress $47.00 from LuLu's 
5. Gold – January Jones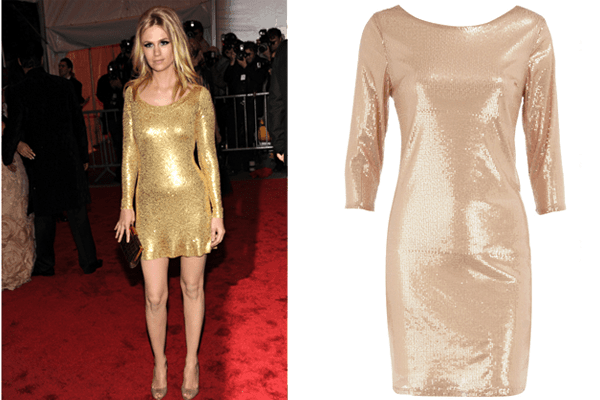 Credit: Sherly Rabbani/Josephine Solimene
 Sequin dress with ¾ sleeves from Dorothy Perkins $27.00 (from $49.00)
6. Stripes – Mary-Kate Olsen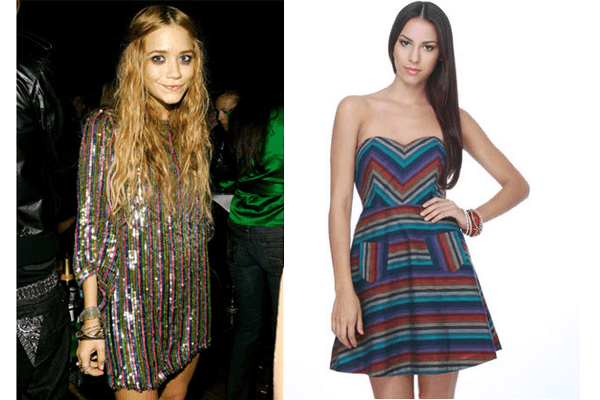 Credit: Mat Szwajkos/Getty
Striped strapless dress $35.00 from LuLu's
7. Embellished Neckline – Rachel Bilson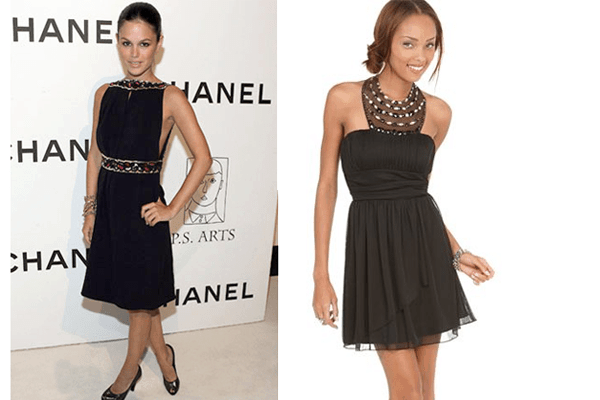 Credit: Getty Images
 Dress with beaded neckline $48.99 from Macy's
8. Silver – Kate Hudson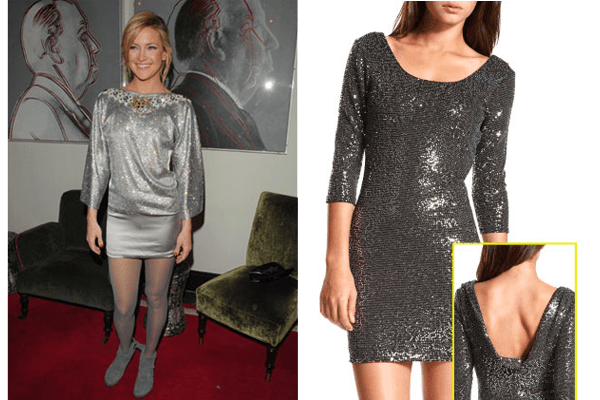 Credit: Patrick McMullan
 Cowl-back silver sequin dress $44.99 from Charlotte Russe 
9.Body Con – Kate Beckinsale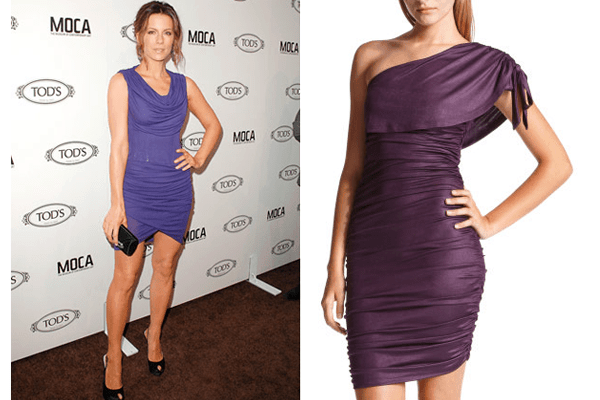 Credit: Andreas Branch/Patrick McMullan
 Body con purple dress $32.99 from Charlotte Russe
10. Color Blocking – Jessica Alba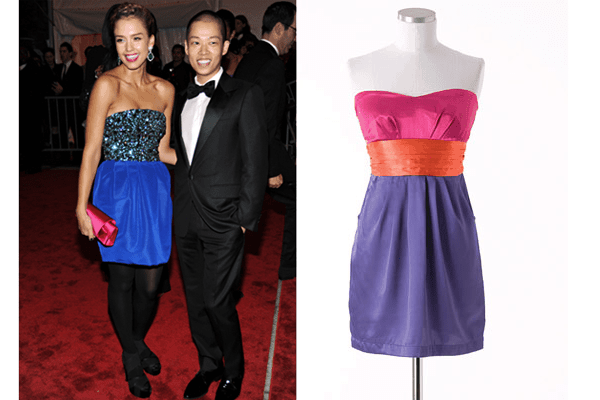 Credit: Sherly Rabbani/
Josephine Solimene
 Color blocked strapless dress $39.50 from Delia's