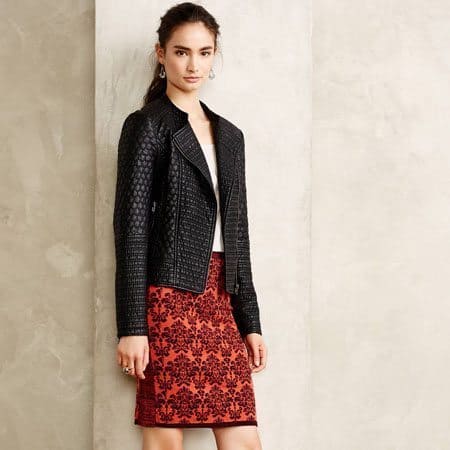 When the weather outside turns frightful, our ensembles often do too. Take a look at the streets in winter and you'll most likely see swarms of people dressed in blacks and greys.
But as the holidays approach, say adieu to these sad and blah outfits and embrace color and festivity with a charming vintage inspired skirt!
Embrace the Holidays with These 5 Fabulous Party Skirts
1. Go Glamorous or Don't Go At All.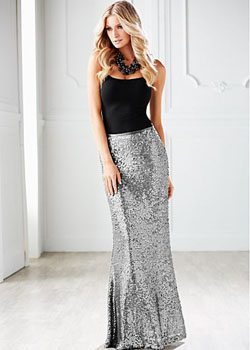 Venus Sequin Maxi Skirt, $64.00 from Venus
This glitzy silver number has holiday written all over it, pair with some party gloves and start reeling in the compliments.
2. Tulle Me a Story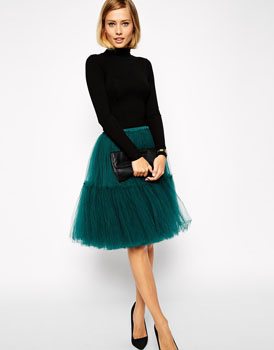 ASOS Full Midi Tulle Skirt, $85.28 from ASOS
The red tulle skirt is the epitome of the holidays and gives you a great excuse to wear bright red lipstick. It will get you noticed in a sea of muted tones and the tutu will have you embracing your inner SJP. Asos Full Midi Tulle Skirt $85.28
3. Golden Girl.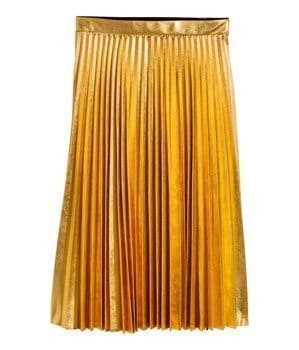 Pleated Skirt, $49.95 from H&M
If ever there were a time to wear a gold metallic skirt with pleats—uh, it would be during the holidays! Don't let your chance slip away.
4. Oh-So Chic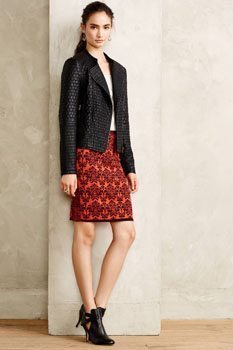 Jacquard Sweaterknit Pencil Skirt, $88.00 at Anthropologie
You may recognize the Jacquard pattern for its prominence in French design from pillows to table cloths. Jacquard technically refers to how fabrics are weaved but we often now just recognize the design for its French chicness. So why not wrap yourself in all of that ouh-la-la?
5. Adorable A-Line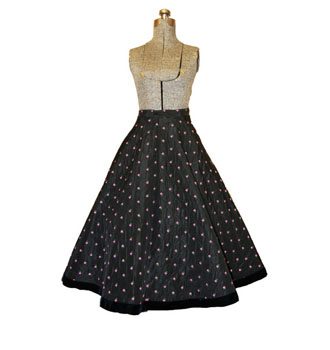 Vintage 1950s Full Circle Skirt , $65.00 from Etsy
This vintage 1950s find from Etsy will have you twirling and saying "dawwwling" in no time. Just add a flute of champagne and some canapés.