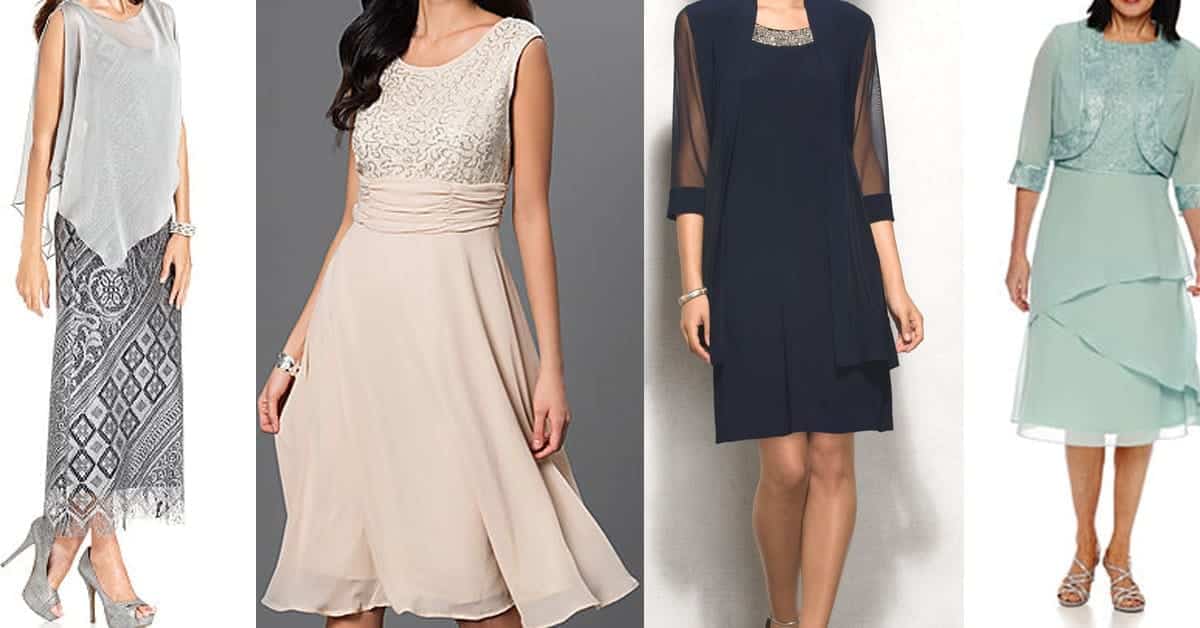 This post may contain affiliate links, which means I earn a small commission if you click and buy something (at no cost to you). See our privacy policy.
Congratulations to you, Mother of the Bride! Your daughter's big day is on the calendar, and you're playing a leading role in the memory-making. Oh, and the photo-taking, too, which is probably why you're here. Knowing that the M.O.T.B. dress you choose will last forever in your daughter's photo album, we can relate to the high level of stress you're feeling. Let's take a deep breath and get your eye for style warmed up with our top, budget-friendly mother of the bride dresses.
5 Mother of the Bride Dresses We Love
1. The Jacket Dress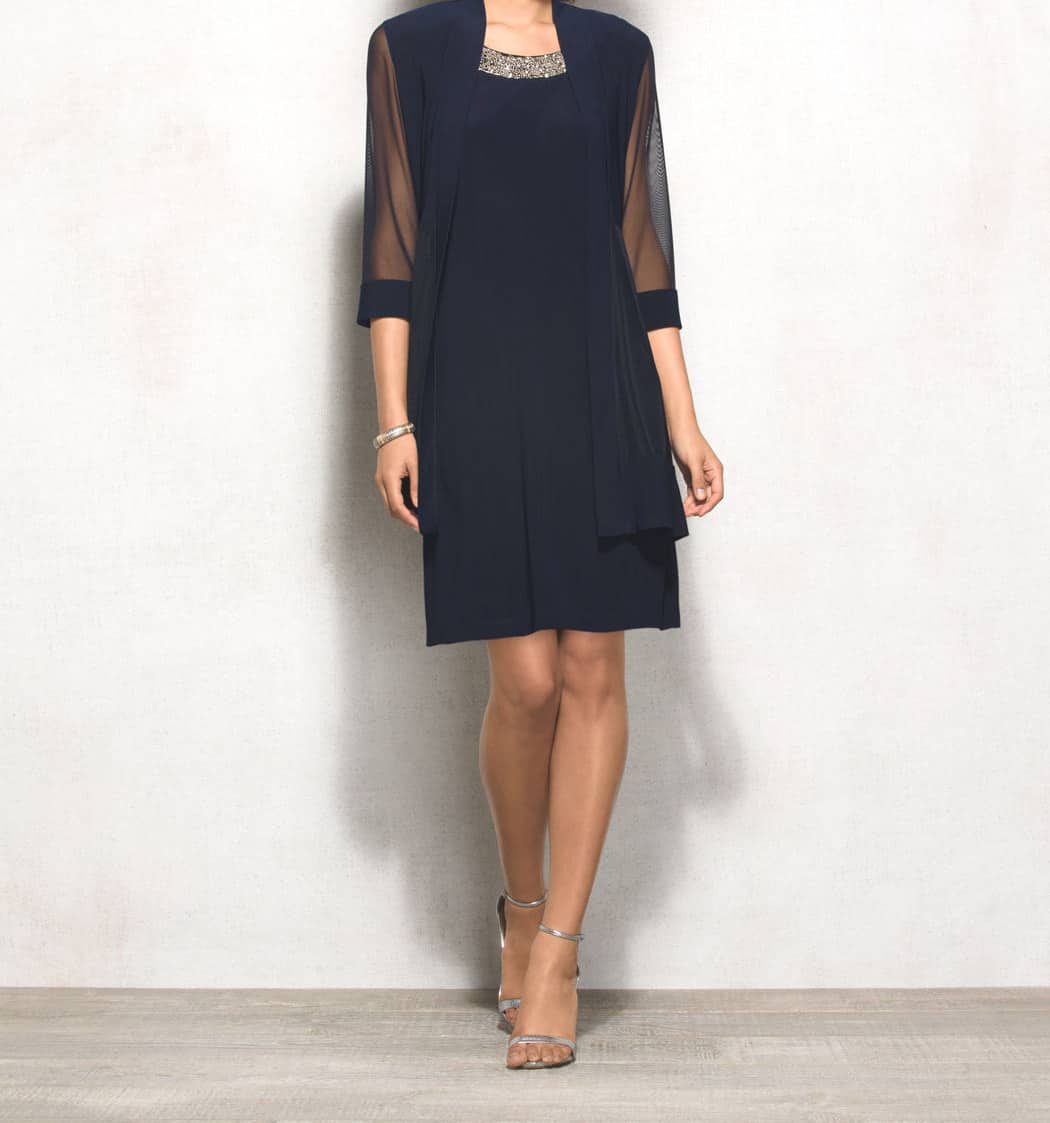 Believe it or not, this is a two-piece outfit. The delicate jacket slips off to reveal your gorgeous arms plus a beautifully simple sheath dress with a dazzling neckline. Complete this look with a deep red lip color and silver shoe.
2. The Empire Waist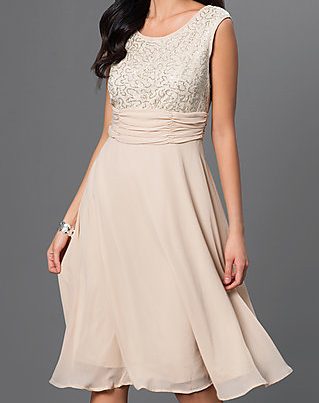 If your style sense draws you to something softer and more sparkly, try a scoop-neck, empire dress with embellished bodice. The empire waist silhouette flatters on most body types by accentuating the bust and adding length to the torso. You can pair this feminine piece with nude heels and shawl or sheer cardigan.
3. Classic Swing Dress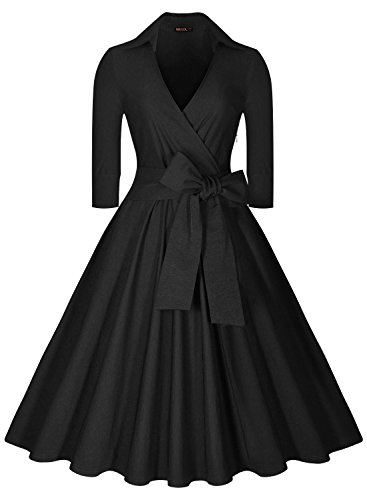 Glamorous and curve-enhancing, this dress has a memorable, movie-star quality. Throw on some sleek heels and chunky black sunglasses and channel your inner Jackie O! This dress is only available in three rich colors — black, deep red and navy blue — so be sure to get your daughter's OK before you buy. For less than $40, this dress is a steal.
4. The Mid-Length Pastel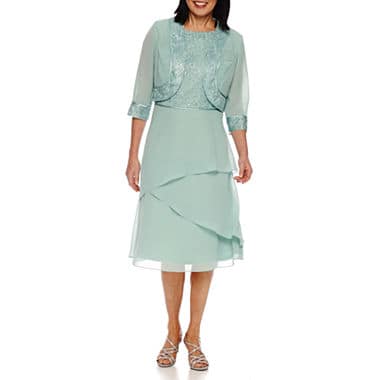 A more traditional option is the mid-length, layered georgette dress in a pastel. This turquoise dress offers great coverage and a forgiving silhouette — in-demand features for the more conservative fashionista. Beads on the sleeves, collar and center front of the dress add a touch of sparkle. A silver shoe is a nice choice to complete this outfit, or a soft pink shoe would look lovely as well.
5. The Crochet Gown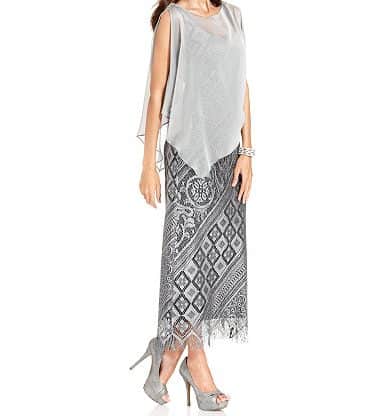 We saved the big statement-maker for last. It's challenging to find elegance, uniqueness and class in a gown that's priced below $100. The dress itself features a metallic handkerchief pattern and relaxed fit, in a lightweight fabric. The sleeveless poncho worn over the top in the image above is a removable piece. We suggest wearing the dress and poncho combination for the ceremony and reception — then you can stash the poncho for any post-reception dancing. Pair this piece with silver pumps and you're set.
Which mother of the bride dress style is on your short list? Let us know in the comments.