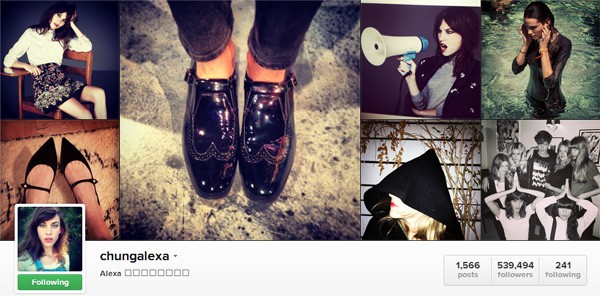 It's no big secret that most of our down-time (okay, we mean procrastination) is spent checking (or is it obsessing?) on our social networks. What you may not know is that we're spending less time tweeting and posting status updates. These days, it's all about the photos!
Particularly the ones that come coated in a toaster filter. And with the slew of stylish celebs providing access into their first class lives, we're fast-tracking our way to fabulousness 24/7. Here's who to follow on Instagram now.
Follow Them: Most Stylish Celebrities on Instagram!
Beyoncé
Queen Bey is no stranger to putting her best face forward, even when that means sans makeup. On her Instafeed, expect Mrs. Carter tour shots, family vacay photos, and a stunning series of B selfies.
Cara Delevingne
Model of the moment Cara Delevingne gives a peek into her world of fashion, and shows that though it's serious business, she doesn't take it (or herself) so serious.
Rachel Zoe
Super-stylist and designer Rachel Zoe amps up the glam for her Instagram with oodles of jewels, cutie pie pics of Sklyer, and plenty of front show shots from the runway.
Alexa Chung
Cool girl and It author, Alexa Chung posts party pics and outfit inspiration. We're not quite sure if we're feeling like one of her GF confidantes, or just a jealous rage.
Lauren Conrad
It's been quite the journey from The Hills, but we're totally digging LC's feed of the pretty things which is basically all the collabs she's got going on.
Rita Ora
As the new face for DKNY, the pop star fits comfortably into the fash pack. Watch her go from the red carpet, to the runway, to the stage, and into the studio.
Chloe Moretz
Chloe Moretz is shaping up to be a real force in fashion. Look for behind the scenes movie moments, magazine covers of the Carrie star, and all-around cuteness.