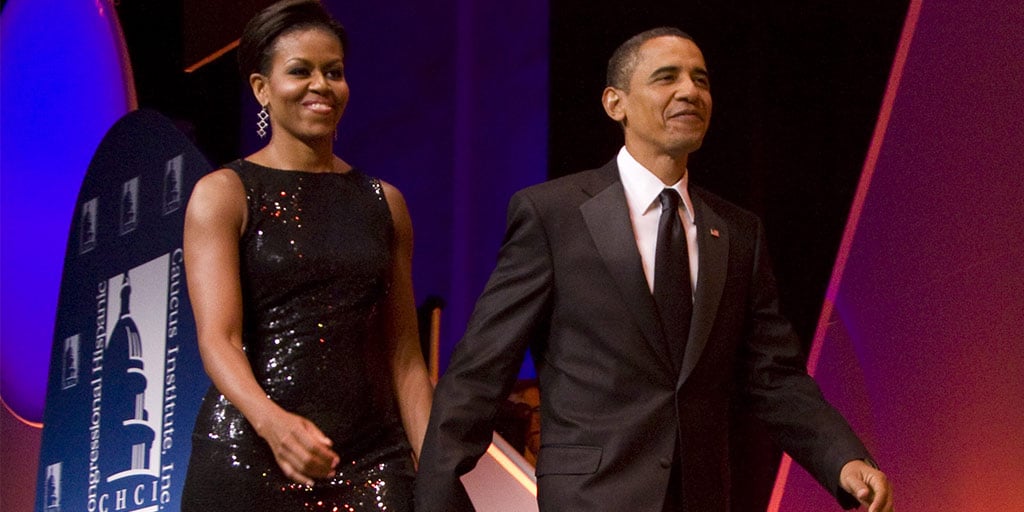 Winning over the fashion critics can be as difficult as getting elected into public office. And as her husband rose to power in the political realm, Michelle Obama proved she, too, was a force to be reckoned with. It's not just her strong, yet elegant demeanor or her obvious intelligence that won the world over. For many, it was her style that's a blend of the timeless and classic with a touch of bold that made us love her.
From her signature nipped-waist dresses and embellished cardigans to those shoulder-baring gowns and bold graphic prints, Mrs. Obama established her style status way back when she joined her husband on the campaign trail in 2008. And her impact on fashion is unmistakable. It was once estimated that the first lady had generated a cool $2.7 billion in sales from an army of chic copycats.
Effortlessly, Mrs. Obama is able to mix American designers such as Thakoon, Isaac Mizrahi and Michael Kors with affordable wears from Talbots, J.Crew and Banana Republic. Oh yes, she's a budget fashionista just like the rest of us, only with a few extra tricks up her perfectly tailored sleeve. Want to capture a little of her magic for yourself? Here's what you need to know.
How to Get Michelle Obama's Style
1. Mix frugal finds with designer duds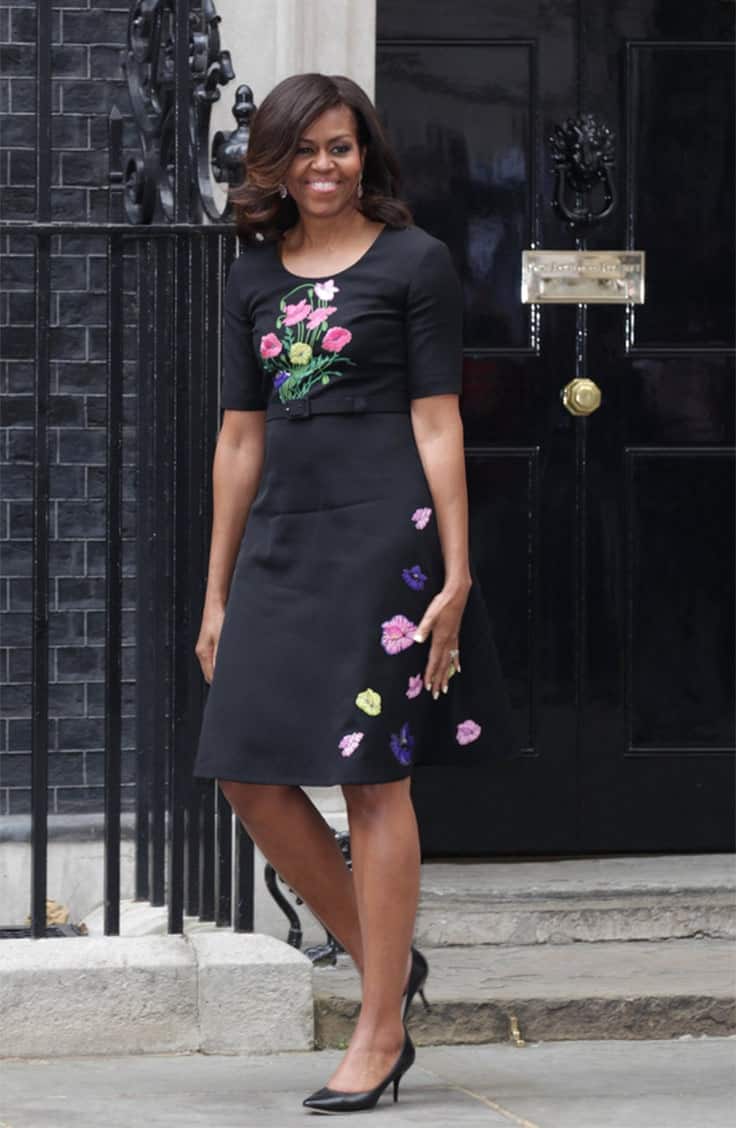 She'll wear Alexander McQueen one day and a $34 H&M dress the next. And sometimes, she'll even mix couture with off-the-rack in the same outfit. She wears ASOS and J.Crew regularly when making appearances, but she never, ever goes cheap on jewelry, shoes, and outerwear.
Frugal Picks

The same should be true for you. Jewelry, shoes and outerwear cannot be faked. And the real deal can actually make a $15 dress from Forever 21 look chic. We're all about the Banana Republic cardigans and Gap pants, but when it comes to brooches, heels and coats, we've got to choke it up and cough up the cash. As Michelle knows well, it's worth it.
Designer accessories

2. Show off your playful side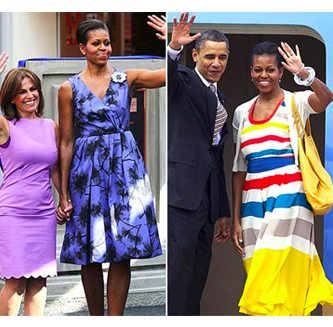 Mrs. O can upstage almost any royal, political figure or celebrity she mingles with because of one trait: playfulness. While other VIPs show up in neutrals, sheath dresses we've seen 100 times before and nude pantyhose, Michelle stands out from the crowd in floral prints, bright colors and fun accessories. Whatever the occasion and whomever your company, you can do the same.

3. But don't break the rules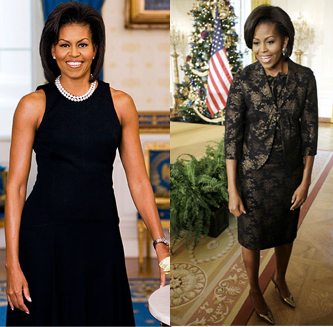 Michelle has fun with her clothes, but she knows her limits. While she loves to play with colors and prints, she would never mess with short hemlines and plunging necklines.
It may be tempting to cross a few lines in your attempt to add personality to your work wardrobe or an evening ensemble, but some rules, especially in Michelle's world, should not be broken. Take charge of your outfits, but have respect for decorum.

4. Stick with your staples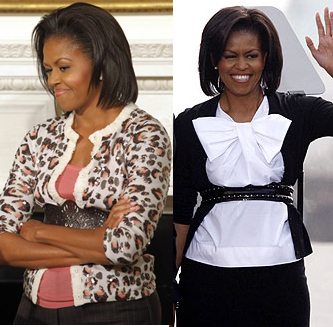 A cardigan, a belt and a skirt or dress (a-line or sheath, she loves them both) are all you need to replicate 90% of Michelle's daytime looks. Find a wide belt in a neutral hue and pair it with a colorful cardi. Throw them on over a printed or bright-colored skirt or dress and voila! You've mastered the "Michelle."
5. Shift your paradigm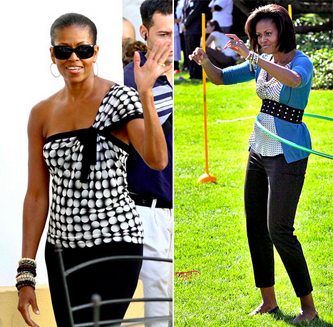 It may seem overwhelming to think of imitating the style of the former first lady, but she's a relatively down-to-earth lady. Unless she's at a charity ball, a tea with royalty or, say, an inauguration, Michelle's style reminds us mainly of a super chic soccer mom.
After all, before being the first lady, a spokesperson for a variety of worthy causes and an international fashion sensation, she's first and foremost a wife and mother, and she dresses as such.