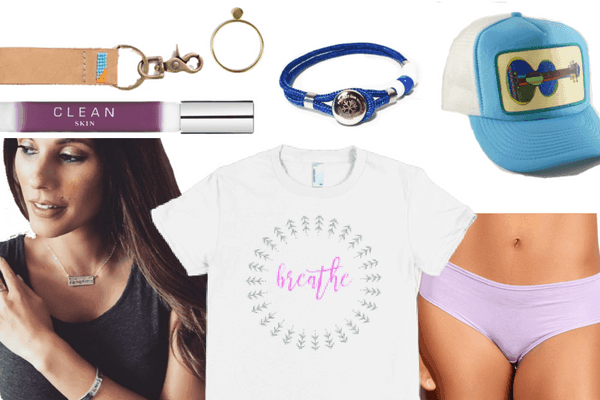 This post may contain affiliate links, which means I earn a small commission if you click and buy something (at no cost to you). See our privacy policy.
Giving Tuesday has come and gone — but your charitable urge doesn't have to be ignored. It's the holiday season, after all! You're going to spend some dough on gifts for friends, family and coworkers. Why not direct those funds to gift-able products that also support your favorite causes? Here are 12 interesting and unique charity gifts that are sure to be well-received.
1. Custom Trucker Hat, $29.95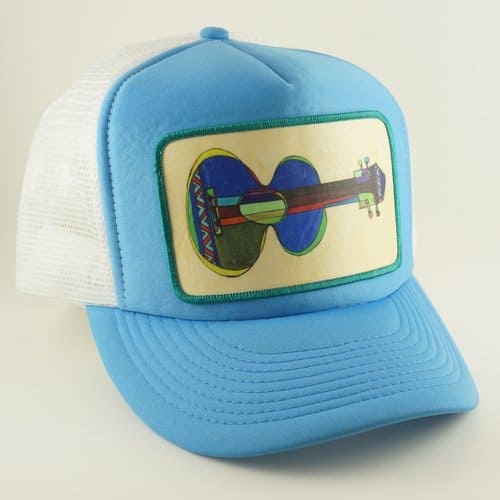 Katherine Homes is an artist and musician based in Colorado. She creates these fun trucker hats by painting the designs on wood in water color, and then transferring them onto patches on the hats. Her designs feature landscapes, guitars and animals in bright colors.
Buy it for
The fashion-forward and socially conscious teen girls in your life will love this hat!
Who benefits
Katherine Homes is a member of 1% for the Planet, and donates 1% of annual sales to protect the environment.
2. Custom Leather Keychain, $24.95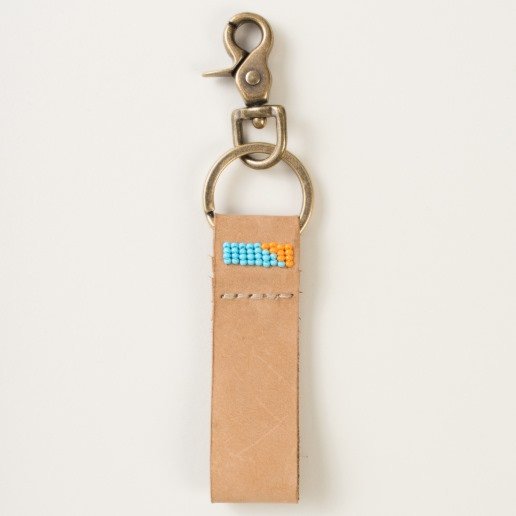 Austin, Texas-based company UBUNTU Made and Zazzle have teamed up to offer this practical keychain from Kenya. The piece is made of cow leather and measures 1 inch wide by 3.3 inches long. The neutral brown leather features a colored, beaded accent and can be customized with laser etching by Zazzle.
Buy it for
Busy moms who occasionally lose their keys in the depths of a large purse will want this keychain — especially when you have it personalized with her initials and the phrase, "best mom ever."
Who benefits
Independent artisans in developing Kenyan communities are employed to make the keychains, and local producers provide all the materials. Your purchase supports the health, wellbeing and sustainability of these small communities.
3. Perfume Rollerball, $20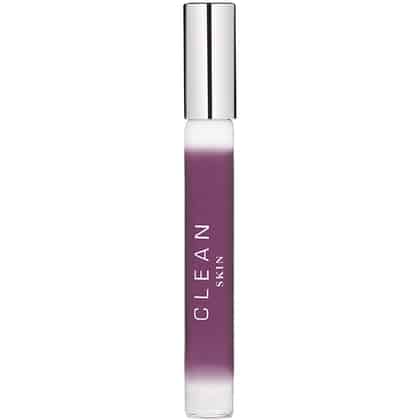 Perfumes are fun beauty gifts, but they're tough to buy if you're not simply refilling someone's g0-to scent. Ah, but when the scent mimics that just-from-the-shower smell of clean skin, then it's a safe bet. This rollerball perfume from BeautyKind is applied efficiently by dabbing the applicator onto the wrists and neck. No spraying into the air needed!
Buy it for
The ladies in your life who are always put together will likely keep this handy, everyday scent in their purse — and use it on the regular.
Who benefits
BeautyKind is an online beauty retailer that gives back with each purchase. You can direct 5% of your total purchase to a cause of your choice. The company has raised over $150,000 for charity since launching in November 2014.
4. Handmade Soap Sampler, $14.99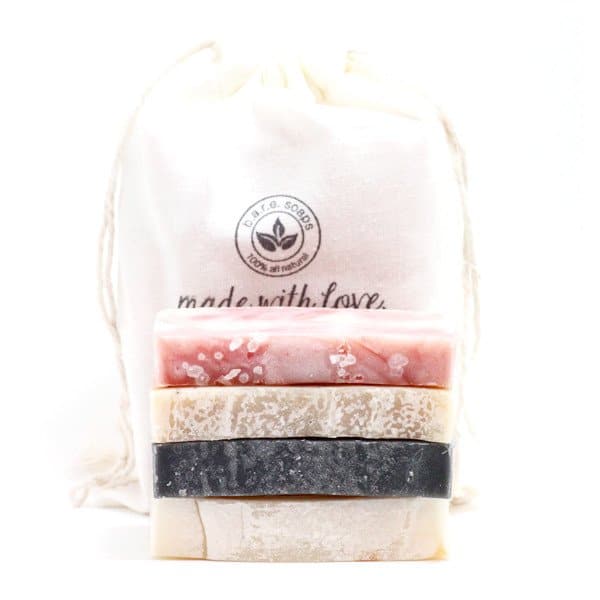 B.A.R.E. soaps are handmade and never tested on animals. This gorgeous sample pack includes four 2.5-oz. bars of the brand's best-selling soaps (Cupid's Love, Sunkissed, Sunshine Bar and Starry Night) housed in a pretty cotton pouch.
Buy it for
This is a gift for any woman, particularly those who juggle work, home, and career. Let her make the most of that shower time with an indulgent bar of soap!
Who benefits
B.A.R.E. Soaps reinvests 20% of proceeds into economic development in Uganda and India. It's also noteworthy that none of the company's officers take a salary.
5. SurvivorEyes Brow Stencil Kit, $14.95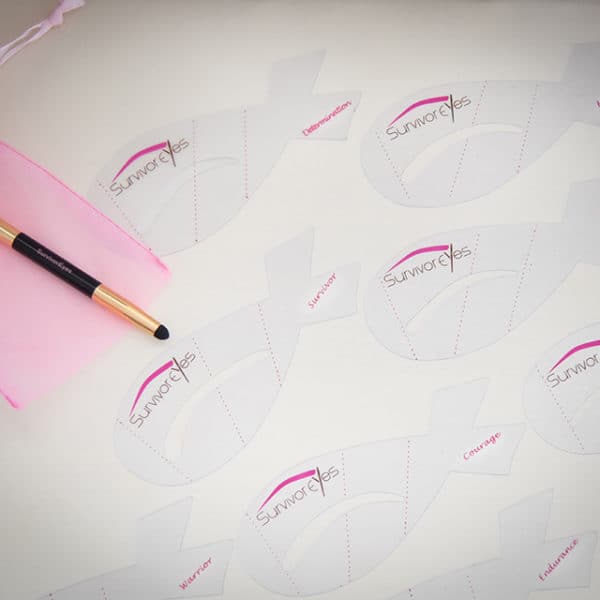 A SurvivorEyes Brow Stencil Kit contains 10 shaped eyebrow stencils, a two-sided applicator brush and a carrying pouch. Each unique stencil shape has an empowering name such as "Warrior" or "Courage." Also, the stencils have dotted guidelines for easy alignment, ensuring a natural look.
Buy it for
SurvivorEyes kits are designed for women who are experiencing hair loss due to cancer treatment. But any gal who has less-than-perfect eyebrows could benefit from these stencils. The applicators are compatible with any cosmetic product, but there's also a kit that includes Sorme Cosmetics for $39.95.
Who benefits
Five percent of annual profits from the sale of SurvivorEyes is donated to charitable organizations.
6. Snowflake Soaps, $5.59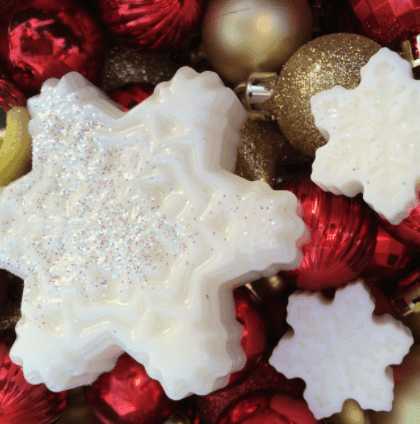 One large and two small soap snowflakes make up this festive, all-natural kit from Giving Soaps. Add a scent such as gardenia, cherry bark and almond, or peppermint to personalize this as a gift.
Buy it for
A fun soap set is a fabulous co-worker or secret Santa gift. You can pick up one set for $5.49, or buy more sets and save. When you buy 10, for example, you'll save 50 cents on each.
Who benefits
Twenty percent of sales are donated to charity partners. Other noteworthy facts about Giving Soaps:
Ingredients are 100% plant-derived (including sustainable organic palm oil)
The packaging is all reusable and/or compostable
All orders are shipped in reused boxes stuffed with shredded junk mail
7. Breathe T, $28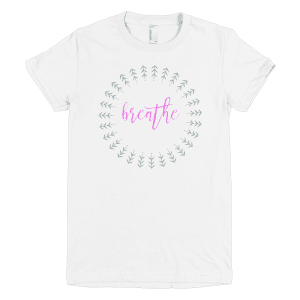 I call this an affirmation t — it's the feel-good message t-shirt that every fashionista reaches for regularly. The Breathe T Shirt is made (in the USA) of 100% fine jersey cotton and is available in sizes S to 2XL.
Buy it for
Pick this up for the woman in your life who wears denim and sneaks fashionably. She will wear this top, and she'll probably pair it with red lipstick, classic black sunnies and an intentionally messy ponytail. Oh, and she'll look amazing too.
Who benefits
I Choose Beauty donates 5% of net proceeds to Mental Health America to support public education about mental illness and wellness.
8. Animal Rescue Necklace, $40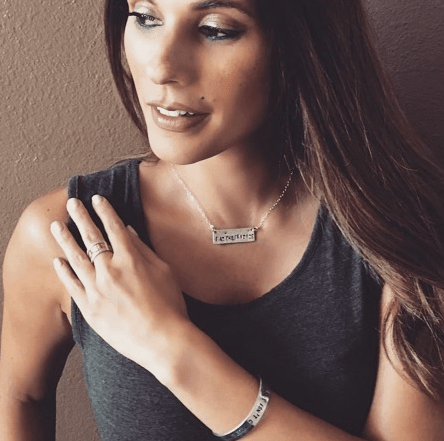 A 37.5mm silver chain holds this antique silver, hammered pendant that reads, "I am their voice." This is a versatile piece and a conversation-starter, made by Nair & Bjorn as part of the mission to help rescue animals, one accessory at a time.
Buy it for
Any rescue pet owner or animal advocate would be touched to receive this necklace, and proud to wear it. Pet lovers are an expressive bunch, so be prepared for teary eyes — in a good way — when this gift is unwrapped.
The model in this photo may look familiar: she isBonnie-Jill Laflin, a television personality, sportscaster and scout for the LA Lakers.
Who benefits
Nair & Bjorn donates 20% of sales to no-kill shelters and animal charities.
9. Stackable Sunda Ring, $24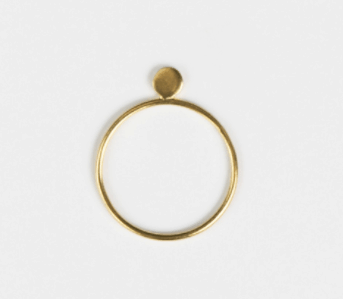 This dainty, handmade brass ring is 18K gold-plated and available in sizes 6 and 8. Buy one or make it a bolder gift by pairing two together.
Buy it for
Because the sizing is limited, the right recipient will be the young lady who regularly wears multiple rings, on any finger. Someone with small fingers, for example, might wear an 8 on her thumb.
Who benefits
31 Bits operates under the mission to use fashion and design to empower people to rise above poverty. The organization provides economic opportunity, sustainable income, plus access to counseling, health care and education to artisans in Bali.
10. Protect Our Winters Bracelet, $11.95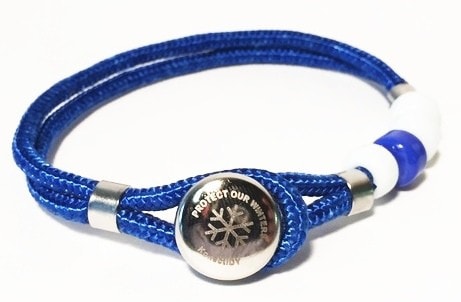 This sporty, but eye-catching blue bracelet is designed with a singular message to unite winter sports enthusiasts against climate change. It's made of an authentic Blue Water Climbing cord, hand-made glass beads and a laser-engraved, nickel-plated badge.
Buy it for
Sporty fashionistas who spend their winter weekends mixing it up on the slopes will proudly show off this bracelet during their next ski weekend.
Who benefits
$2.40 of every bracelet sale goes to Protect our Winters, an organization that engages the snowsports community to lead the fight against climate change.
11. Panties that Give Back, $34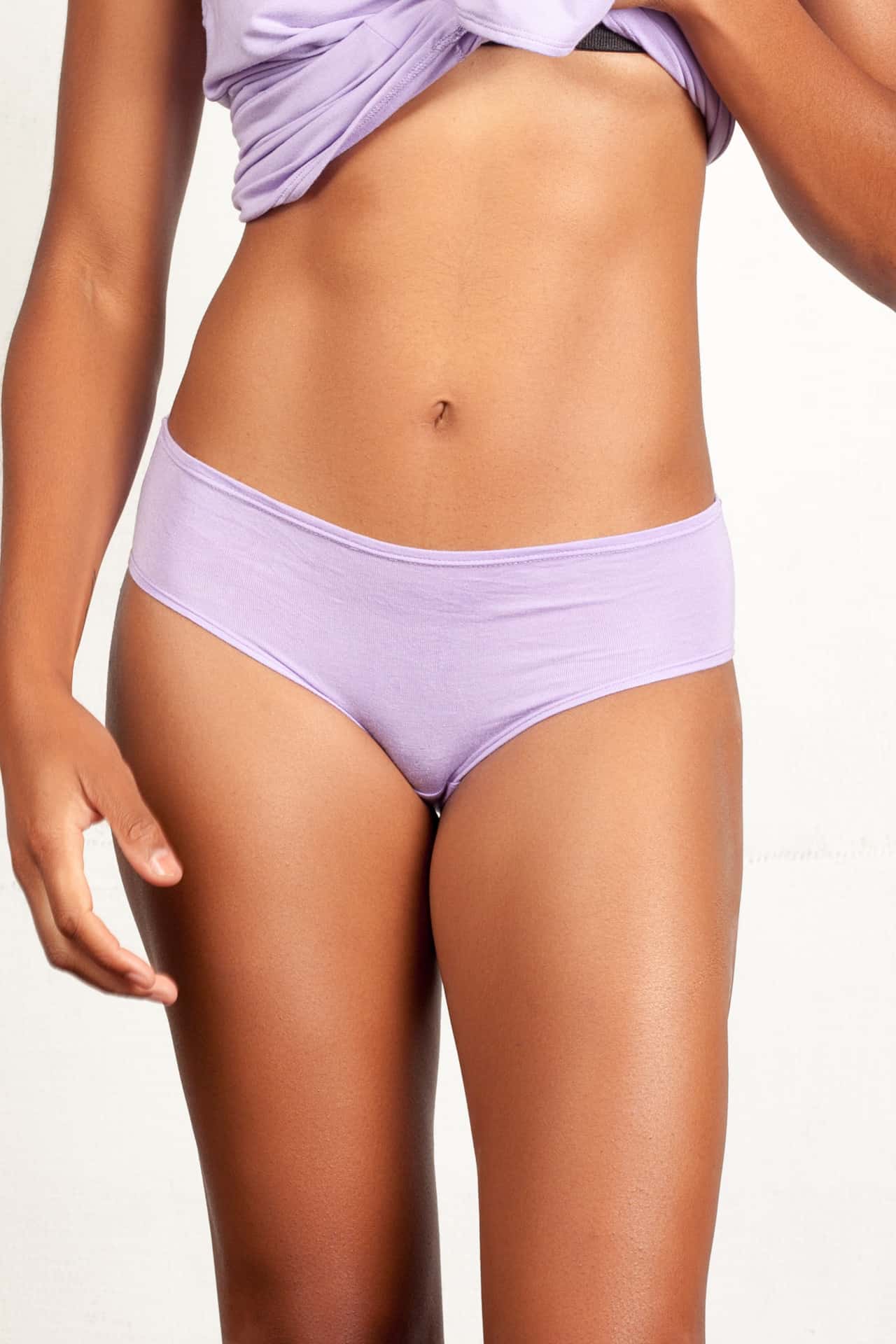 This a modest-cut, full-coverage bikini bottom made of 95% bamboo and 5% rayon, for a super-soft feel. The fabric is organically sustainable, odor resistant and fast-drying.
Buy it for
Most of us don't buy panties as gifts for just anyone. But your bestie will appreciate a soft set of full coverage bottoms in this gorgeous color, especially when she learns about the MADI mission.
Who benefits
Did you know underwear is one of the most under-donated garments? MADI (Make a Difference Intimates) apparel operates under the buy one, give one model. For each item purchased, MADI donates a pair of underwear to women in domestic violence shelters, homeless shelters and rape crisis centers.
Need more gift ideas? We like the women's gift guide on thatsweetgift.com. Click Thatsweetgift.com for source information.
Do you have any lesser known charity gifts on your list? Leave a comment and pitch your favorite cause!