Our content contains affiliate links, so know that we might earn a buck or two if you click and buy :) !
6. Work it out! (in black or white)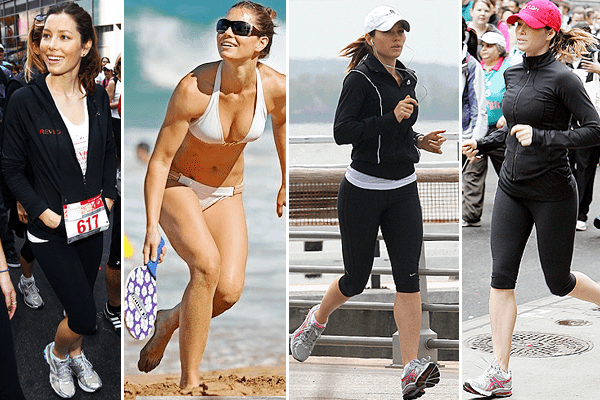 Credit: Fame, Splash News Online, Splash News Online, Ramey
Let Jessica (and these photos) be an inspiration to you – she has been for us! Jessica is so committed to staying in shape, she even works up a sweat on the beach! So, stock up on some solid workout wear in black and white (Jessica's choice) and get moving!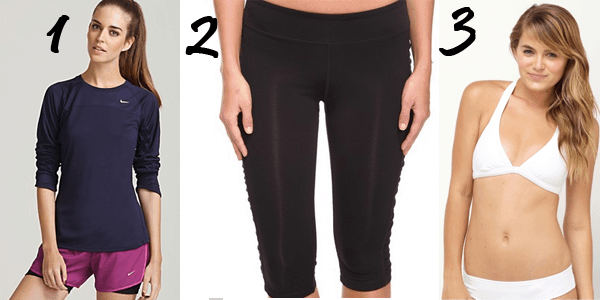 1. Nike Miller long sleeve top $40 from Bloomingdale's
2. Ruched athletic capri pants in black $17.80 from Forever 21 
3. White halter bikini $42 (top) & $38 (bottoms) from Roxy 
At the end of the day, whether she's on again or off-again with beau JT, one thing remains clear: Jessica Biel is an ever evolving style icon who's fashion choices get wiser, bolder, more classic and more gorgeous every day. We can't wait to see what she comes up with next!