Ever since I cut my long, long hair just after my wedding, I've wanted it back. So, for three years I've grown my hair back to its original long locks, and I'm so excited that it's finally the length I want it to be. Long hair is especially fun because there are so many styles you can create with it.
The possibilities are truly endless. Of course, long locks have downsides, too, namely that longer hairstyles tend to add more time to your morning routine. However, it almost always pays off when you look gorgeous all day long.
Of course, not all long styles have to be time-consuming. Here are five ways to style long hair beautifully in a short amount of time.
How to Style Long Hair
Voluminous Half-and-Half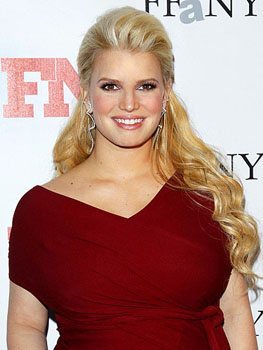 With a good hairspray and a teasing tool, you, too can have major volume like this. Tease your hair at the crown and gently smooth backwards, securing with pins that match your hair color. Use a curling iron or a clip-free curling barrel to create gorgeous tresses like Jessica's.
Casual Side Braid
For this style, gather your hair to one side and begin French braiding from the scalp. Don't worry about a nice, perfect braid; it's all about being carefree. Also, you don't have to have bangs to pull this off, but it would add a bit of style to have a few pieces of hair to frame your face.
Sleek Topknot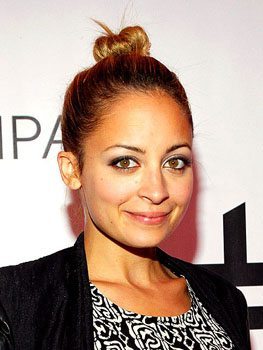 Ah, the topknot. I love that it's not just for ballerinas anymore. It's so simple, yet so classy.
Begin by gathering your hair in a high ponytail. Be sure to smooth your hair back so that it is nice and sleek. Now, tightly twist the ponytail into a bun and secure. If you have layers in your hair that cause a few strands to come loose, no worries! Just let them hang.
Want to add a little more interest? Incorporate a small braid that will show when you pull your hair back.
Twisted Low Ponytail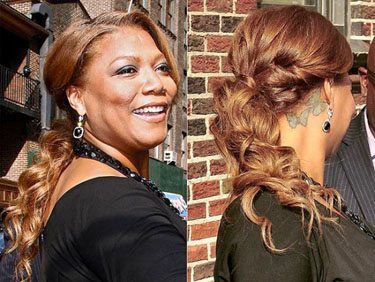 This unique look is actually really simple to create. Part your hair and twist each side back. Secure the two twists into a low pony. Take a small section of hair from the underside of the ponytail and wrap it around the band.
You can emulate the queen and curl the strands, or you can go au naturel.
Subtle Waves and a Center Part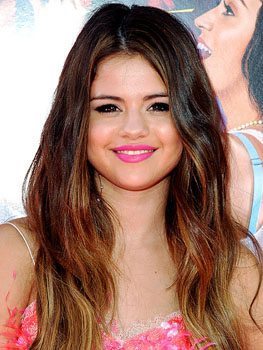 Remember not too long ago when off-center parts were the way to go? Well, now you don't have to force your hair to part where it doesn't naturally want to go.
To get this style, sleep with it wet, use a large curling iron, or use a product that enhances beach waves. The important thing here is to make it look like you didn't try too hard!