This post may contain affiliate links. See our privacy policy.
Ever notice how JLo frequently sports bling on several fingers? As one of our favorite style icons, Jennifer Lopez truly understands how to stack rings for any occasion.
When she is "relaxed Jenny," her jewelry layering technique is subtle while adding enough sheen to create an über-polished look. Haute couture Jenny is usually styled high — so her jewelry takes on a more minimalist approach. And that keeps the focus on her dazzling and pricey sparkles. Then there is Media Jenny, who is professionally fashion-forward and ready to be snapped by any number of photographers following her every move.
Style prowess is usually rooted in a masterful sense of balance. And JLo is no exception — in any situation, she can direct the attention of onlookers with just the right balance of ring bling.
How to Stack Rings Like a Celeb
With a bit of practice you can develop an eye for creating simple, uncomplicated ring combinations like a style icon.
If there were a rulebook for how to stack rings, it would have only one entry. And that is, if you wear an engagement or wedding ring, never stack more rings on the same finger. This will only detract from your special bling. You can add rings on other left-hand fingers — but it's best to choose simple, narrow bands that add subtle glimmer.
The Light Look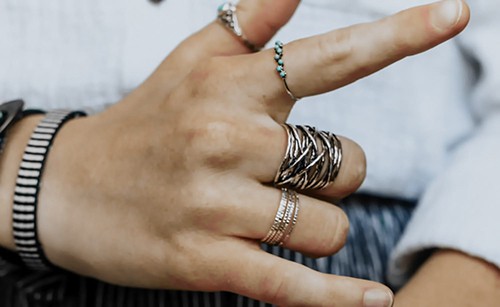 For a subtle, barely there look, pair thin bands made from the same type of metal, such as yellow gold or silver. You can mix real gold with gold-plated or silver and platinum, as long as the precious metal doesn't overpower the lesser version.
Thin bands in different designs can be worn on each finger or grouped on one or two. Personal taste rules.
All in the Family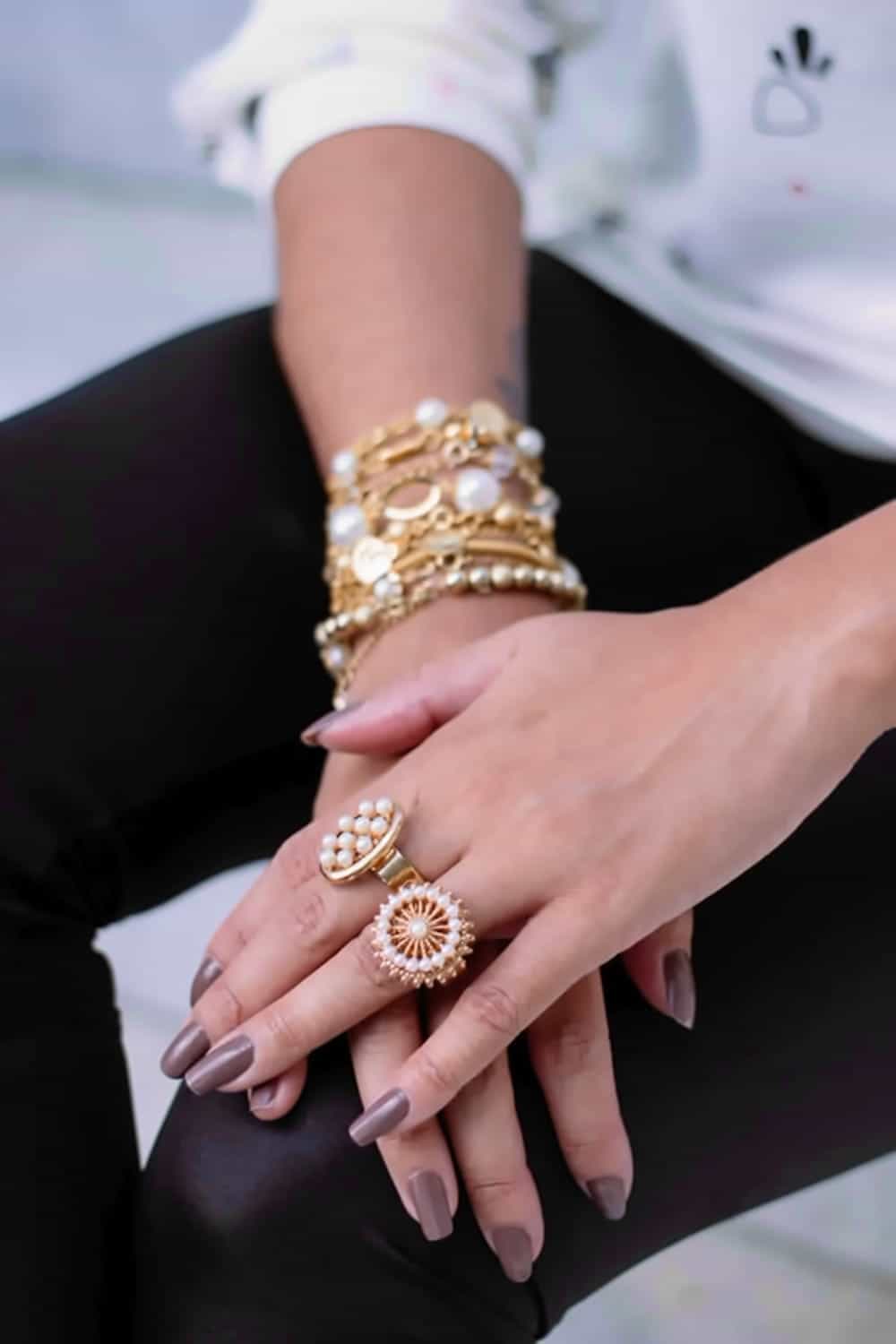 If you've got an outfit theme going, such as winter white, then consider wearing a couple complimentary rings that play in the same theme. Gold and off-white, for example, are a perfect pair. Top it off with pearls and — voila — you've stepped into classic, upscale territory.
Street Style Chic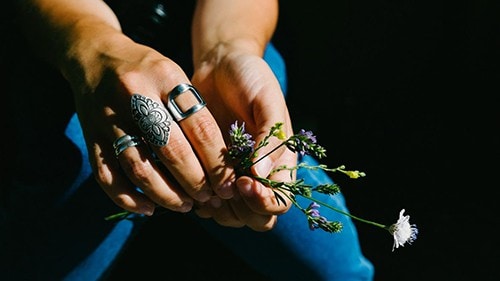 Casual attire coupled with rings and other jewelry is always a welcome combination. On days when a jean ensemble fits the bill, adorn your fingers with interesting flat, silver-tone rings in various sizes. It gives off an "I'm pretty hip" vibe and won't cost you a fortune either.
The Simple Statement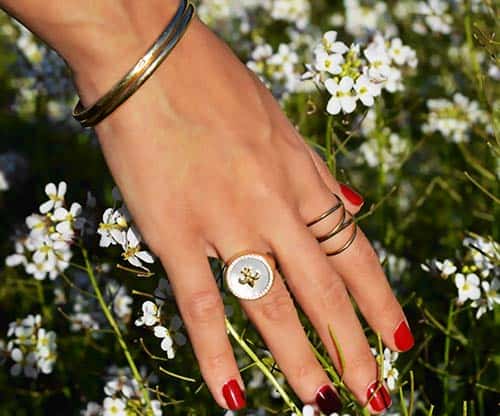 Layering two completely different ring styles is simple and romping-in-the-fields-elegant. Wearing one closed and one open design is a confident way to show personal flexibility and style. Make this style strategy work by avoiding overly ornate rings and sticking with clean lines and textures.
Glitz Pairing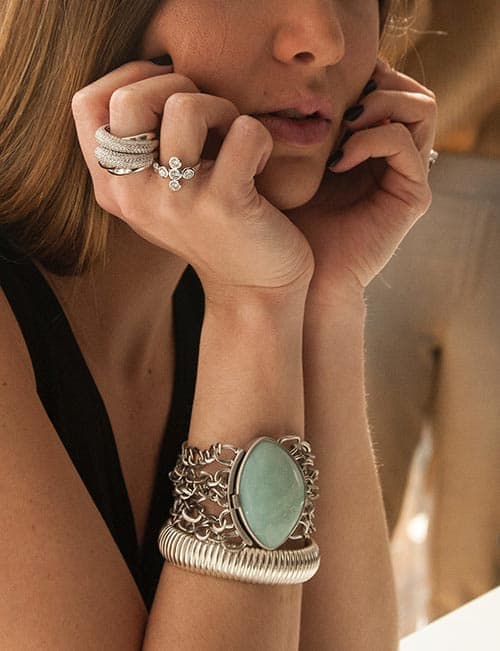 If you have a couple of dazzlers and you're feeling gutsy, go ahead and pair them together for a strong statement. Remember this: When you gesture all eyes will be on those rings — so make doubly sure your hands and nails are perfectly manicured.
It helps to know your personal style for different events and activities. I always recommend layering rings after you select your outfit so you can get a visual on just the right balance. Of course, for more elegant affairs, it's always nice to wear one show-stopper.

Lisa Krikawa, master ring designer
Rings, like all jewelry, are meant to enhance your overall look. A well put-together ring stack will do just that, and show a bit more sophistication than a simple ring on its own.
Ready to give ring stacking a shot? Channel your inner JLo and start experimenting!