This post may contain affiliate links. See our privacy policy.
Attention K-mart shoppers! If that phrase conjures up images of the masses running towards the blue light special isle and makes you want to avoid shopping at the store at all cost, we offer fashionistas who truly shop on a budget some tips to navigating the store.
How to Shop Kmart: Buy Now, Pay Later
Give your credit cards a break and still pay over time by taking advantage of the Kmart Layaway Program. You make an initial $10 downpayment, plus a $5 service fee, and then payments are schedule for every 2 weeks over an 8-week period. There is a cancellation fee of $10 and merchandise will be re-stocked if you miss a payment by more than 7 days.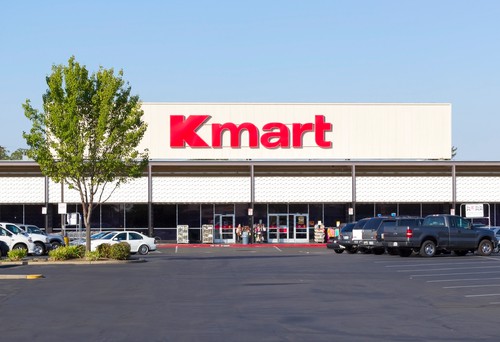 Know Your Kmart Brands
Okay, so Alexander McQueen isn't doing a line with the chain anytime soon, but Martha Stewart Everyday is still available despite her deal with Macy's. If you need some simple layering pieces, Basic Editions lives up to its name, solid color blouses and t-shirts can be found for less than $10, regular price.
Jaclyn Smith may not be as hip as Thakoon, but she was one of the first celebrities to do a fashion line exclusively with a chain store and you have to admire her staying power. Season after season she produces clothes that go from the boardroom to the bar and offers petite and plus-sizes.
Try It Before You Buy It
Couture tailoring can't be expected when you are buying discounted shirts next to the lawn and garden department, so size and fit may vary among brands. Save yourself the headache of having to return the item later by trying it on before purchasing. In-store purchases have a 90-day return policy with a receipt, and online transaction can also be returned to the store with the original packing slip or by mail for a full refund.
Know Your Codes
Before making your final purchase at Kmart online, remember to look search discount codes. If you are heading to the actual store, visit Kmart's Web site for the Coupon Center offering printable coupons for everyday household items. The less you spend on necessities, the more you have to spend on building your wardrobe. Online you can also look up the weekly ad tailored to your zip code so you can know before you go what is on sale. Also sign up for K-mart's email, to get alerts regarding upcoming sales. Just for signing up you get a coupon for $5 off a $50 or more in-store and online purchase.
Don't Ignore Clearance Signs
Often overstuffed racks and shelves of random items can give you a headache trying to navigate, but if you have the time to sift through it all, you might just find some sweet deals that make it worth the effort.
Use your Sears Gift Card
The two retail giants merged back in 2004 and as a result you can use a Sears gift card at K-mart as well.