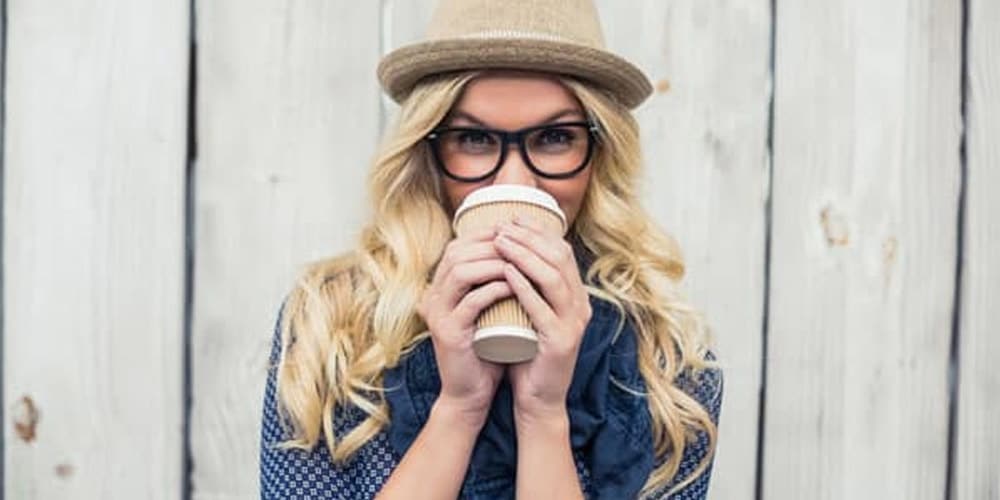 The "Hipster" moniker has taken on so many different stereotypes over the years, that it's now relegated back to the most simple form: a purveyor of hip culture.
Hipster no longer means headbands and American Apparel hoodies circa 2009. It's not looking like a Mumford & Sons video extra. It's not even those who don ironic mustaches and tees.
Today's hipster is on the pulse, a smart balance of old and new. But even when rocking vintage, the hipster is always fashionably forging forward. We may have grown up and out of the label, but a new crop is continuously morphing and multiplying after us.
If you like the sound of all that, read on to learn how you too can dress like a hipster.
Here's How to Dress Like a Hipster
Today's hipster is usually a child of the '90s, meaning her closet is filled with nods to that decade. But we're not talking crop top '90s. Nope, the hipster plays on the fringe of '90s trends. Think sportswear, Seinfeld norm core, club kid and the like.
1. Love Your Logos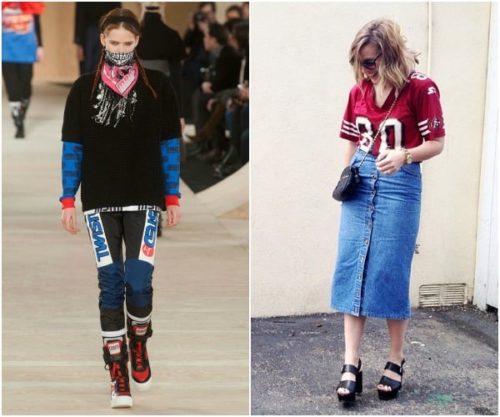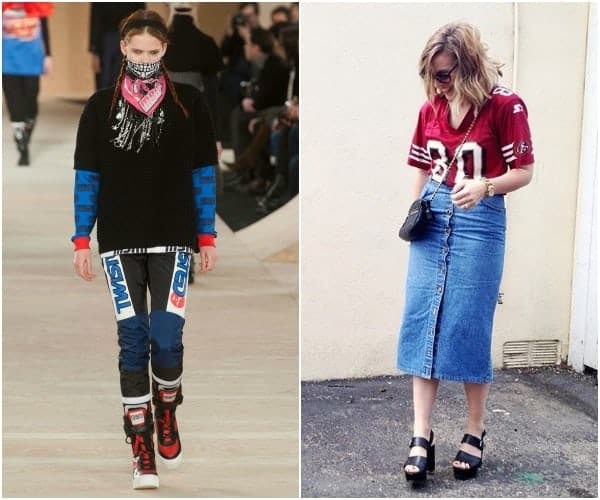 Streetwear graphic tees meets jerseys meets plastered sleeves, backs and everything in between. Brand names, tag lines and establishment dates purposely filling as much space as possible pokes a healthy dose of fun at the 90s kids' affinity for capitalism and corporate culture. Think Miley, think UNIF, think sports teams.
2. Go for Gauchos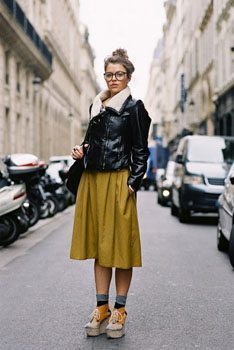 Where today's male Hipster would be rocking a cuffed khaki trouser, the girls are on a higher fashion tip, with the replay of a billowy gaucho. Preferably paired with a platform sandal or slide and some type of cropped top/sports bra combo, this style is already picking up steam circa bloggers. Play with proportions — it's fun, we promise.
3. Bold in Bombers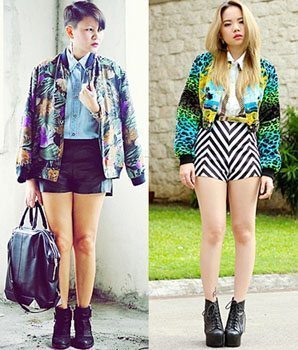 Draped over the shoulders or potentially buttoned up top, the bomber jacket-as-cape look works for either gender, providing an equally sporty or classic topper to any combination of layering pieces. If it gets too hot, you can tie it around your waist in replacement of the infamous grunge flannel.
4. Slip on Sandals and a Bucket Hat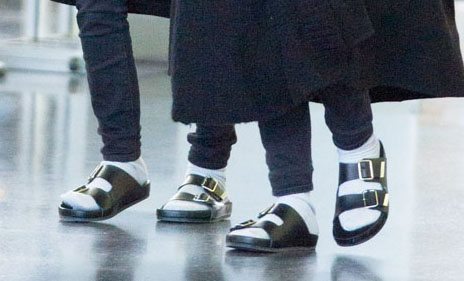 Shoe-wise, it's all about the slide. Pumped up with a platform, played down with a Birkenstock or full-blown activewear with a Nike slip-on sandal, the Hipster footwear of choice is all about the easy-breezy. Extra credit: Bucket hats. RiRi's way ahead of you.
Hipster Dresses to Love
In truth, it's hard mostly impossible to transform yourself into a hipster overnight. Hipster status runs deep — certainly deeper than the clothes you wear.
But if you like the idea of being a little more hipster today than you were yesterday, we recommend starting off with a few edgy dresses.

From there, you can work in your layers such as the bomber referenced above, a chunky pair of shoes or sandals, and a bucket hat.
And the final rule about dressing like a hipster is this. Whatever you wear, make sure you own it. A true hipster is never nervous about an outfit choice.