She may be a current queen of hip-hop, but that doesn't stop this Fancy rapper from being a fan of the past. With a penchant for designer goods and vintage finds, this up-and-coming Aussie muse is also a purveyor of the retro.
Channel your inner blonde bombshell then shop this list to score Amethyst Amelia Kelly's saucy Iggy Azalea style in a snap.
The Style of Iggy Azalea
Crop Tops & High Waisted Bottoms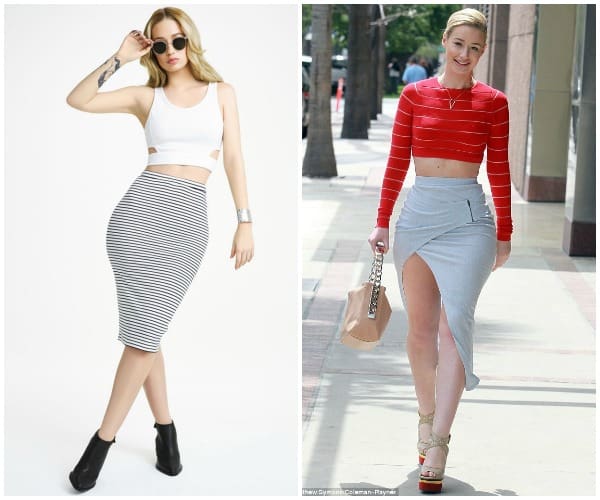 The ultimate in showcasing the slimmest section of the waist as well as Azalea's signature derrière, a crop top and high pencil skirt, short or pant is the star's specialty. Go long sleeve or sleeveless, sporty or oh-so-ladylike, this combination is not only flattering but intensely on trend. Skip the dress for your next occasion and go two-piece.
Coordinated Sets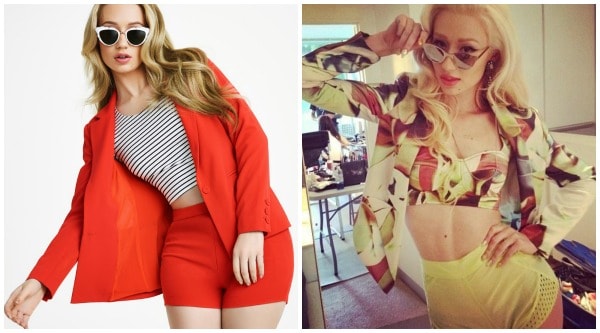 When Iggy's kicking it prepped and polished, she loves a good coordinate set. Red hot color or boldly patterned, this recycled trend pairs all sorts of matching blazer, bottom and top pieces to create no-brainer outfits. Chic and utterly effortless? It doesn't get much better than this for workwear–and beyond.
Wild Prints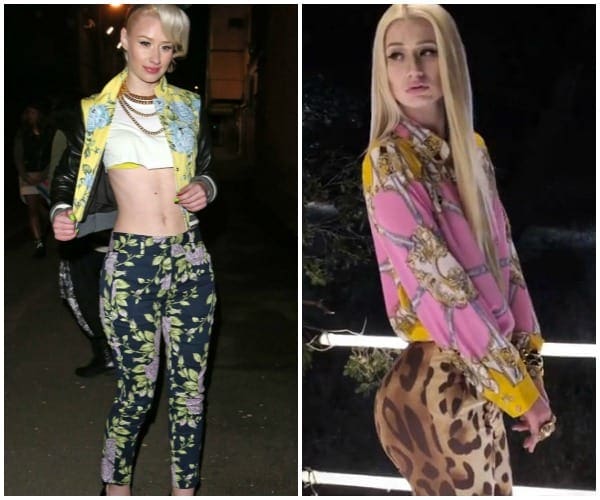 As a modelesque platinum blonde, Azalea is used to standing out. So it's no surprise to catch her in wild prints that do the same–cheetah, chains, floral or photography, the girl can rock it all. From her videos to everyday life, it's the bolder the better when mimicking this style point, so go crazy on nights out. PS: extra credit is always given for mixing prints!
Cat Eye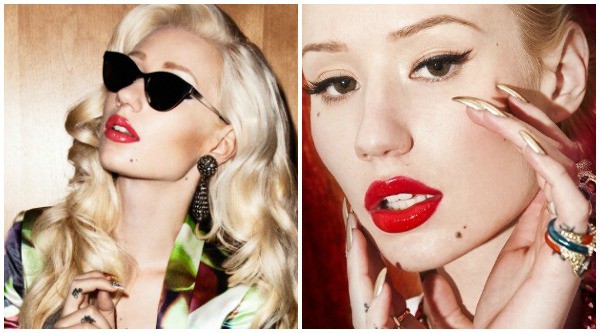 Capping off the retro vibe is always an accessory or beauty statement that ups the Old Hollywood glamour. Slip on a pair of cat eye sunglasses for bright days, draw on your best cat eye flick with some liner for the office, or wear them both. You can't really overdo an Iggy look, after all.
Scarves
When her platinum locks aren't slicked back into a sleek high pony, they're brushed back by a sweet scarf gingerly tied as a headpiece. From a full-on topper to a bow-front headband style, if there's a way for this gal to work more print and pattern into her outfit, you know she's on it. Bust out the vintage and practice your knots, this off-duty image is essential to take you into the weekends.