When it comes to handbags, you can never have too many. It's a fashion truth: the perfect bag can make or break an outfit. Clutches, satchels, cross-bodies, hobos and totes are worthwhile investments that will always fit. That doesn't mean you have to empty your wallet to find a new place to put it.
When looking for less expensive bags, there are a few things to keep in mind:
It's probably a good idea to stay away from logos, which draw more attention to the brand name than to the style and color.
Decide if you can live without leather. The real stuff will probably last longer, but it will also cost you more.
If you're looking for longevity, then you might want to stick with a basic color like black or brown.
Check out our picks for the best handbag brands on a budget.
Best Handbags Brands on a Budget
1. Bottomless bag: Big Buddha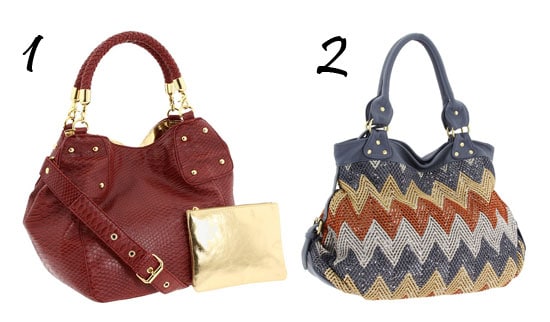 1. Big Buddha "Brianna" Bucket Bag, $90 at Big Buddha
2. Big Buddha "Chloe"Slouchy Tote, $95, at Big Buddha
Need an oversized carryall? Big Buddha has a bag that even Mary Poppins wouldn't be able to fill. The relaxed boho-inspired line specializes in bags that hold everything you need to carry and more, most for close to $100. You'll find them in Lord & Taylor and on Zappos, but they also show up in boutiques.
2. Trendy bag: Olivia + Joy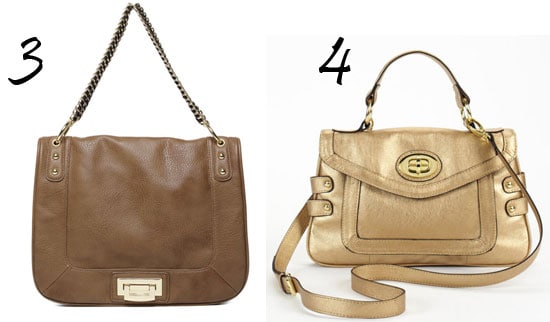 3. Olivia + Joy large "Tycoon" Flap Bag, $78, at Olivia + Joy
4. Olivia + Joy "Toast 2 You" Top-Handle Crossbody Bag, $68, at Olivia + Joy
When browsing Olivia + Joy, you'll always find a bag that you want. The good news is that for $48 to $98, you can probably afford it. This newish label specializes in fashion-forward designs that strike a balance between pretty and edgy and trendy and classic.
3. Party Bag: ASOS
5. ASOS Metallic Flat Lock Across Body Bag, $26.19 at ASOS
6. ASOS Metallic Dogtooth Zip-Top Clutch, $43.65 at ASOS
If you're going to a cocktail party or to a girls' night out, you can dress up any little black dress, jeans or a tee with a fun metallic cross-body or sleek clutch from ASOS. The British-based online store's fashion-forward selections are playful and statement pieces. They might be so trendy, you'll only want to use them for a season or two, but that's plenty considering the price tag of $50 or under.
5. Work bag: Merona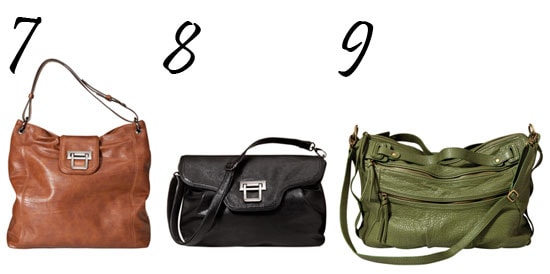 7. Large Cognac Hobo, $34.99 at Target
8. Small Flap Bag, $29.99 at Target
9. Merona Satchel, $34.99 at Target
Looking for an office-appropriate but still fashion-forward handbag? Merona has your bag. The Target brand makes a variety of handbags that will fit your iPad and look fresh in the process. Plus, for $45 and under, you can carry a new one every season.
5. Weekend bag: Jessica Simpson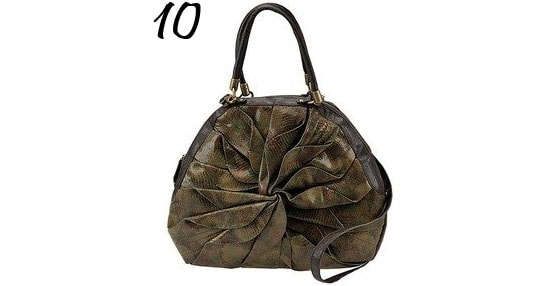 10. Jessica Simpson "Katie" Satchel, was $98, now $88.20 at Zappos
Despite being a fashion entrepreneur and pop star, it seems like every day is a weekend for Jessica Simpson. Appropriately enough, her handbag line features everything we want in a weekend purse–fun patterns and colors that will stand out with our brunch and shopping uniform of denim and oversized tops.
Get more Budget Fashionista