Halle Berry is perfect. From head to toe, the 44-year-old actress is so beautiful, she really would look gorgeous in a sack. And amazingly, she seems to get better looking with each passing year. While Halle's good looks don't need any help, the chic mom dresses her hourglass figure in clothes that manage to make her even more breathtaking than she already is, thanks to some basic principles. You can use the same fashion formula to mimic her fabulous look on your own.
This post may contain affiliate links. See our privacy policy.
1. Loose Top, Tight Bottom
On the red carpet, Halle's not afraid to turn heads in a tight mini dress or fitted pantsuit, but on an average day, she prefers to keep it comfy. Her uniform? A loose fitting, chunky top and tight jeans or leggings.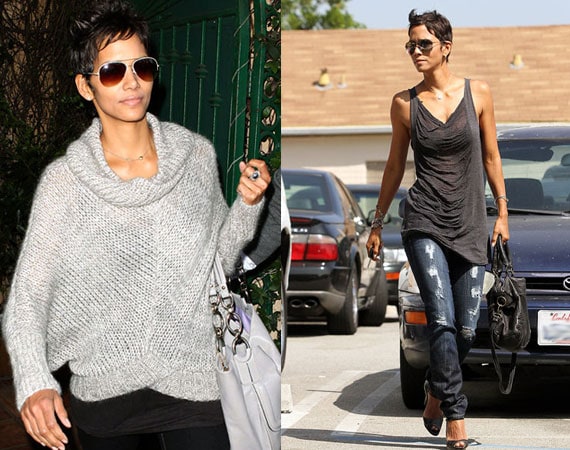 Credit: Spot/Poersch/Ramon/AKM
Credit: Fame Pictures

Halle knows it's all about balance, so she offsets sexy leather skinny pants with a cozy sweater for an effect that appears effortless, but was most likely strategic. This look is easy to mimic with clothes you probably already have in your closet. If not, here are our picks for imitating her comfortably sexy ensembles.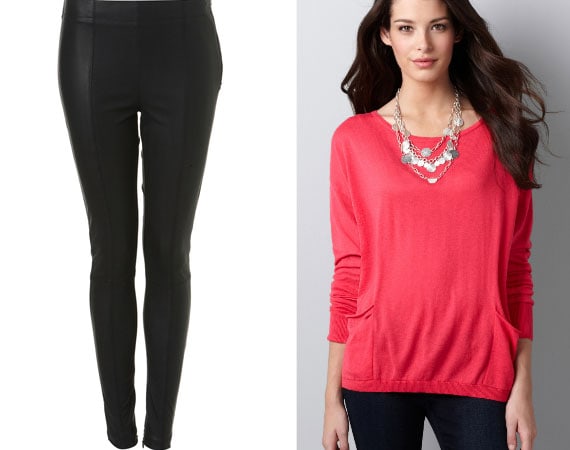 Leather Look Skinny Trousers, $80, Topshop
Boxy Sweater with Pockets, $39.50, Ann Taylor
2. The easiest path to chic: Great Accessories
Yes, it's silly to get dressed up to go to the gym or grocery store, but who said you have to dress up to look chic? Halle looks totally casual in simple clothes and minimal makeup– and it probably takes her less than 3 minutes to pull these looks together. Instead of wasting time in front of the mirror fussing over clothes and hair styles, Halle grabs for 1 or more of these 4 things: big sunglasses, a gorgeous bag, a hat and a scarf.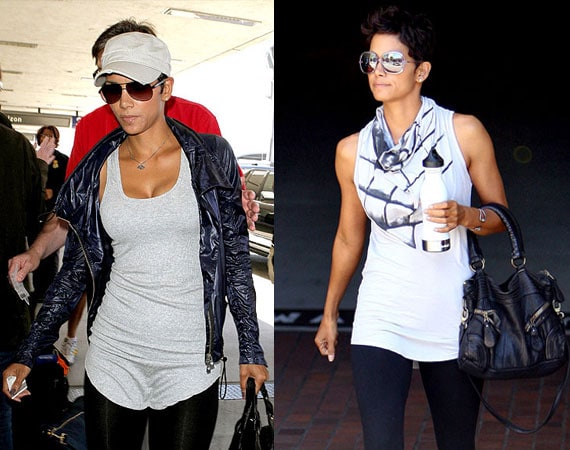 Credit: GSI Media
Credit: Fame
Another thing we love about Halle? It's usually the same bag, the same sunnies, the same hat and the same scarf. She's got her go-to pieces for instant style, and so should you.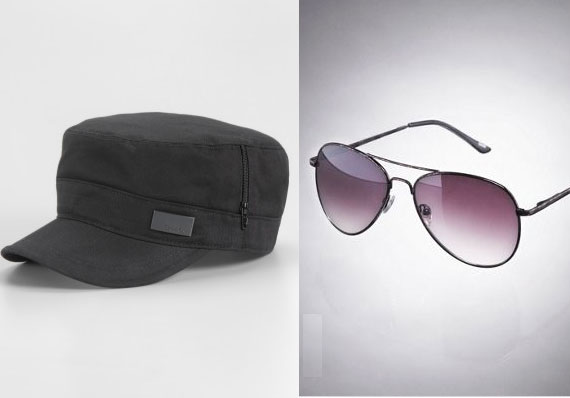 Vertical Zip Military Cap, $20, Calvin Klein
Patterned Metal Aviator Sunglasses, $29.90, Express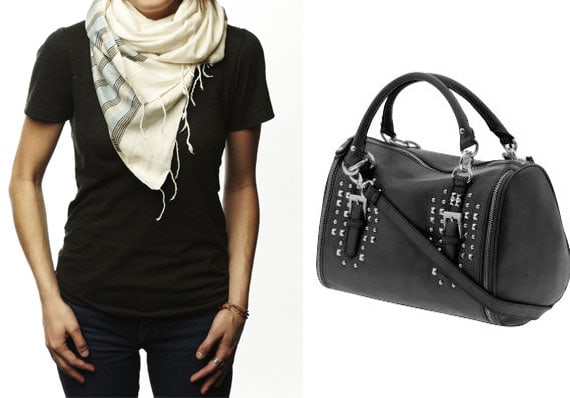 FashionABLE Meselu Scarf, $38, National Jean Co.
Nine West Bella Satchel, $40.99, Piperlime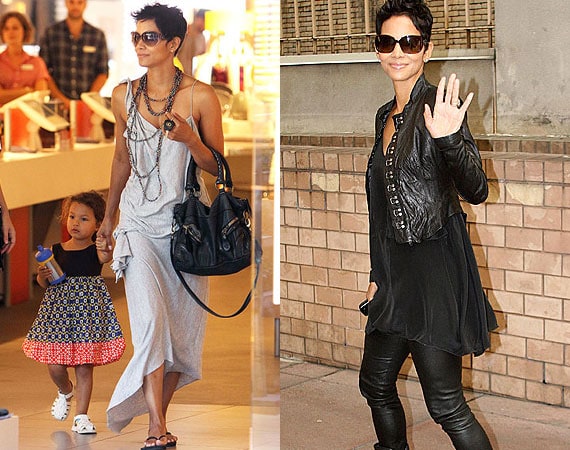 3. Stick with solids and neutrals
We know orange and pink are the hot hues right now, and we understand how red and animal prints make you feel sexy and powerful, but don't count out the understated appeal of white, grey and black– colors which account for approximately 90 percent of Halle's wardrobe.
Credit: Juan Sharma/Pacific Coast News
Credit: Giovanni Arnold/Splash News Online
Halle's hues of choice are simple, chic and versatile. What's more, they draw the attention to the woman, not the clothes. Stock your wardrobe with the basics, white tanks and tees, black pants and jackets and grey dresses and tops. You can wear them anytime, anywhere, any season with almost anything else in your closet. And have we mentioned they make your figure look fabulous? Work these pieces into your wardrobe to prove that, like Halle, you've got beauty and brains.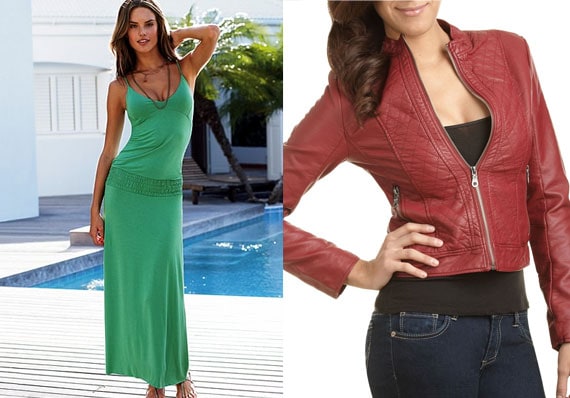 Maxi Tank Dress, $49, Victoria's Secret
Quilted Front Leatherette Jacket, $45.99, Arden B.