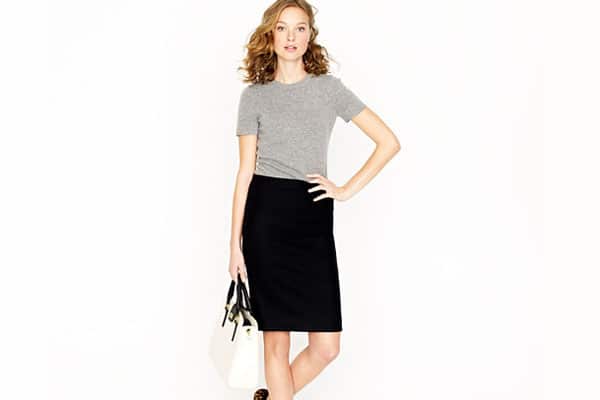 Consider these pencil skirt perks: they are long enough to keep you warm in winter and to cover your bare legs from touching the subway (ew) but they can also be as light and airy as a summer maxi dress. They can be your go-to date night-look to get all men taking a double take. And they can be layered to hide your bad body or butt day.
Don't believe me? Here are 5 great examples to prove it.
5 Great Pencil Skirt Outfits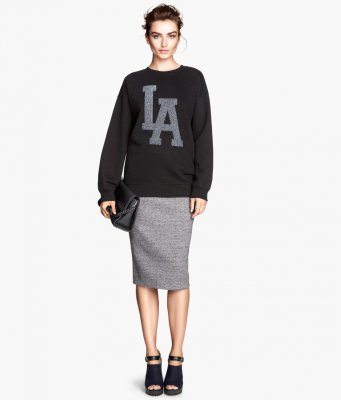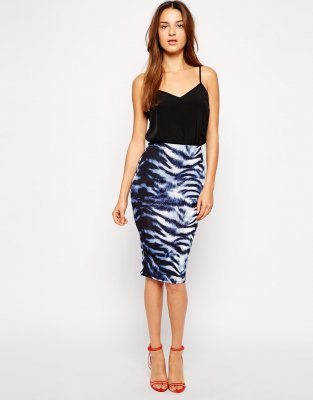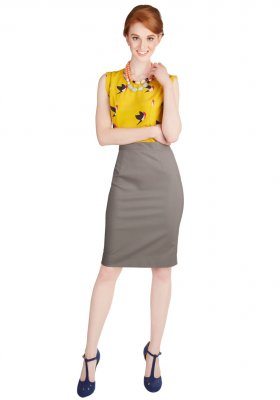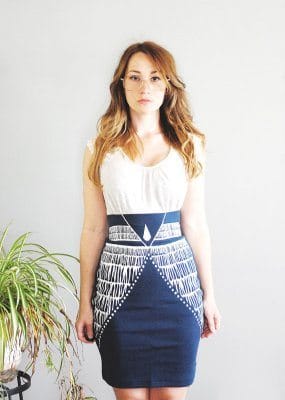 1. The Saturday Outfit: H&M Pencil Skirt, $24.95 from H&M.
Check out this pencil skirt in sweatshirt material. Pair it with a graphic tee or sporty-glam sweatshirt as seen in this H&M photo and you've got an outfit for work, for play and for lounging.
2. The Date Night Outfit: Lipsy Pencil Skirt, $28.11 from Lipsy.
Animal print? Check. Sexy? Check. All you need are the heels and tank to go with it which you can redo a thousand different ways for a thousand different nights out. Pair with a black top and heels to keep it safe. Go bold and bright with a neon blue tank to get more noticed or eye-popping red with the lips to match and so-on and so-on.
3. The Work Outfit: Executive Elegance Skirt by Myrtlewood, $54.99 at ModCloth.
Here's the pencil skirt that can be worn a thousand ways. The neutral grey color can be paired with virtually any work appropriate top, a blazer, a sweater, you name it. Instantly executive!
4. The Monochromatic Outfit: ASOS Reclaimed Vintage '90s Sparkly Black Pencil Skirt, $38 at ASOS.
When in a fashion a rut, go safe with monochromatic options like this pencil skirt version of the Little Black Dress.
5. The Hipster Outfit: Nyala Knee Length High Waisted Pencil Skirt by Simka Sol – Hand printed, $42.00 at Etsy.
This is the too-cool-for-school pencil skirt and I'm in love with it. Hipster 'tude sold separately.