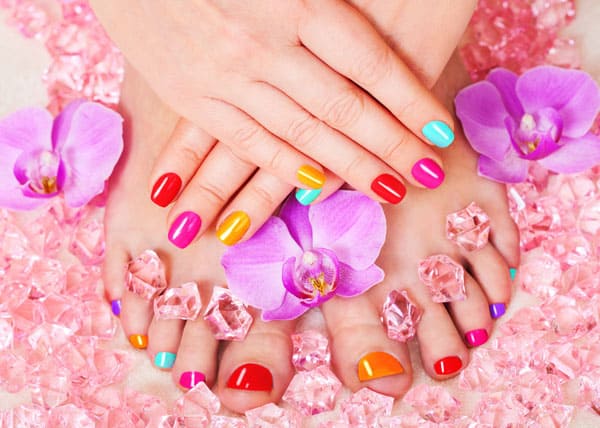 Is it just me, or am I the only one who feels like they suck at picking nail colors? I mean, my nails don't look bad, I just often look down at my fingers and toes and think that I should have gone a shade brighter. Or darker. Or maybe I have olive skin with pink undertones and should never wear pink nail polish.
Since it's summer and I just about never wear shoes or boots anymore, picking the right nail polish for my summer mani and pedis is an extremely important task. I know that red is a good go-to, but lately I've gotten curious about what everyone else is wearing for hot summer nails.
Today, I went and got a mani-pedi and checked everyone out and talked to the specialists. You know, the gals who see the summer trends (and probably set them) first-hand (ha). Here are the most popular new nail colors for summer (you can't go wrong)!
New and Awesome Summer Pedicure Colors
Pomegranate Purple.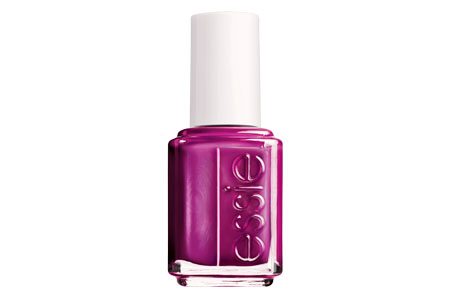 It's a mix of the calm we love about purple plus the go-to we enjoy about red. It's a more mature alternative to pink. When selecting this color, go for "magenta." Essie makes "Sure Shot" for $8.50. This looks great on fingers and/or toes, and compliments all skin colors from light to dark.
Orange Juice.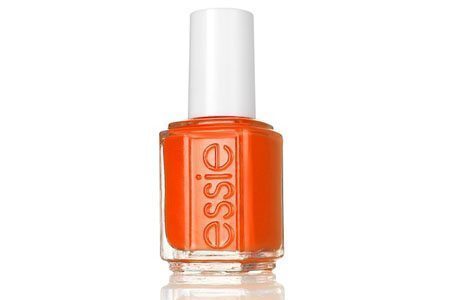 Aside from tasting great at breakfast or brunch, this color will totally compliment your summer skin. Not the best for those who are on the fairer side, this color really pops against tan skin. "Orange, it's obvious!" from Essie is $8.50.
Turquoise.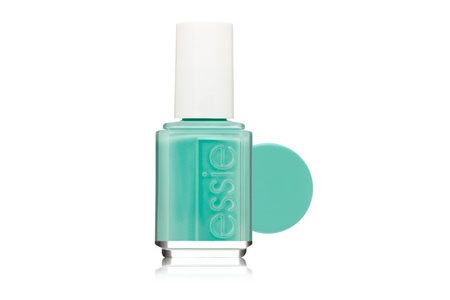 I just painted my nails this "kinda blue but kinda green" color and I have to admit – I LOVE it. Great for all skin tones, this blue/green is bright, fresh, and feels like summer without being pink or orange. Try "Turquoise and Caicos" for $8.50.
Deep Blue.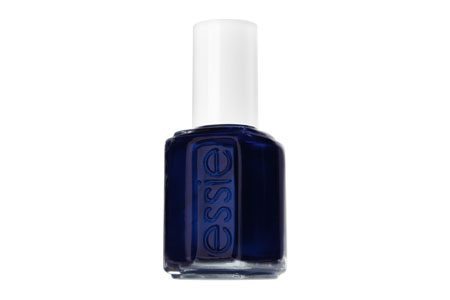 Indeed, blue never really goes away, does it? While this color may be a bit somber, it means that you can wear the brightest color clothes and it won't clash. Looks great on medium to dark skin, and those who are fair but who have a more olive undertone than pink. Essie, "Midnight Cami" for $8.50.
Champagne Shimmer.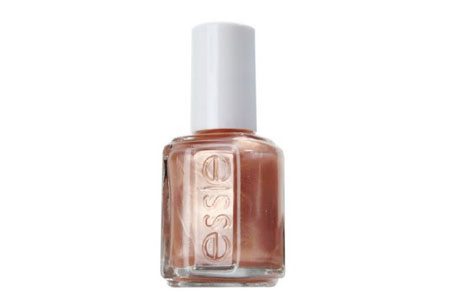 The key with this hue is to make sure it's not the same as your skin color – I recommend going darker and brighter for contrast. While you can always add glimmer to your polish with a top coat, I like when the shimmer is included. Opt for mono-crome shimmer instead of multi so you don't feel like you are wearing funfetti. Essie "Sequin Sash" is $8.50 and fits the bill.
Fruit Punch.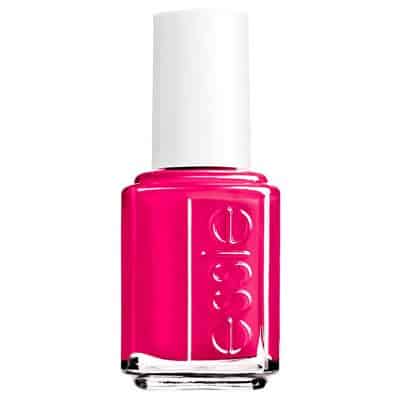 I love Essie, who does this in "Haute in Heat" for $8.50. Looks great on tan (or almost tan) hands and toes, and for under ten bucks this bright color will go a long way.
Juicy Orange.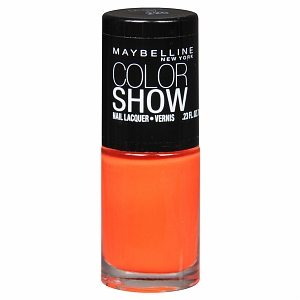 Maybelline Orange Fix is the first mimosa you will actually wear on purpose. For $3.95, you'll exhaust your taste buds on this citrus paint before moving on to another flavor.
Sandy Shimmery Pink.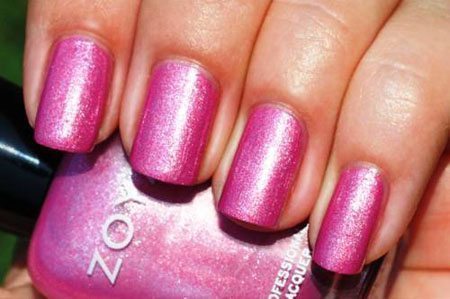 Try this from Zoya for $8.99 and feel like a sea-siren princess of the beach.
Skyline Blue.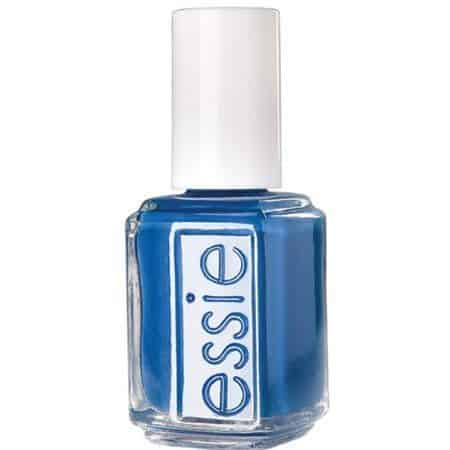 Mesmerise from Essie is bright, skyward, and totally summer. Only $5.49.
Tropical Teal.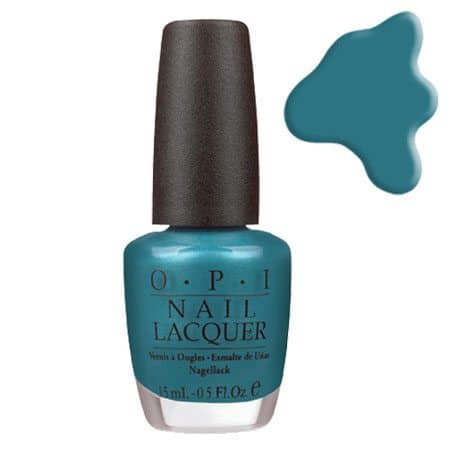 Love this color because it looks good with almost everything. Only $7.25.
Now, it's not like you'll go and get one of these colors on your hand and the other on your feet. Eeek. I recommend picking one color as a start (usually go for the darkest you want to go and put it on your toes) then pick a similar hue but lighter for your mani. I recently went for Essie's Haute in Heat for my toes and selected a pinkier red for my hands.