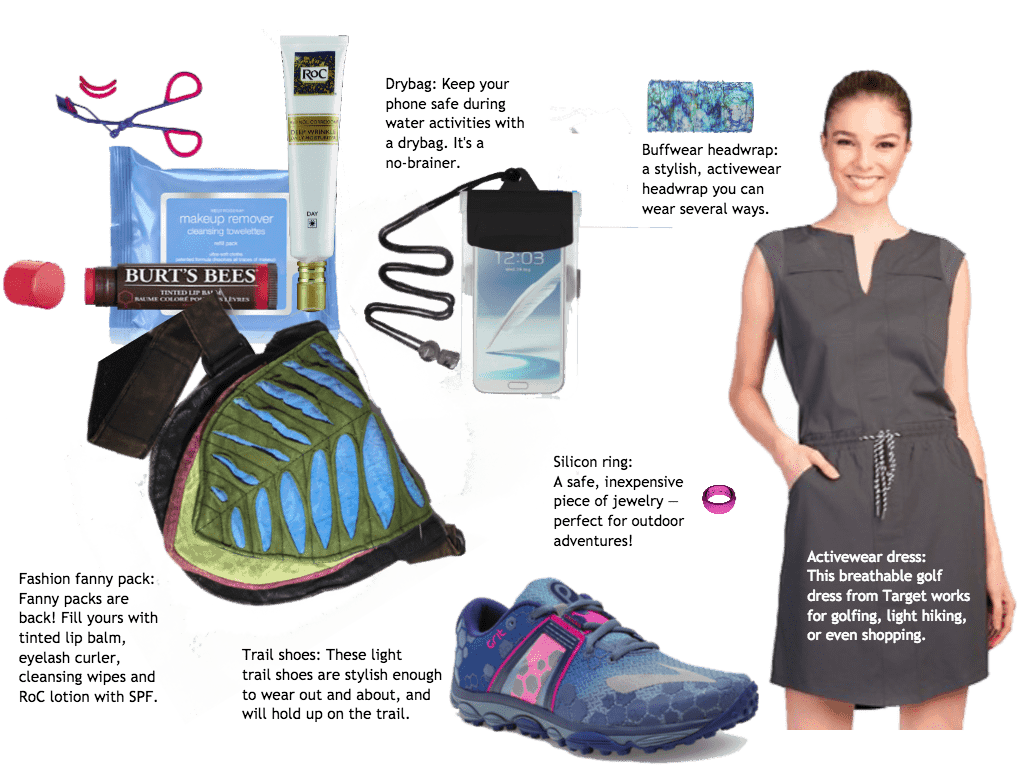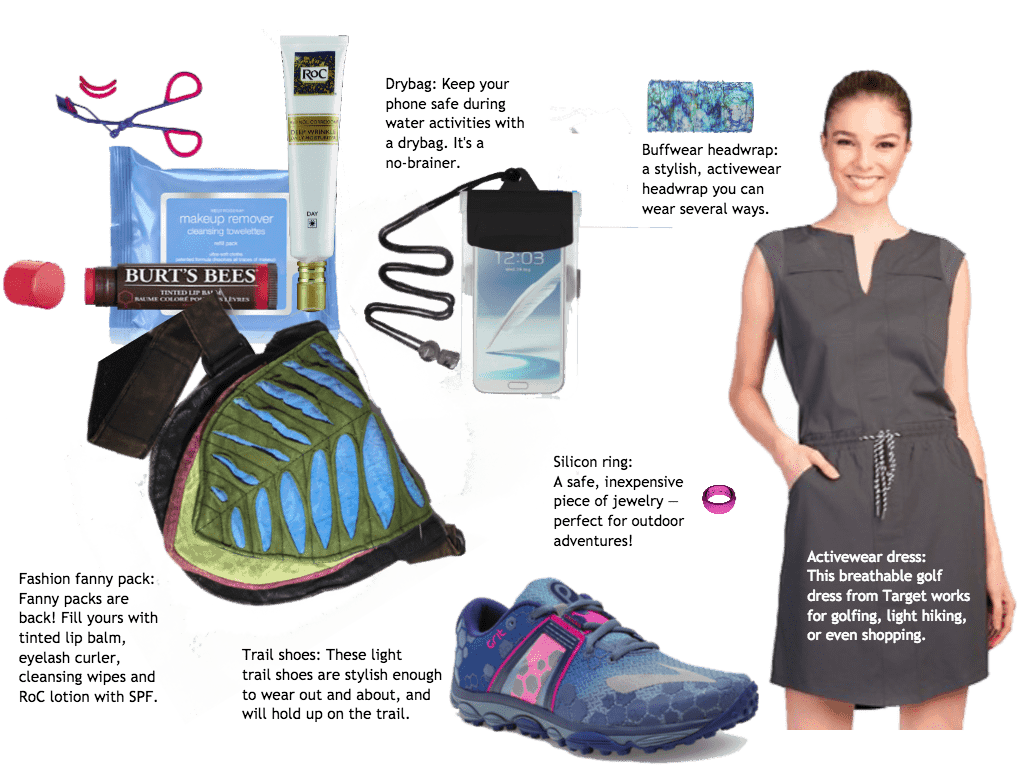 Ladies, I am a RoC Skincare Ambassador, which means I am compensated for sharing my experiences with the brand. This post is sponsored by RoC — all opinions are purely mine.
I am heading out on a trip next week that promises to deliver lots of outdoor fun — mountain biking, river rafting and hiking are already on the agenda. I love a good outdoor adventure, but I'm not exactly a low-maintenance lady. I don't like sleeping on the ground, for example, and I can only do without power for a day, max, before misery and irritation set in. Knowing that I need to be comfortable even as I'm tackling a rocky or rooty single-track trail, I've learned the art of outdoor style involves a blend of comfort, practicality, and also the unexpected.
For me, the secret is packing the right tools and products — items that won't add frustration (like mascara, which is a waste of time if you're outside sweating), but also keep me from feeling sloppy. Below is my go-to list.
No 1. Facial Cleansing Wipes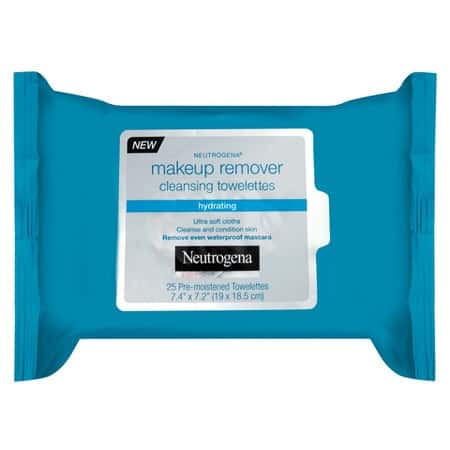 I keep Neutrogena cleaning wipes ($6.29 at Target.com) in the car or even my purse. After a hot day hiking, these can provide some quick hydration and relief from the grime before you get back to the hotel.
No 2. Lotion with SPF
A good daily moisturizer with SPF is a must if you're heading out to enjoy nature. You'll want a lotion that doesn't leave a sticky feel either, which is tough to avoid when the lotion has sunscreen in it. Believe me on this one. Use a sticky lotion and you end up with a thin coating of dirt stuck to your face.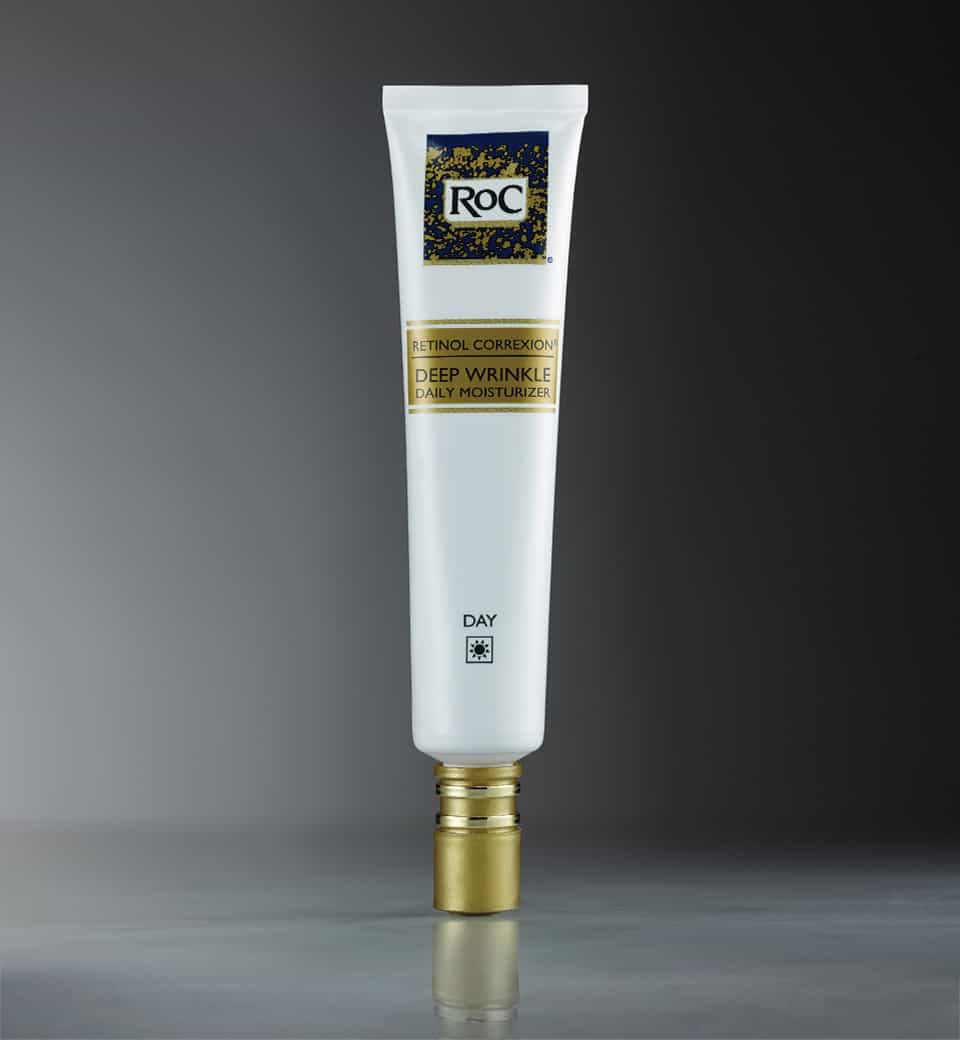 I'm a regular RoC user, and I bounce back and forth between the RoC® RETINOL CORREXION line and the RoC® MULTI CORREXION® 5 in 1 line. For this trip, I'm packing the RoC® RETINOL CORREXION Deep Wrinkle Daily Moisturizer With Sunscreen Broad Spectrum SPF 30, mostly because the tube is super easy to pack.
No 3. Eyelash Curler
I don't bother with mascara if I'm doing anything that involves sweating. Waterproof or not, mascara just doesn't work out for me when sweat is involved. But I do like having an eyelash curler on hand. It's a $2 or $4 investment that makes you feel like a fashionista, even when you're going au naturale.
No 4. Tinted Lip Balm
Like the eyelash curler, the tinted lip balm is a nice substitute for the real thing. You get a little color, plus some much-needed moisture.
No 5. Fashion Headwrap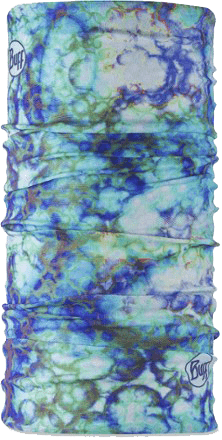 Buffwear headwraps are versatile, colorful accessories you can wear in several different ways: try one as a headband, hairband, scrunchy or even a mask. You can pick one up at REI for about $20.
No 6. Drybag
Drybags are readily available and pretty inexpensive. And they do work to keep your stuff dry. You can find a dry bag sized for your phone for about $12 at Walmart. If you're planning any rafting, kayaking, paddleboarding or boating, the dry bag is a must-have.
No 7. Silicon Jewelry
True story: I once lost a ring while swimming in ocean caves. I put my hand on the rocky wall and the ring got caught, slipped off my finger and dropped to the ocean floor. Don't risk losing valuable jewelry. Instead, pick up a few silicon rings for $6 or $8 on Etsy.com and you won't feel terrible if they get lost. Silicon is also much safer to wear than metal for outdoor adventures.
No 8. Fanny Pack
A cute fanny pack is very handy for hands-free walking, hiking or even light biking. I have the one shown in the collage above and I use it often for walking the dog, walking to Starbucks and even shopping. If you plan to exert yourself beyond a brisk walk, choose a stretchy nylon fanny pack instead.
No 9. The Right Shoes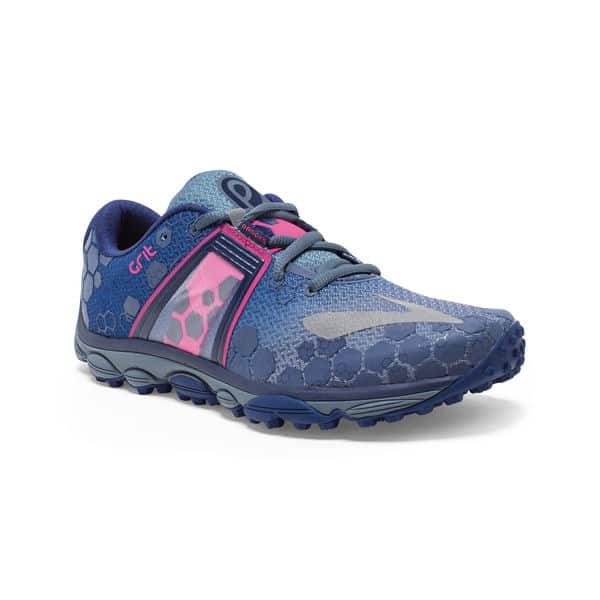 If you're going to spend time and some extra cash on any supplies for your adventure trip, focus on getting the right shoes. (Case in point, I love my Sperrys, but boy do they hurt my feet if I walk all day in them!) For my upcoming trip, I'm planning some hiking and light trail running. I have worn Brooks Ghost running shoes for years, and I found these Brooks trail shoes (PureGrit4) on sale for about $80 — a good price for a durable pair of shoes. You may need more or less shoe than this, so I hope you'll visit a running store, describe the activities you're planning, and ask for advice.
No 10. Clothes that Double as Activewear
Active wear goes well beyond yoga pants and running shorts! Change up your athleisure look with a loose-fitting dress in a breathable fabric — this is a particularly good choice for humid climates, too. Pair it with athletic shoes and you're ready for almost anything.
Other activewear pieces, such as waterproof jackets, have come a long way in terms of style, too. Which is awesome, because you no longer have to choose between staying warm and dry and looking fashionable. Visit Gearware.com for more information on how to buy a durable waterproof jacket.
What items do you pack for adventure travel? Leave a comment and let me know!
Get more Budget Fashionista