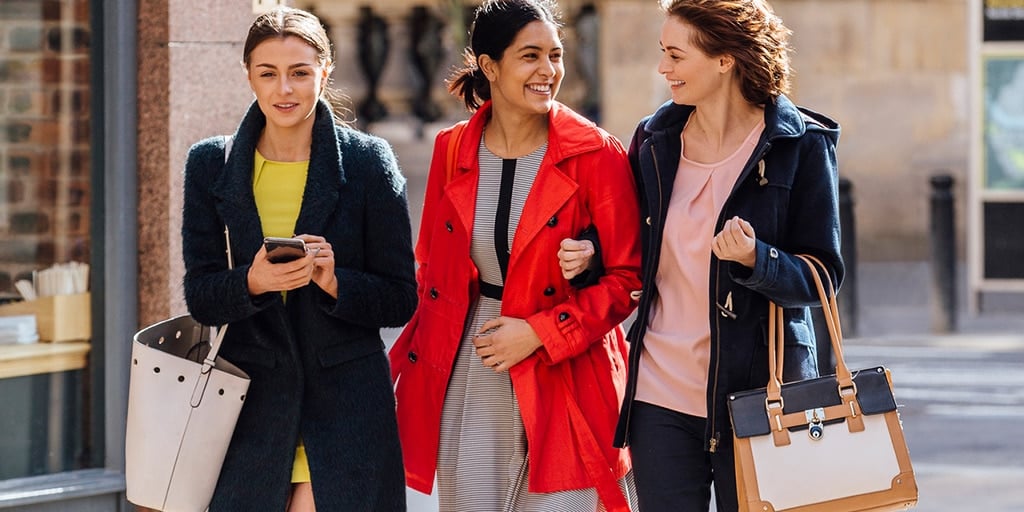 This post may contain affiliate links, which means I earn a small commission if you click and buy something (at no cost to you). See our privacy policy.
There's a direct correlation between the clouds parting and your plans heating up. Everyone's much more excited to get out and keep busy when the days are "longer" and look a little happier. But for the commuter, a growing calendar can mean the growing annoyance of having to plan ahead, tote extra or the dreaded budget-buster: buy on the fly. Who isn't guilty of picking up an extra top because of an impromptu girl's night?
Save the drama (and your bank account) by stocking a few staples — we'll call them fashion essentials — the stuff to keep on hand for less stress when you're constantly on the go. No matter what your day consists of — chauffeuring the kids around for endless extracurriculars, running from spot to spot around town for errands, or sticking it out in the office — these are the smart and simple must-haves you'll wish you had earlier.
5 Fashion Essentials for Busy Fashionistas
#1. Wrinkle-free dress that fits in your glove box
A wrinkle-resistant dress that comes in a pouch small enough for your glove box? Keep this convenient number in the car or a filing cabinet, and you're always ready for last-minute change of plans. Tackling the spontaneous, or stepping in to save the day when you've had a spill or snag, this number in wrinkle-free fabric will be in perfect condition — no matter how long it's been waiting to be put to use.
#2. A tote bag that you can take to the gym too
Whether it's for your work laptop, your gym clothes or even something for the kids, you need a big tote when you're planning to be out all day long. Something with separated compartments keeps you from having the cliche meltdown that involves you dumping everything out on the floor to find a quarter.
#3. Foldable flats to go with your wrinkle-free dress
You need these as much as you need a wrinkle-free dress. They're also super-handy when your new shoes destroy your feet or you snap a heel in a sidewalk grate.
#4. Portable power
Because one of the worst things that can happen on a long day is a dead phone when you've got hours left to go. Power back up with a slim and chic spare battery pack, so you'll never miss an appointment or invite.
#5. Hair pins for an impromptu 'do

It sounds like such a no brainer, but hair in the face gets frustrating fast. Pin your locks back when they start to get annoying or if looking to freshen your 'do up before dinner and drink plans. Keeping your bag or desk drawer stocked with bobbies or a trusty extra clip is clutch.