Color us obsessed with the Pantone Fashion Color Trend Report for autumn/winter 2019/2020. The fall color trends palette serves up the best of the best: vibrant, beautiful hues that'll dazzle on clothes, shoes and accessories.
Some are light and sweet, others deep and sophisticated. The combination is inspiring us to mix things up just in time for the coldest months of the year. Here are some fun ways to pair these trending colors for eye-popping outfits you'll love to show off.
Fall Color Trends: Mixing 'em Up
Fruit Dove + Eden
True to its name, Fruit Dove is a delightfully vibrant, juicy hue reminiscent of a bright melon mixed with rich berry. The worlds collide and create a fearless shade of pink that adds a little zing to your cold-weather ensembles.
You might be inspired to mix and match this simply by taking a look at a pink-headed fruit dove. This pretty bird colorblocks like a boss, with a combination of gray, white, and green on its body. Mimic that by pairing a Ted Baker London Biere Floral Applique Tee with something unexpected, like a pair of forest green wide-leg pants from Zara. That rich hue corresponds with another Pantone pick for the season, Eden.
Eden + Soft Peach
Eden is a rich, dramatic color that looks phenomenal with so many other shades. Think of it as one of the season's best neutrals. It's fresher and more intriguing than black, a little more colorful than brown and decidedly more eye-catching than gray.
You can wear Eden just as you would other neutrals, too, by mixing and matching it with other shades. These Jen7 by 7 for All Mankind Slim Straight SateenPants look perfect with another one of Pantone's autumn/winter MVPs: soft peach. The darkness of the pant helps contrast and balance the sheer lightness of a top like this blouse from Concep.
Crème de Pêche + Burgundy
The trick to making Crème de Pêche work is to select the lightest of peaches. It's more airy and effortless than fresh and juicy—think swaths of diaphanous fabric and filmy gauze. It suggests peach more than it announces it, and that makes the color even more versatile.
This super effortless French terry side-vent top from Old Navy is the stuff your lounge wear dreams are made of—and it also happens to look right at home with a pair of Athleta Recover Joggers in deep burgundy.
Biking Red + Mustard
Said burgundy hue is a fall and winter natural—a shade as welcome at your morning meetings as your holiday parties. It's simple to ease this color into your cold-weather routine by substituting it in for your standard warm-weather lights and brights. You can also pair it with everything from flowing black pants to classic white tops.
To maximize burgundy's potential during fall, try teaming it with another of Pantone's picks. This Universal Thread ¾-Sleeve Crewneck Top is a dream with a pair of mustard-toned bottoms, like these Luxe Sateen Pull-On Skinny Jeans from Avenue.
Not inspired by these color combos? Keep on reading to brush up on fall color trends of years past—there's no shame in going retro!
Fall 2014 Color Trends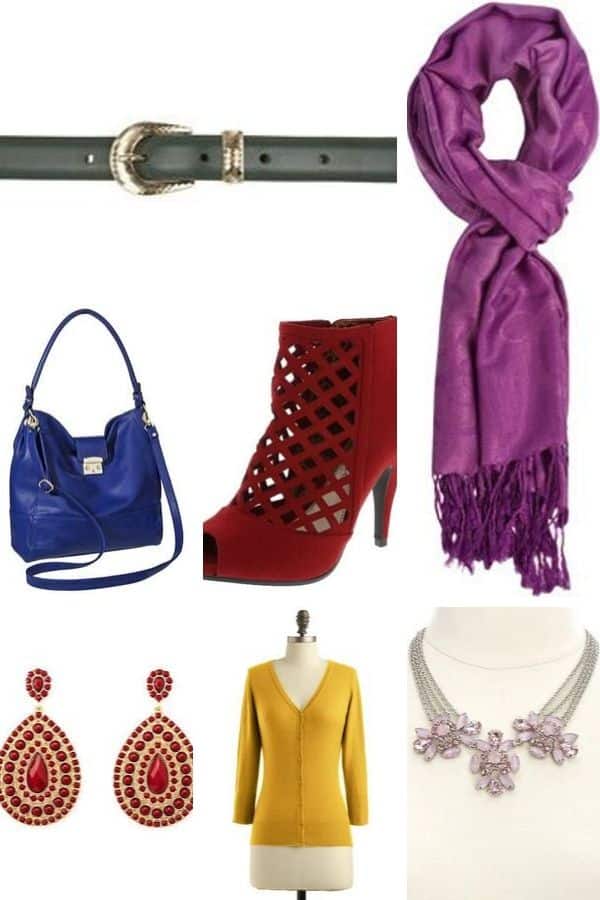 2014 was the year of Radiant Orchid, so of course that dreamy hue was the headliner for Pantone's top colors for the fall. Do we normally think of orchid for fall? Um, not really, which is why we love it so much—and it's not the only departure from those ho-hum, totally expected fall tones.
Think Mauve Mist, Bright Cobalt and Sangria—colors that definitely don't match fall foliage. We say stand out, and apparently Pantone does too. For traditionalists, there are the slightly softer and more traditional colors Aurora Red, Misted Yellow and Cypress Green.
Fall 2013 Color Trends


Fall 2013 Pantone color trends range from Turbulence, a slate gray, to Koi, a rich orange. This palette of rich, earthy hues accented by bold brights means great things for fall fashion.
Fall 2012 Color Trends
French Roast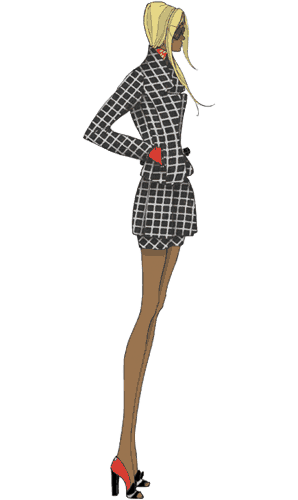 This rich brown is the perfect way to ease yourself back into what you know be a winter dotted with its share of black. Wanna know the best part? Not only will French Roast be a splendid replacement for black, it looks tres chic when worn with black! Like a good, strong hug, French roast is reliable and dependable.
Honey Gold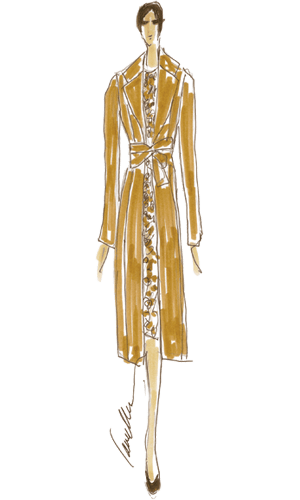 Honey Gold is soft and warm, like a late-autumn afternoon when you're glad you wore your cable-knit sweater. Unlike it's sassier cousin Lemon, Honey Gold has a certain sophistication about it. Wear it on top or bottom and pair with blues, greens or grays.
Pink Flambe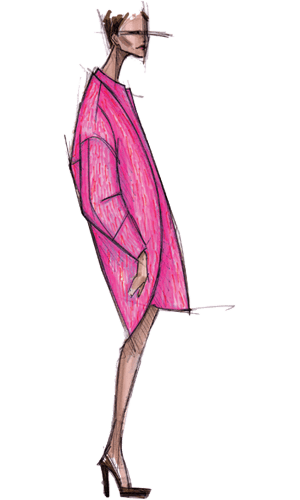 Deeper than Rose Smoke, but not as flashy as fuschia, Pink Flambe is a lovely way to maintain color in your fall wardrobe. Take it up a notch by color blocking it with Tangerine, Olympian Blue, Ultramarine Green or Bright Chartreuse. Or let it be the center of attention by wearing it with grays and browns.
Tangerine Tango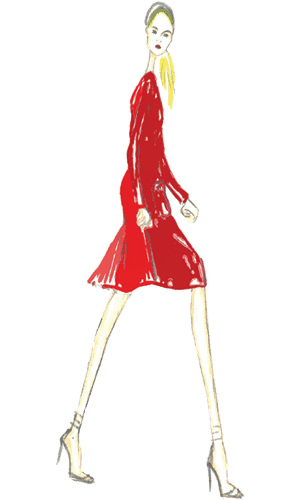 We can't say enough about Tangerine Tango! It is fun, vivacious and loud—in a good way of course. Tangerine is the best party date around and has been seen all over both the spring/summer and fall runways this year, on clothing and accessories alike. If this terrific color feels overwhelming, just take it in small doses with a bracelet here or a skinny belt there. Or, if you love tangerine as much as we do, then go for it! The spring in your step will probably last you until, well, next spring!
Ultramarine Green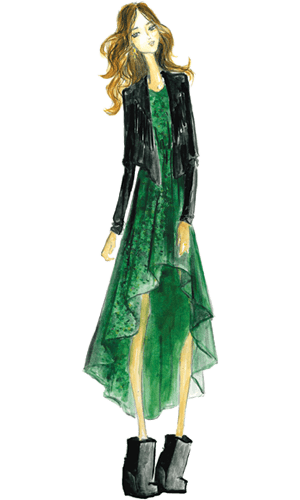 What is it about this color that makes us want to sit down and discuss Tolstoy? The logical ascension from lime, this algae color is as rich as the ocean is deep. Though we wouldn't recommend wearing it head to toe, we most certainly would suggest pairing it with neutrals like gray, beige or white. You can also try other sumptuous colors like navy or eggplant.
Bright Chartreuse

Chartruese is kind of like an unexpected crush. You never knew you liked it, and yet you may find you feel drawn to it somehow. Well, this fall will be the perfect time to see if there's any chemistry there!
Truth be told, chartreuse is not for everyone. You'll know the minute you try it on whether it's meant to be. No matter how big your crush, it's good to start slow. Wear a chartreuse tank with a neutral outfit. Or, start with a chartreuse scarf until you're ready to make a bigger commitment.
You know what they say about colors? There's plenty of 'em in the rainbow! And if you and chartreuse are not soulmates then perhaps an Olympian is what you need.
Olympian Blue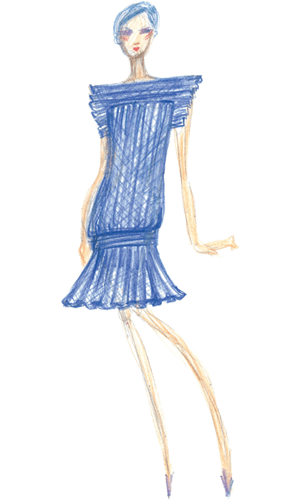 Unlike chartreuse, Olympian Blue complements just about everyone. It's the kind of blue you'd want to bring home to meet the parents. Super easy to integrate into your existing wardrobe, this blue is cheerful, friendly and outgoing without being overbearing. Wear it with other bright colors—a chartreuse scarf perhaps?—or pair with black or white.
Titanium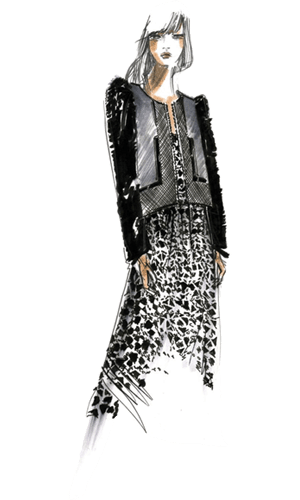 Despite its strong sounding name, Titanuim is actually a wonderfully soft neutral. It can be the backdrop for a veritable fruit bowl of bright colors like raspberry, lime or lemon. Or, wear it tonally with other grays for a super elegant look and a whole lot of je ne sais quoi!
Rhapsody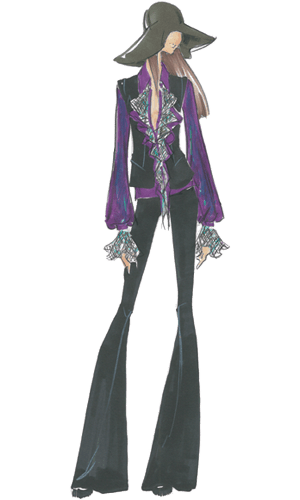 Like its name, this color is has an ethereal quality that evokes movement. It's like you can almost see the swish of the hem of a long sheer skirt made out of this charmingly soft lilac. What lovely and romantic color for fall. When we are so accustomed to autumnal hues like reds, browns and oranges, this lovely lilac is a fresh twist on the season.
Wear it with bright colors like tangerine or go romantic by pairing it with grays like Titanium or soft creams and beiges.
Rose Smoke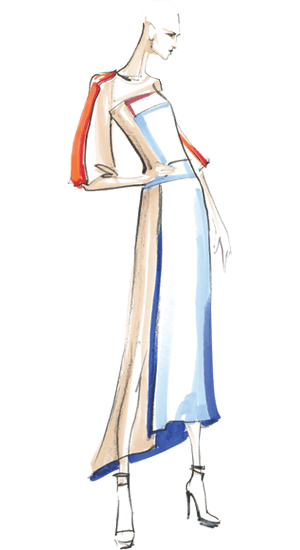 This baby pink is a splendid alternative to white. It is soft and sweet and will never ever break your heart. It will also look fantastic with a bevy blues, a garden of greens and, yep you guessed it, tangerine!
We love all these fall colors in different ways and for different reasons. And while we like a great love story as much as anyone, we think we'll be keeping our (color) options open. A good love may be hard to find, but a good color? Well, we can find lots of those—right in our very own closets.
This post was featured on Links à la Mode fashion roundup by Independent Fashion Bloggers.
More fashion articles:
SPONSOR: Amazon's Shopbop, Reformation, Nili Lotan Clothing, Steven Shoes, Moose Knuckles, Alix of Bohemia, Gu_De, Shearling Jackets, Booties, Amped-Up Earrings, Men's Barbour