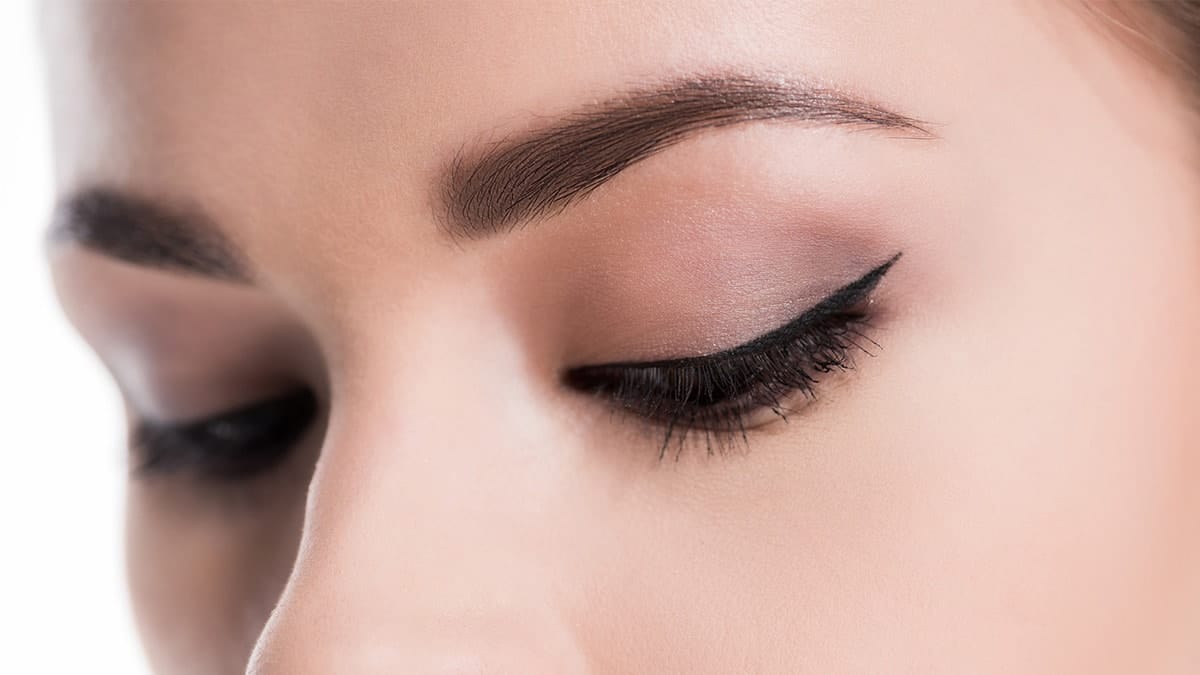 Want to wear a natural makeup look? For most of us, that means perfecting our eyebrow shape, how we maintain our eyebrows, and how we apply eyebrow makeup. Said another way, eyebrows aren't a facial afterthought — they're actually one of your most prominent facial features.
So we asked brow expert Joey Healy to share some of his very best eyebrow tips. Joey Healy is an eyebrow guru based in New York City, who received his aesthetician's license from the Aveda Institute and now runs his own successful business.
Expert Eyebrow Tips: Maintenance
1. Learn how to tweeze pain-free
You might be put off by the prospect of grooming your brows for fear of the pain. Totally understandable. We've all shared the pain of waxing, either at the salon or by watching The 40 Year-Old Virgin.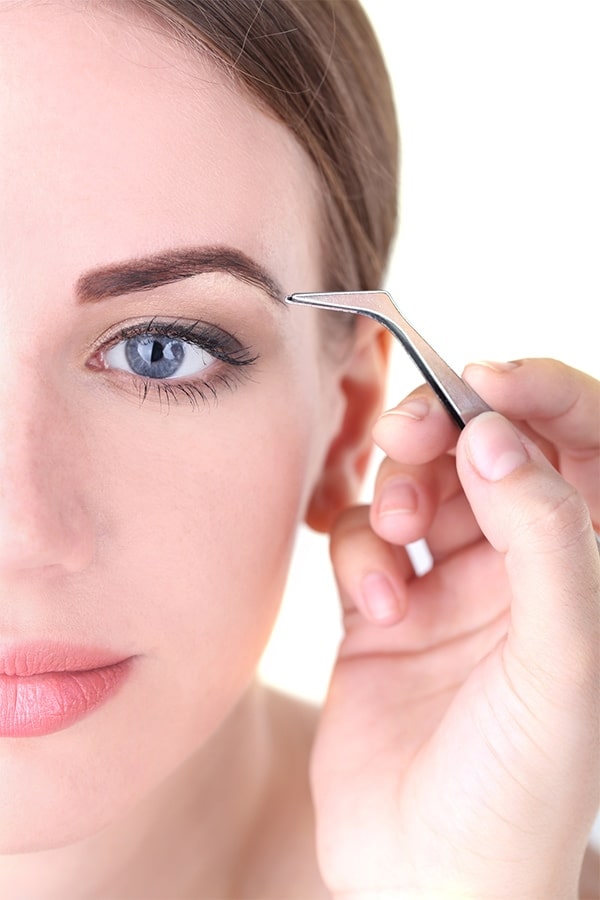 I have sensitive skin that has reacted poorly to waxing in the past. So I get feeling timid about eyebrow shaping. Here's where the expert advice comes in. Healy recommends using only tweezers if you have sensitive skin, because (if you do it right) the tweezers never touch your skin. To tweeze without pain, Healy says:
Hold the skin taut and make quick, confident pulls in the direction of hair growth. You can also apply counter-pressure to the skin post-pluck by immediately applying light pressure with your finger on the area.

Joey Healy, brow expert
And, as another eyebrow tip, avoid getting your eyebrows plucked just before your menstrual cycle since your skin is more sensitive at that time.
2. Ask a pro to help
It takes four weeks for your eyebrow hair to reach the surface after a grooming. That means you only need to have your brows professionally done once a month — read that to mean you can hire a professional without breaking the bank.
3. Take a picture after every eyebrow grooming
Healy advises you take a picture after each eyebrow session so you have a reference point. That can help you determine the right e so you could schedule an appointment with a pro like Mr. Healy once every four weeks. Mr. Healy also suggests that you take pictures after getting your eyebrows groomed so you have a reference point.
4. Invest in good, slanted tweezers
Invest in a pair of good slanted tweezers and attempt to keep the design lines clean by lightly removing new growth once a week. If you are vigilant, you can go a very long time before you're calling a pro back in!

Joey Healy, brow expert
5. Avoid chemicals or rubbing
Try to avoid chemicals or rubbing your eyebrows if you are stressed. Both of these things can cause your eyebrows to fall out.
It is a myth, though, that over-plucking causes your eyebrows not to grow back. As long as you are a young woman with normal health, over-plucking is not a beauty emergency.
6. Determine shape by your nose bone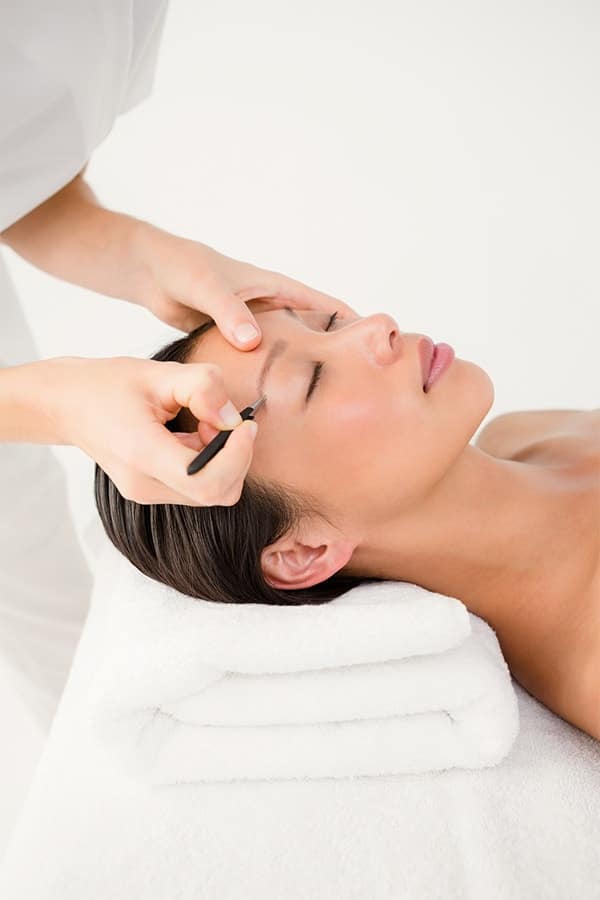 Eyebrow shape is determined by bone structure, not cartilage, so find the best starting point by holding a pencil vertically up to either side of your nose bone. At this point, the brows should begin in a clean, squared off manner, ideally at a 90 degree angle.

Joey Healy, brow expert
Expert Eyebrow Tips: Makeup
1. Groom
Tweeze strays and trim the length with scissors before you apply your brow pencil. Tread lightly though. It's better to leave too much than to take too much away.
2. Clean
Remove yesterday's makeup before adding on today's. It'll keep your skin healthy and less prone to breakouts.
3. Choose the right color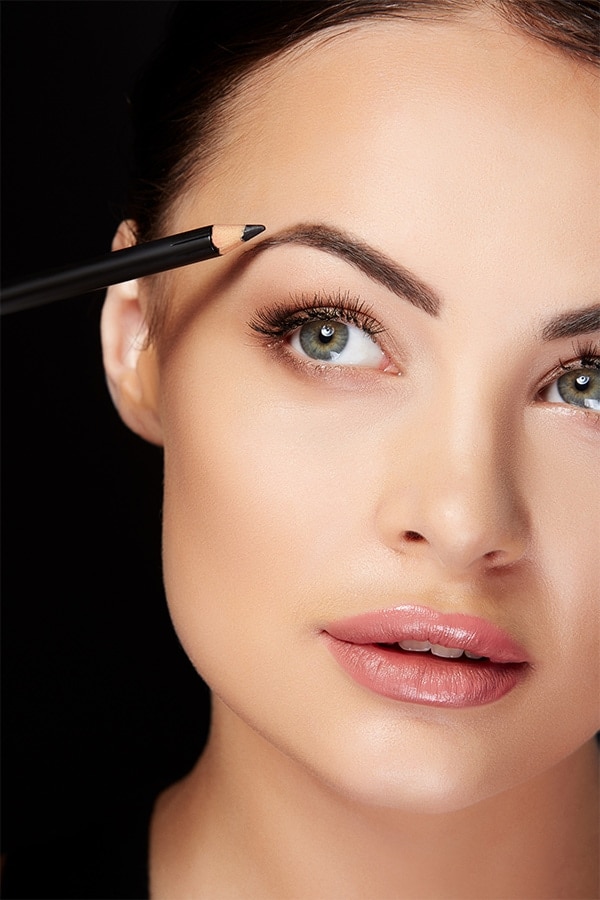 You might go a shade lighter or a shade darker to create the right look. But don't stray too far from your natural color. Nothing looks stranger than fake eyebrows.
4. Use gentle strokes
Apply your eyebrow pencil from the inside out, using gentle strokes at an angle. It has to be quick, angled applications or else you risk looking like a cartoon. Remember you can always go back and apply more color. But if you apply too much, you have to remove it all and start over.
5. Don't neglect your pencil
Keep your brow pencil nice and sharp to get the best look.