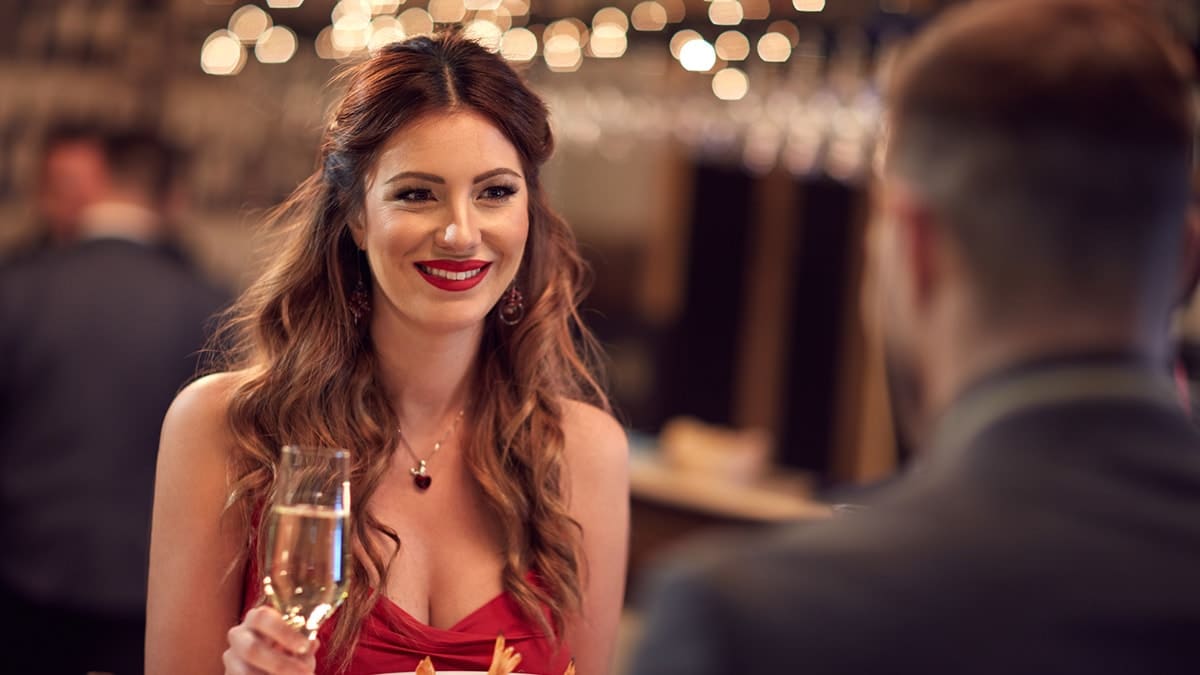 This post may contain affiliate links, which means I earn a small commission if you click and buy something (at no cost to you). See our privacy policy.
You've got places to go, people to see…and absolutely no idea how to do your makeup for a big night out. Whether you're headed out for New Year's Eve or meeting up with friends to start 2020 off right, it's a good time to brush up on your beauty know-how so you can achieve the easy makeup look of your dreams. Use these five steps to bring your ultimate night-out look to life.
Easy Makeup Look in 5 Steps
1. Get glowing
What sets your day and night looks apart are two key factors: glow and color. The evening hours give you the perfect excuse to wear a product with a dewy finish for a more lustrous appearance — think something that's more glamorous than what you'd want to wear to the office.
One to try: Glossier Niteshine, available in four different hues that you can wear solo or mixed with foundation.
2. Smoke up those eyes
Time to smoke those eyes to perfection! It's often the most daunting part of the night-out look, especially if you're not accustomed to wearing dark colors or eye makeup at all. As a relative novice, you can ease into this look by giving it a festive, NYE-worthy makeover. Swap out the usual blacks and grays for dark browns and golds — a little less dramatic, but more approachable and a little easier to pull off when you're just getting your footing in the makeup world.
Prime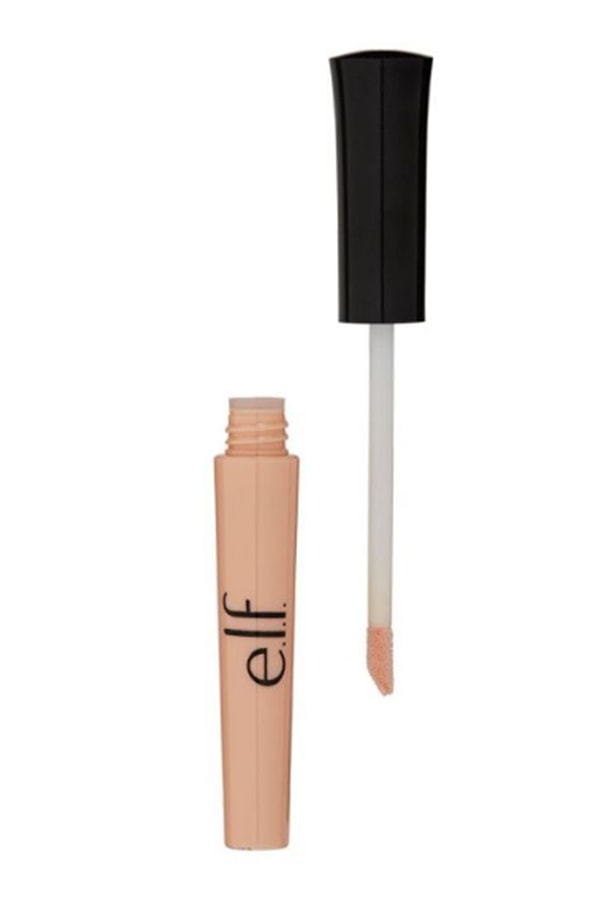 Begin by priming your lids to lock down your color. e.l.f. Shadow Lock Eyelid Primer is one of the cheapest finds around — and it actually works.
Shadow
Next, pack on the gold eye shadow of your choice. The ColourPop Super Shock Shadow collection includes a variety of options depending on your skin tone — try Amaze (a peach-infused gold) or Moonwalk (gold with a touch of yellow-green).
Liner
Glide on a smooth eyeliner in a creamy formula that won't skip or bump along your lids. Try Burt's Bees Nourishing Eyeliner in Warm Brown. Apply this along the top and bottom lash, then use a flat brush to smudge the bottom line out. This contributes to that coveted smoky finish!
3. Add some flushed tones
A little flush on your cheeks is essential, especially if you expect to take plenty of pictures throughout the night. A warm glow will bring your complexion to life and balance out the dewy finish to give you a radiant, healthy look.
Many stains settle into the skin quickly, so opt for a product that you can blend easily, like Revlon Photoready Insta-Blush Stick. Add just a couple of dots to your cheekbones, then blend carefully to leave behind a natural flush.
4. Embolden those lips
Finish with a vibrant kiss of color on your lips. If you're feeling brave, step out in a show-stopping red — there's no better opportunity to rock a color that you've always dreamed of wearing! MAC Cosmetics Lustre Lipstick in Cockney is a fan favorite for its sheer, buildable finish.
5. Finish with a spritz
You aren't quite done yet! To ensure that your look stays locked down all night long, finish with a spritz of a setting spray from NYX Cosmetics. Available in a variety of finishes, including matte, radiant, and dewy, this product helps your makeup stay put while you dance, mingle, and party the night away.