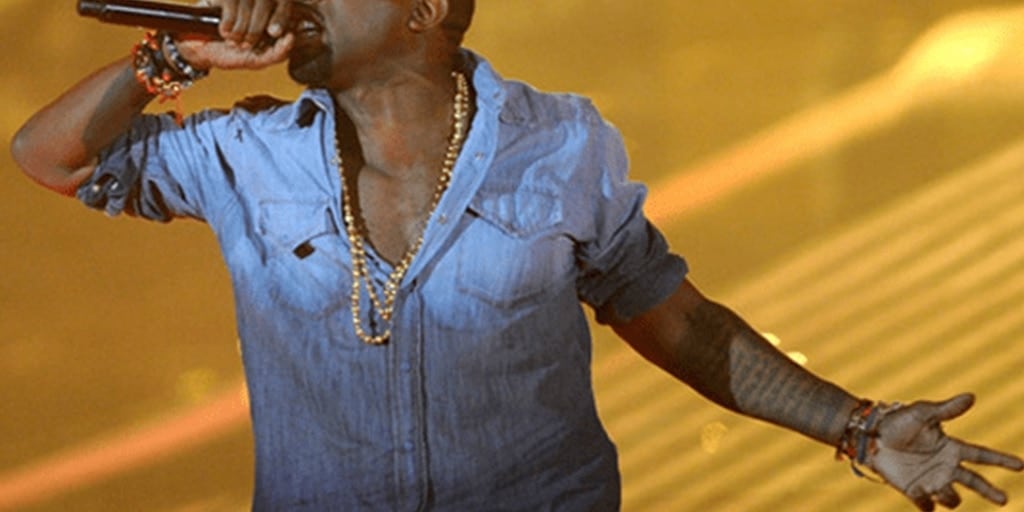 It's not every day we take a fashion cue from Kanye West. But once upon a time, the rapper wowed us when he hit the stage at the MTV Video Music Awards in a downright chic denim ombre shirt.
Bring Back the Denim Ombre Shirt
Kanye's choice of top is wrinkled and rugged — and artfully paired with an equally rough pair of jeans. I see you raising that eyebrow. And I get that this line of talk may be testing your faith in The Budget Fashionista. Because yes, we are suggesting the return of a Kanye West look from years ago.
It's just that the styling possibilities of an ombre denim top are practically endless. And that is music to a budget fashionista's ears.
No matter your style — sporty, polished, or classic — you can easily work this piece into your wardrobe. Throw it on and leave it open over a sleek dress in lieu of a cardigan, or tuck it into a mini A-line skirt for a fun take on preppy fashion. You can even layer a blazer on top and add a pair of black trousers and heels to take things in a more posh direction.
DIY Denim Ombre Shirt
Supplies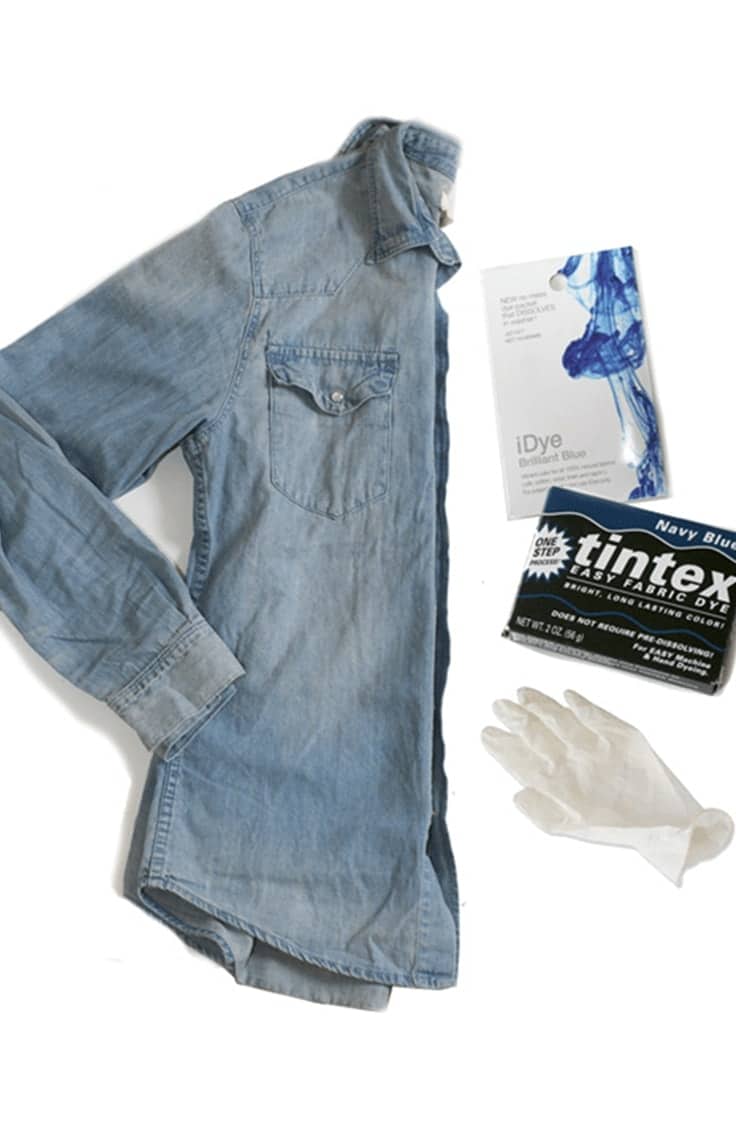 If you fancy yourself a bit of a DIYer, try your hand at creating your own ombre denim shirt. You'll need:
a pale denim button-down shirt
a package of blue dye a shade darker than the shirt
a pack of navy dye
a plastic bucket and a pair of plastic gloves
Dip and Soak
Fill up the bucket with water and dissolve the lighter of the blue dyes inside.
Place half of the denim shirt inside, taking care to dip an exact half so that there aren't any odd lines.
Allow it to soak for at least 10 minutes.
Then rinse out the dye and allow the shirt to dry. Check out the color to make sure you're satisfied; if not, dye the same half once again until you achieve the shade you prefer.
The Half-Dip
Next, dissolve the navy dye in a bucket of water. Dip only half of the already dyed section into this color, allowing it to soak for about 10 minutes. Then remove and allow it to dry.
When done, it should resemble Kanye's masterpiece.
Shop Denim Ombre Shirts
Of course, we aren't all fashion designers — and that's totally fine, because you can also just buy a denim ombre top. And a little shopping uncovers styles that will be useful and welcome additions to your wardrobe.
Feast your eyes on a few of our favorite ombre denim tops.
This breezy top is a great choice for a balmy spring evening or a hot summer day. Buy now, wear later!
Try this slightly different take on the look, which incorporates a darker hue on top and a hem that's practically white.
Capitalize on western wear with this cute take on ombre denim. Pair it with white jeans for a flawless look from head to toe.