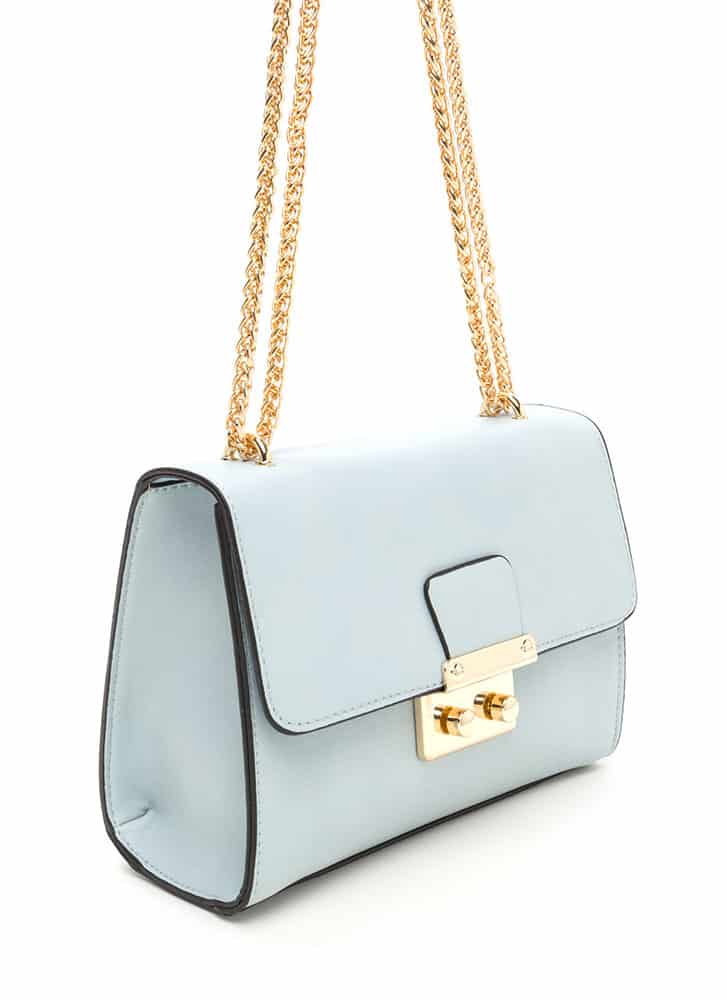 Editor's note: This post was originally about Baghaus.com and its designer-inspired collection of handbags. Sadly, Baghaus.com is no more. So, it's 2017 now and we've rewritten this post to include other online stores that carry high-style purses with low-brow prices.
Knock-off Versus Designer Inspired
What's the difference? The designer inspired version is a copycat bag that doesn't pretend to be an original. It's like you wearing a Marilyn Monroe costume on Halloween. You look like her, but everyone knows you're not actually Marilyn.
The knock-off is the bag that's intended to come off like real thing. Remember when a Bradley Cooper lookalike crashed the Sundance Film Festival? That guy was a knock-off, because he intended to fool people into thinking he actually was The Real Bradley Cooper.
Most of us would rather not deal with the ethical issues of purchasing a clear knock-off. But an inspired piece, well, that just seems a little less icky.
Where to Buy
So where can you buy "inspired" versions of your favorite handbags? Probably the same places you already shop for affordable, trendy clothes. Offline, try:
Target
Forever 21
Charlotte Russe
H&M
Online, take a look at GoJane and eBay.
Replica Bags: the Weird Middle Ground
If you're still not happy with your options, there's one more option. The replica bag is sold as a fake, but looks close enough to pass off as the real deal. I'll let you decide how you feel about that. I've not shopped at either of the following retailers, so shop at your own risk. But if you must, here's where you can find those purses:
PurseValley carries replicas of the most recognizable designer names, including Prada, Valentino, Chloe and Balenciaga.
AAA Handbags has another impressive list of designers such as Cartier, Fendi and the like.
Where do you fall on this issue? Are you crossing the line with an inspired bag or no?