This post may contain affiliate links. See our privacy policy.
Jeans. We all have our favorite pair of denims. You might be a J.Crew girl or New York and Co. fanatic, and it's all good. But the thing is, you may not know what you're missing. I sure didn't — until the nice people at Dearborn Denim reached out and asked if I'd check out their jeans. Now those Dearborns are my go-to choice for denim.
You know I'm a budget-conscious shopper, and it takes a lot for me to develop loyalty to a specific brand (you know, because a sale usually trumps loyalty). I wanted to know more about why Dearborn Denim jeans are unlike other jeans I've worn, so I asked owner and founder Rob McMillan if I could pick his brain on what they're doing right at Dearborn. Read on for the inside scoop.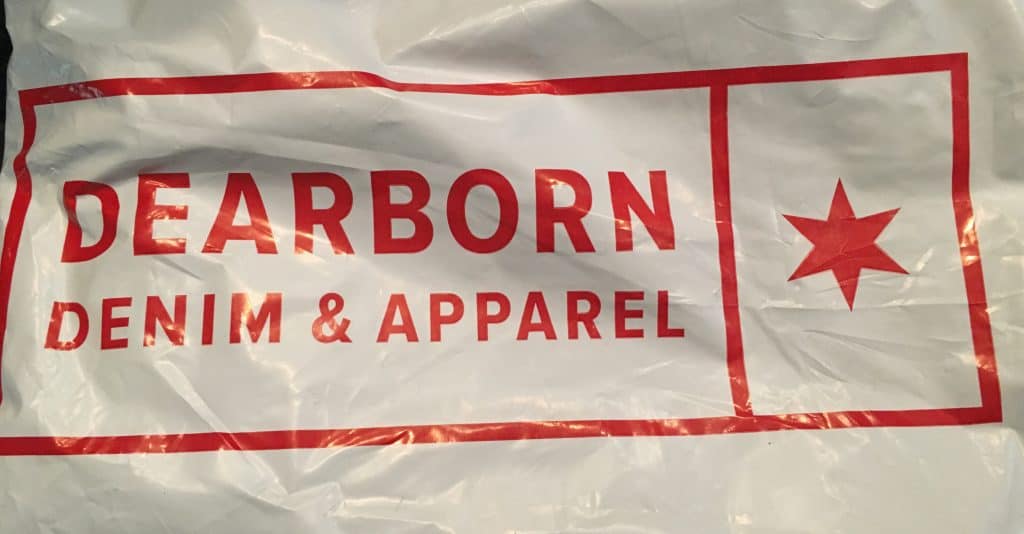 What did you do before you got into the jeans business?
I was a bond trader, here in Chicago.
What motivated you to start this company?
About two years ago, my wife, Katy, was tired of buying expensive jeans that started sagging by lunch time and become totally unwearable after a couple washes. We wondered why that was happening. It turns out that the materials the denim are made from matter a lot, so we tested a bunch of denim samples, then had a sample pair of jeans made for her. They were awesome, and she still wears them over a year later. We realized that other people want the same quality from their jeans, and so Dearborn Denim was born.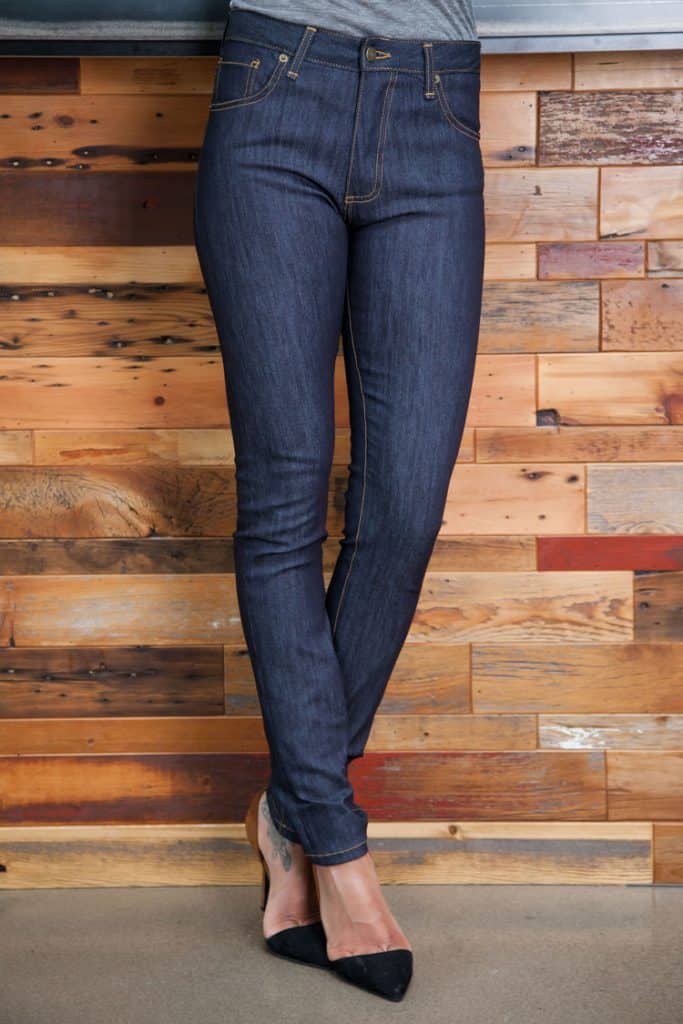 What's the
Dearborn

Denim Story?

The Dearborn Denim Story is about doing things the right way rather than the easy way. When we decided to do this it was like, we can do this how everyone else does it; do the designs, build a brand, focus on marketing, but outsource the manufacturing; or we could do it the right way and do the manufacturing ourselves and focus on a quality product.

If we did it how everyone else does it, our brand probably would have been out there a year ago. We wouldn't have had to find funding, wouldn't have had to learn how to run a factory, or figure out what machines to get, build the factory from the ground up, find the best sewers in the city, etc. But I do know that we wouldn't have ended up with what we have now. I often think about something a teacher of mine who once said, 'if you always do the easy thing, you'll just be like everyone else."

We aren't like everyone else.
What makes
Dearborn

Denim different?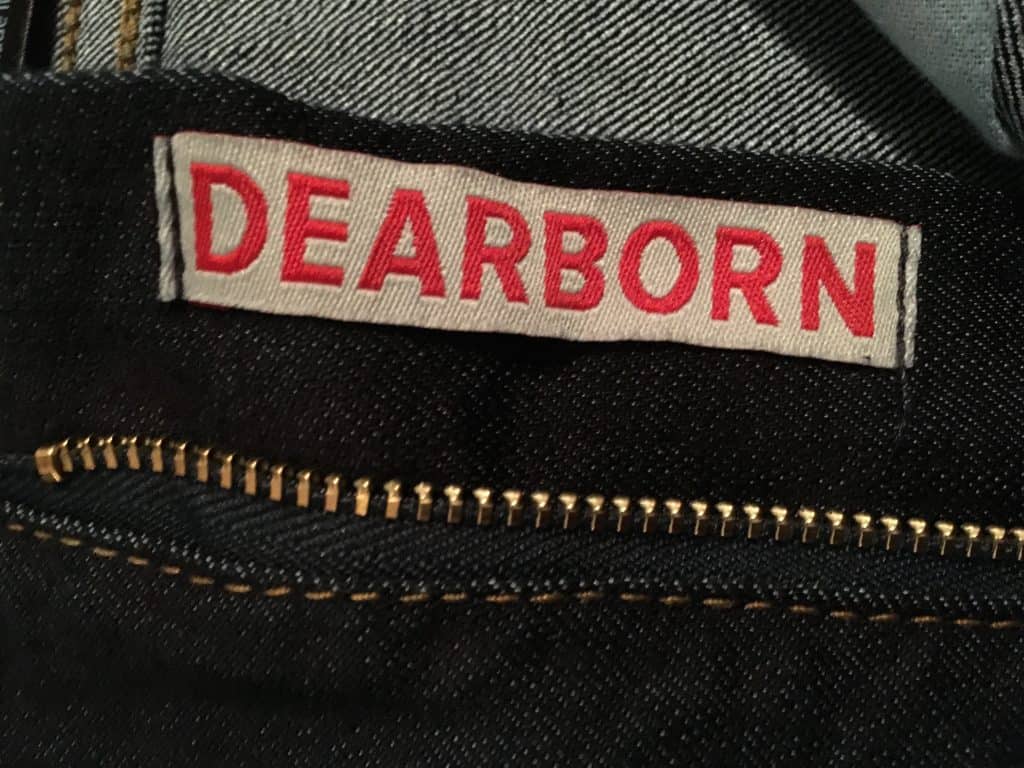 There are a couple things. First, we spent a hell of a lot of time testing the materials we were going to use. Katy and I went through a couple hundred denim samples before we found one that had the right amount of stretch, but wouldn't lose that stretch with extended wear and multiple washes. Now that I know more about the industry, that isn't something most other brands do. We wanted to make jeans that Katy and others would love, not jeans that would be most profitable for us.
The fact that we do our own manufacturing also sets us apart. Right now only 2% of the clothing sold in the USA is actually made here. I personally prefer made in America goods, but I don't think people should buy things just because they are made in America. We wanted to make the best pair of jeans we could, and running your own manufacturing ensures that every step of the process has the same goal.
How would you describe the design personality of
Dearborn

Denim?

Functional elegance. People wear jeans to work, to go out, or just around the house. We wanted our jeans to be suitable for all occasions, and Katy and I think they are.
What's the
Dearborn

Customer like?

I think Katy has a better idea than I do.

KATY: I think our customers are women who are driven by the same things I am. I want something that looks great and that I can rely on. I think that the women who buy our jeans will be hard-working ladies who are tired of constantly having to buy junk all the time. We want our dollar to go further and to look good at the same time.
What's in the future for Dearborn Denim?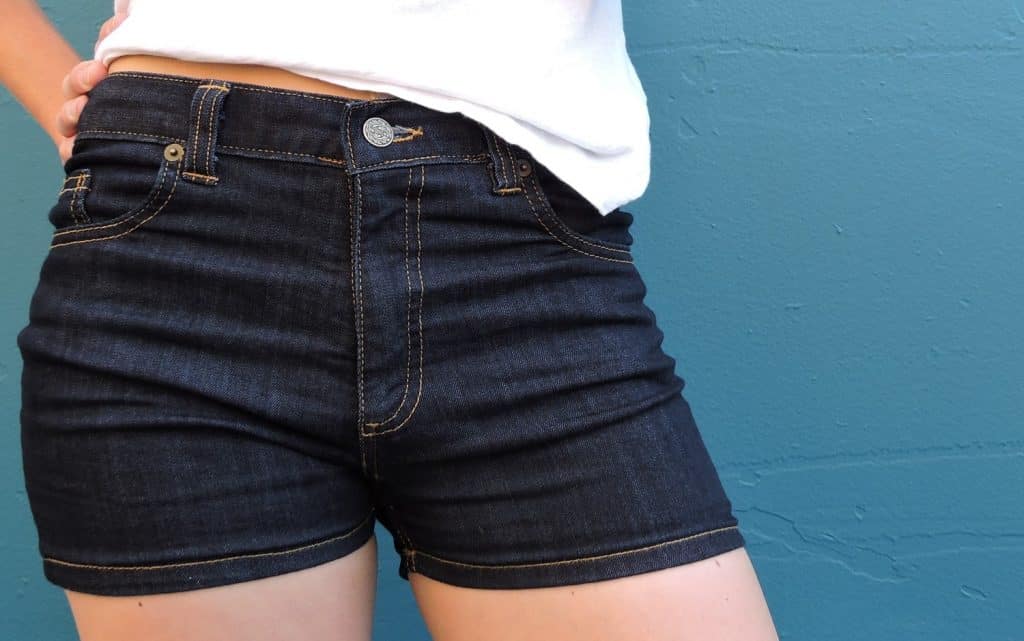 We've just released the High Rise Short Shorts to complement The High Rise Skinny for the summer. A more relaxed short with a longer inseam is in the works and we hope to release it by mid-July, along with our Relaxed Slender Style, which is a modified boyfriend jean. After that we will be expanding sizing and styles as fast as we can. Our goal is to release a new style every few months until we have all our basics covered. After that we will get our wash going for some lighter denims. We have a lot more to do!
So, pardon my pitch, but check us out online and join the mailing list! That is where we release first!
The High Rise Skinny retails for $70 and the High Rise Short Shorts are $35.
Learn more at DearbornDenim.us.