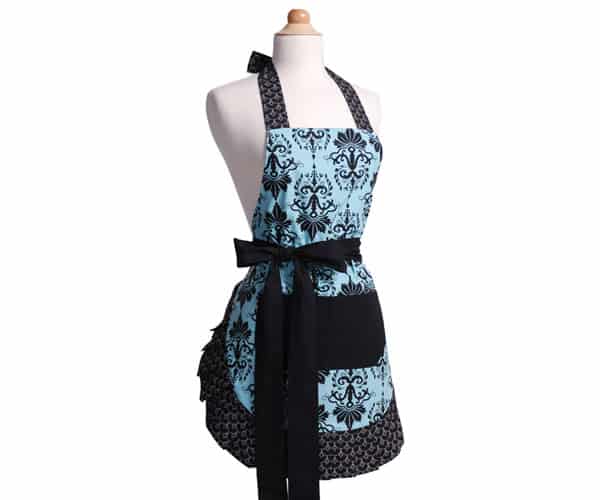 New sweater? Great! Olive oil smudges on it? Not so great. The fix to keeping stylish outfits stylish while whipping something up in the kitchen? Awesome aprons, of course! Whether we're hosting a ladies' night in or getting all Rachael Ray for a mega bash, stylish aprons can be just the thing to protect our outfits and keep us looking amazing in the process.
Forget shapeless cuts or blah colors. We're talking about aprons that look so stinkin' adorable they could practically stand alone. Not only do they keep the cream off our cropped sweater, but they can make us look saucy (pardon the pun) to as cute as pie (ditto).
Personally, after losing a ton of weight years ago, I'm all about spending time in the kitchen making healthy recipes (shout out to my Facebook page, Flabby Road, where I where I blog about health topics and post recipes without getting all preachy). So, you better believe I'm sporting my apron when I really get into it. I think all my clothes would be infused with coconut oil if I didn't wear an apron!
Sizzle in Stylish Aprons
Here are a few stylish aprons that are perfect for everything from making a DIY skin moisturizer to coming up with our own Chopped challenges. Trust me, they're beyond cute.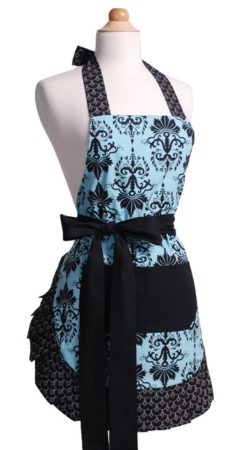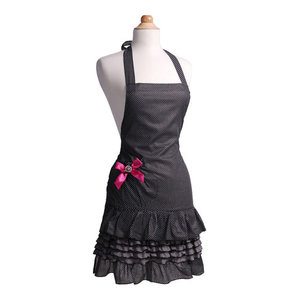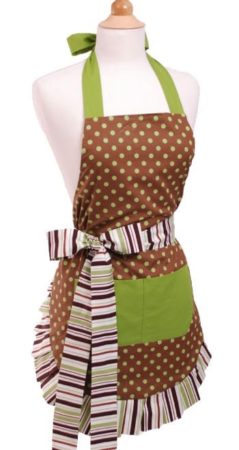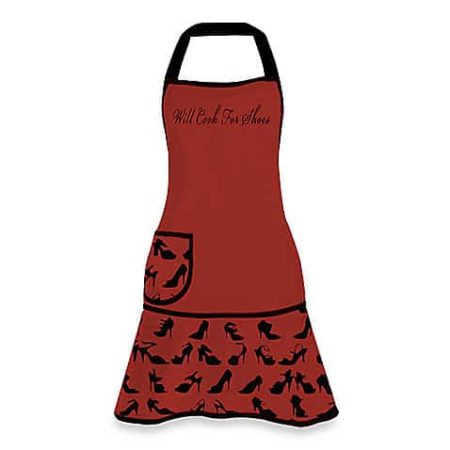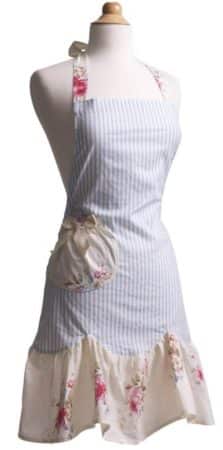 If you're into cooking or hosting get-togethers, tell me what you think of aprons. What ones here are your favorites?