Custom-made clothing is not just for the rich and famous anymore. Nearly anyone with a decent clothing budget and an eye for fashion can custom create their own shirts, jackets, pants, dresses, and other articles of clothing. No more struggling to squeeze your thighs into those standard size 6 jeans. Here's the rundown on custom clothing, how the process works, and how much it really costs to custom tailor your own wardrobe.
Made-to-Order Fashion
So how exactly can you custom create your own clothing? It ultimately comes down to where you do it. The Internet offers a plethora of customized clothing opportunities, each with their own distinct design rules.

Bow & Drape is just one popular site that helps fashionistas create modern attire that is personalized to the wearer. The site features a comprehensive Community Gallery where users can see trending ideas to get their creative juices flowing. In the Create Your Own studio, users can then customize classic sweatshirts, pouches, totes, beanies, crew neck tees, hoodies, and even pet-size sweatshirts for your fashionable pooch.

Haven't yet narrowed down your personalized look? At eShakti, you can leave the design idea process to the professionals. This website has a wide selection of trendy designer fashion dresses and tops to choose from. Once you find a style you like, you can then alter the clothing so that it fits your size and design preferences perfectly. At eShakti, you can change nearly anything you dislike about an article of clothing, from the neckline to the length of the sleeves.

Custom clothing is quickly become a luxury trend that is attracting men and women of all ages. With a made-to-order garment, you can assure that it fits like a glove, hugging every curve in just the right way.
Benefits of Custom Attire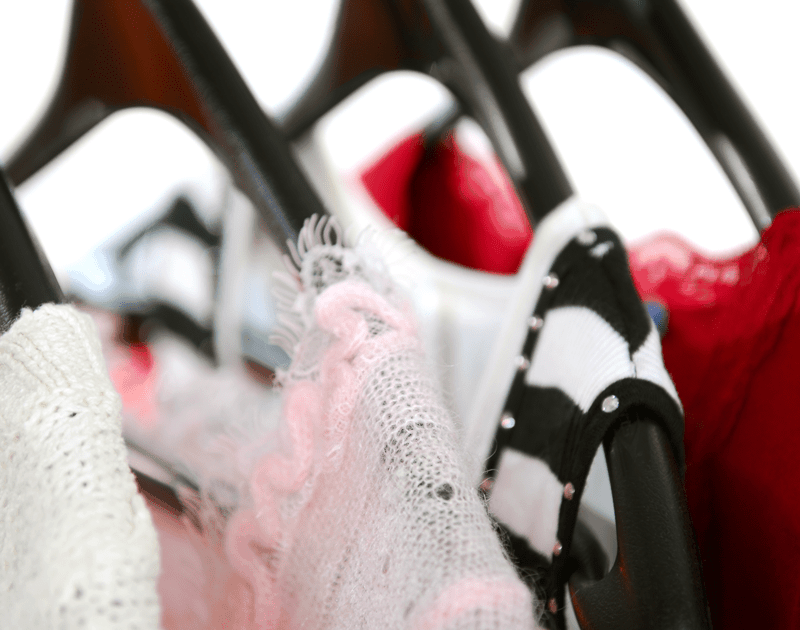 Most people have never had the opportunity to sport a piece of custom-made clothing. However, investing on a made-to-order garment can provide plenty of rewards. The truth is that no two body types are the same, and therefore no article of clothing will ever fit two people in the same way.
Custom clothing provides a lot of flexibility. Not only is a made-to-order garment designed to fit your style preferences and exact specifications, it is also custom tailored to your specific body measurements, ensuring a perfect fit. While this may not be vital for your casual wears, it can make a dramatic difference when you're trying to dress in a professional fashion.

Custom-made clothing is generally more expensive than your basic off-the-rack garb, but not all companies charge and arm and a leg for quality custom clothing. Some sites allow you to customize standard cotton t-shirts for as low as $15, hoodies for $40 to $50, and small accessories like beanies for $28. Prices range depending on the fabric, style of clothing, and amount of alternations.

Shopping for clothing in a brick and mortar store may provide you with instant gratification, but there's nothing quite like trying on a custom-made garment. The next time you're in the market for new threads, consider creating a made-to-order article of clothing to add to your distinct wardrobe.