You've probably been told this time and again–if you're short, never, ever, ever (*insert 36 more evers here*) wear cropped pants, or anything else that breaks your leg line between the knee and ankle. But the truth is, modern fashion is as much about breaking rules than following them (remember no white before Memorial Day? Pshaw!) — and seriously, Audrey Hepburn wasn't exactly an Amazon, and she put crop pants on the timeless style map, right? Right.

So, our advice is, if you love crop pants then wear them–the only caveat is that you need to wear them right (okay, so there are some rules still–we can't have style anarchy, can we?). Some things to consider before you get your crop on:
Crop Pants Tips for Short Women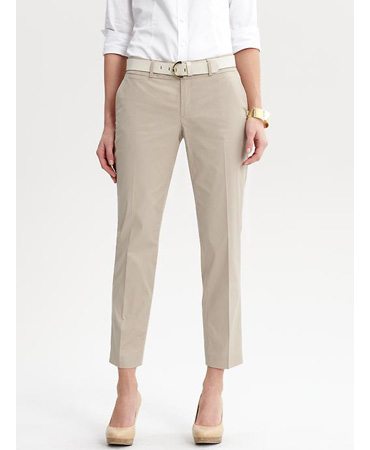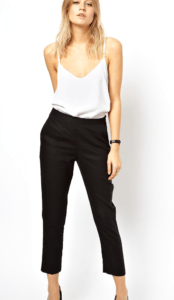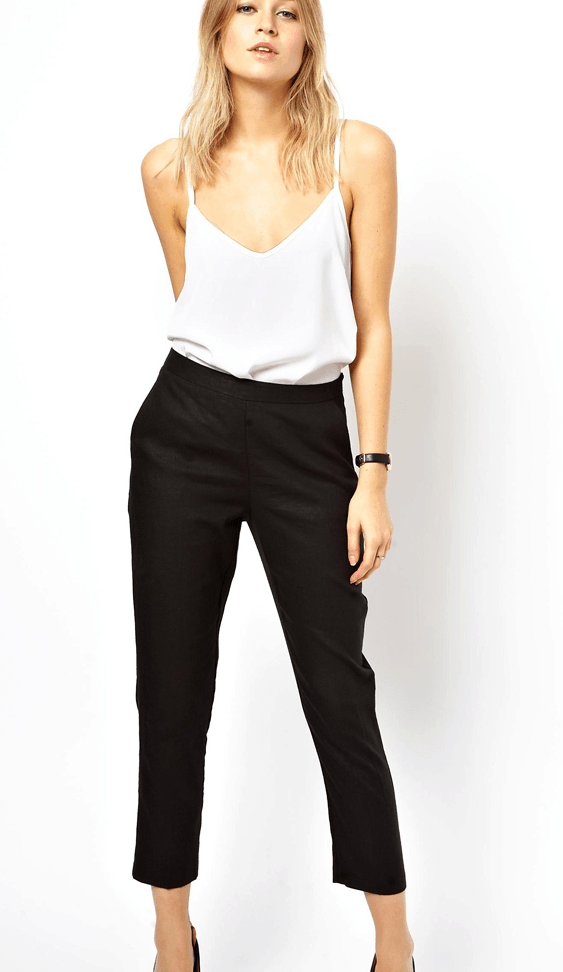 Light Colors.

Or, more accurately, colors that don't create a sharp contrast between the pant itself and your skin tone, to maintain the illusion of a long line from hip to toe. Neutrals are all good–white, khaki (like these from Gap), brown, light gray, whatever is your favorite–and try to pick a top that doesn't create an intense visual contrast (a black top with white crops, for example) if you want to keep the line from head to toe as long as possible.

Heels or Wedges.

Us short girls–or average-height girls with short legs–already know that some form of heel is our fashion bestie. With a crop pant, wearing flats (yes, a la Audrey, but she was about, oh, six inches wide) can make you look, well, stubby–so a little heel height, in the form of some super-cute wedge sandals –can go a loooooong way. Pun intended.

A Slim Cut.

A wide leg line that ends before the floor will cut your petite legs off like nothing else, so instead, select a crop pant that's more fitted, or even skinny (shall we mention Audrey Hepburn one more time for the fashion icon reference trifecta? We think we shall), like these cropped jeans from The Loft.

Tailor to Fit.
And here we're talking about length. Whether it's a capri (mid-calf) or a true crop (at the ankle) the length has to be right in order to avoid looking like you're playing dress-up from your much-taller-older-sister's closet. So if you love the pants, buy them and invest the extra 10 or 20 bucks to lop off that extra inch or two (and in a super budget pinch, a hot iron and double-sided tape will do the trick temporarily).