Pencil. Liquid. Gel. Cream. These are some of the many labels you're likely going to see now when browsing the eyeliner section at your beauty spot.
It's a little overwhelming, right? If you're anything like me, you've been using liquid or pencil eyeliner for a good dozen years or more. So, how do you know if these new types of eyeliner are worth the investment to try them out? Well, here's a little information about gel and cream liner to give you a better idea whether they would work for you. Hint: They're pretty awesome.
Cream vs. Gel Eyeliners
Cream Eyeliner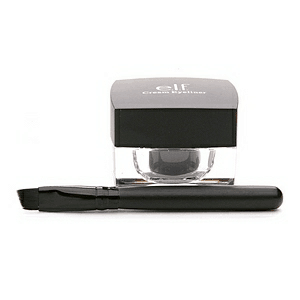 e.l.f. Cream Eyeliner, $3 from Drugstore.com
First of all, many are writing about cream (sometimes listed as "crème") and gel eyeliner interchangeably. But they are very different products. Cream eyeliner is just what it sounds like, a creamy substance often sold in a little pot or in pencil form. If you purchase it in a pot, you'll need an angled brush to apply it (hint: Some already come with a brush). Cream eyeliner is a great choice for those of you who are tired of having your eyeliner wear off throughout the day. It goes on smoothly and gives a soft appearance. This would not be my first choice for a smoky-eye look, however, as this type of liner tends to be softer and more natural-looking.
Gel Eyeliner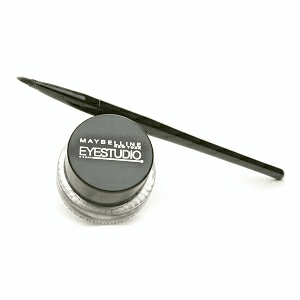 Maybelline Gel Eyeliner, $9.99 from Drugstore.com
Like cream eyeliner, gel liner is sold in a pot and needs an angled brush to apply. This is similar to liquid eyeliner, except it dries faster and lasts throughout the entire day. Full of rich color, gel eyeliner is definitely for a more-dramatic look, like a smoky eye or cat eye. Essentially, it doesn't look as natural as cream eyeliner, but you wouldn't want it to since these are for makeup looks with a bit more flair.
Verdict: If you are a beginner, try gel before trying cream, as it's easier to apply.