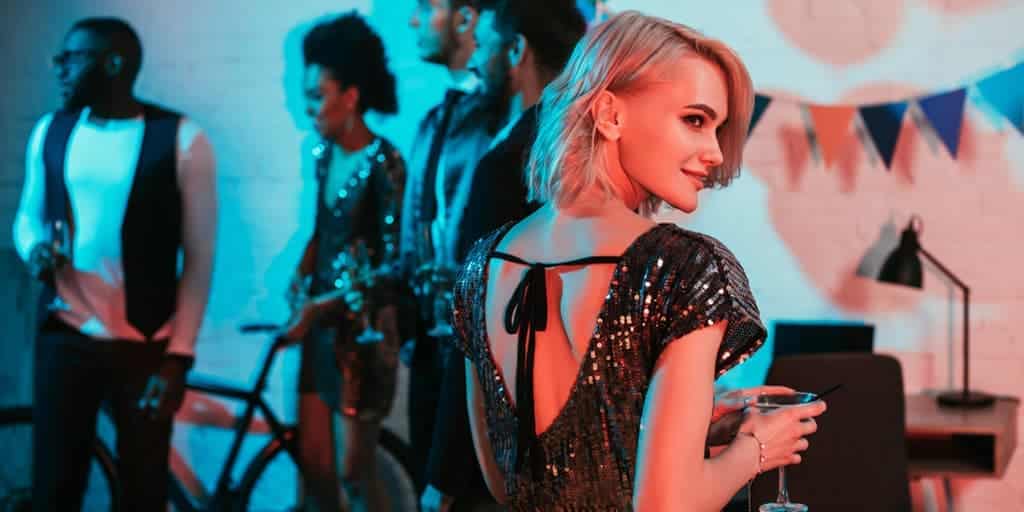 This post may contain affiliate links, which means I earn a small commission if you click and buy something (at no cost to you). See our privacy policy.
Falling in that hardly neat space between semi-formal and fancy, cocktail wear is a mystery to many aspiring fashionistas. If you have ever shown up to a bridal shower in a maxi dress or an office party in a sexy LBD, you too have felt the pain!
There's no definitive handbook on dressing for cocktail parties and similar occasions — which is a good thing – but there is a kind of unspoken code. And the code matters. Because following a dress code is a sign of respect. Dress up adequately for an event shows the host you care and that you appreciate the invitation.
And when the event is a work-related party, the stakes are even higher. Miss the style boat and you might come off as unprofessional or even stifle your upward momentum in the organization.
But hey, cheer up! You don't need to clamp down on your creative juices the next time you get invited to a cocktail party. You can (and will!) flaunt your personality and style through your clothes. Although, depending on the occasion, you may need to do it in a smart and (possibly) restrained manner.
To address this bit of grey area, here are some beautiful and inspiring cocktail wear pairings inspired by the newest fall trends from the wholesale clothing catalogs that are sure to get you excited.
Cocktail Wear Top Picks
Downton Abbey Victorian Style Dress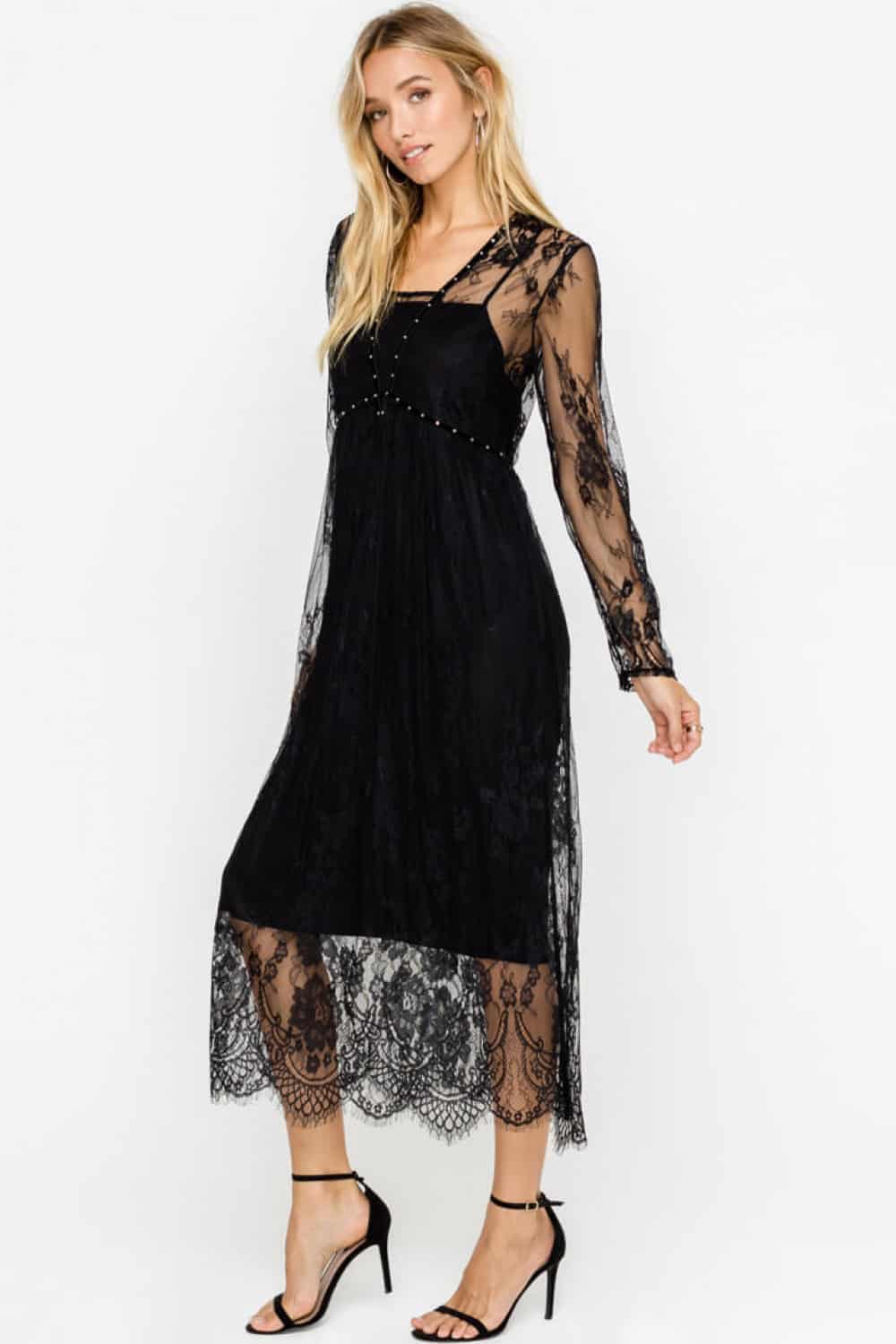 Who hasn't fallen in love with "Downton Abbey"? This fall, flaunt a Victorian style dress inspired by those drool-worthy dresses from "Downton Abbey."
This style of dress is it for an event of any kind. Channel Lady Rose in a stunning black lace dress with a gothic bent. Evoking the romanticism of that era, the lace layers features beautiful floral embroidery that keeps the dress modest yet exotic.
Pair a dress like this with a bold lip, soft curls, and strappy stilettoes (along with an exquisite masquerade mask, maybe!?) to get your charm on.
Cocktail Diva Dress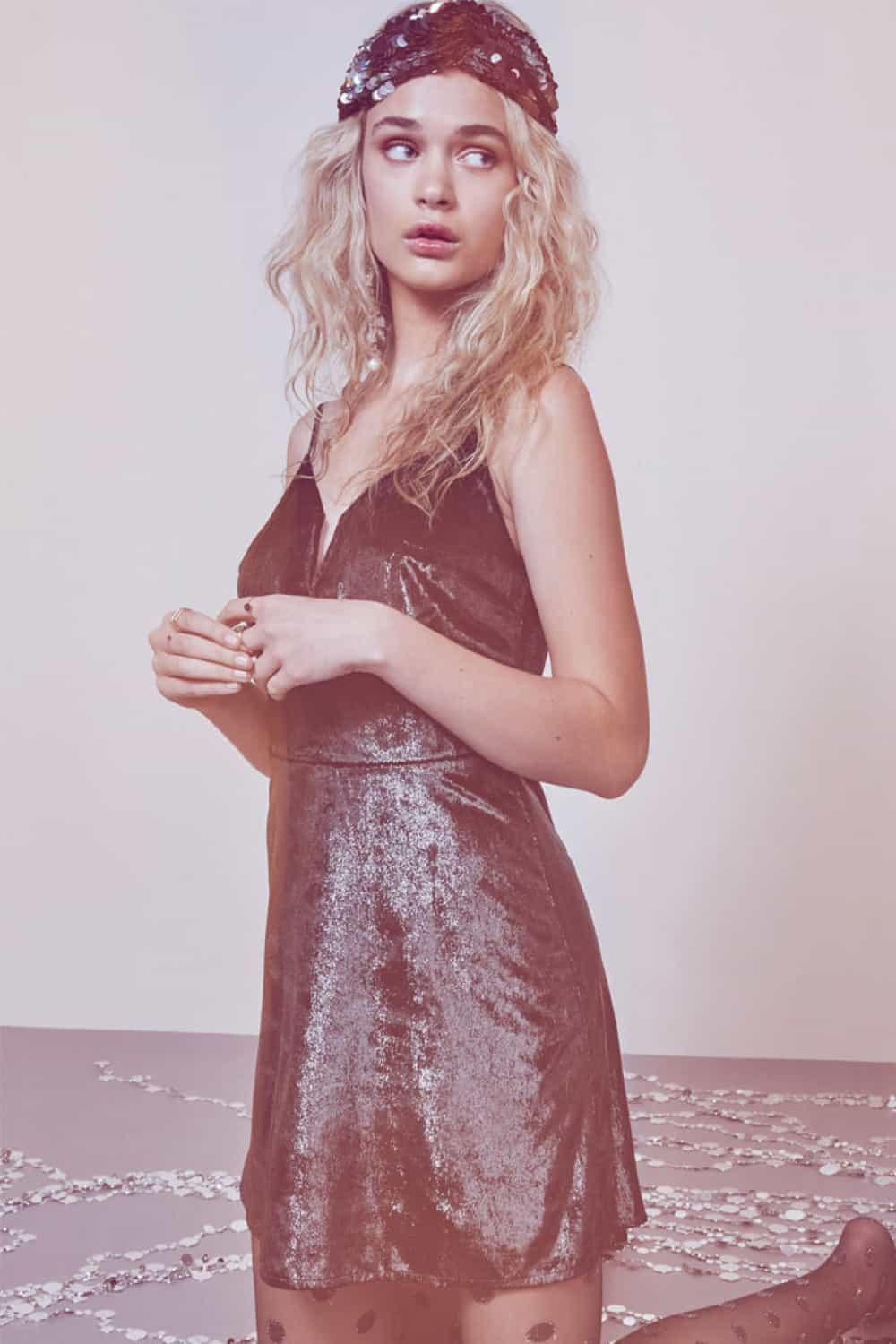 Need a piece that will impress everyone tonight? No problem! A short, slip-style leather number does the trick masterfully. Sexy and sensual, this type of cocktail dress will make you feel like a celebrity. Add a sequined headband to show your festive side.
This look is perfect for birthday parties, rooftop cocktail parties and club nights involving table service behind velvet ropes.
Glam of a Bachelorette Night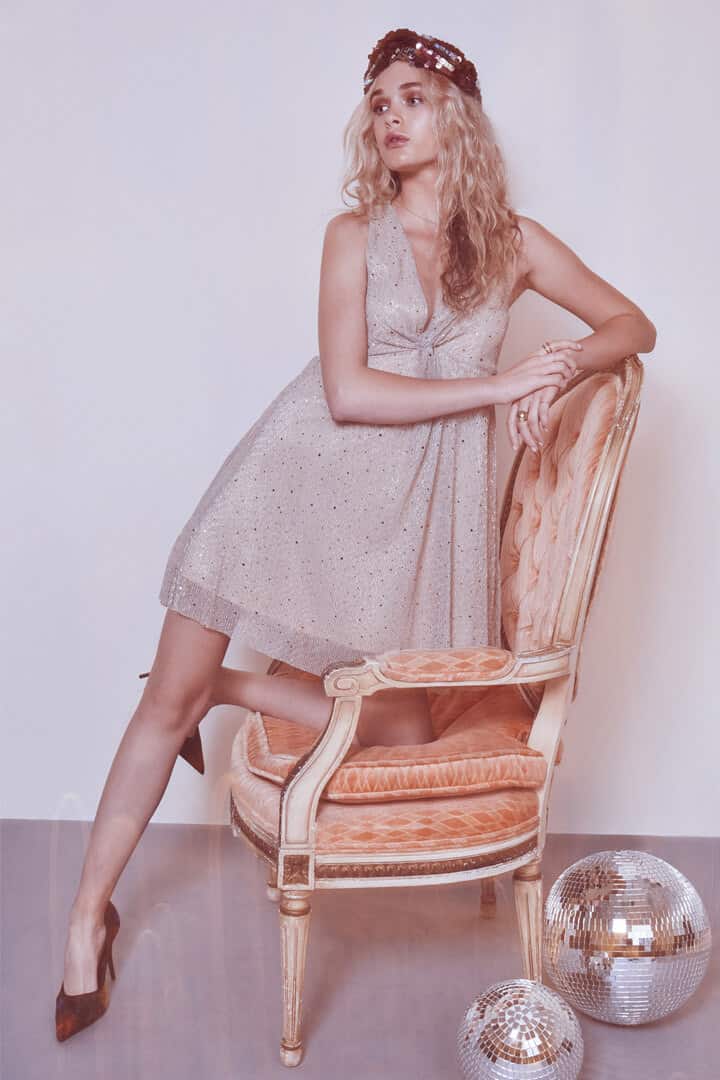 When you let your hair down during those bachelorette parties, you'll need a cocktail dress like this! Sexy and edgy, thanks to its clean design and exposed zipper, this baby makes for snazzy, glam cocktail wear. You could even up the glam factor by adding a pair of closed-toed shoes.
Sequins are on point again this year, too. A sheer, layered cocktail dress with sequin detail is a perfect choice for any girls party, and you can also wear it to the wedding!
The Minimal Choice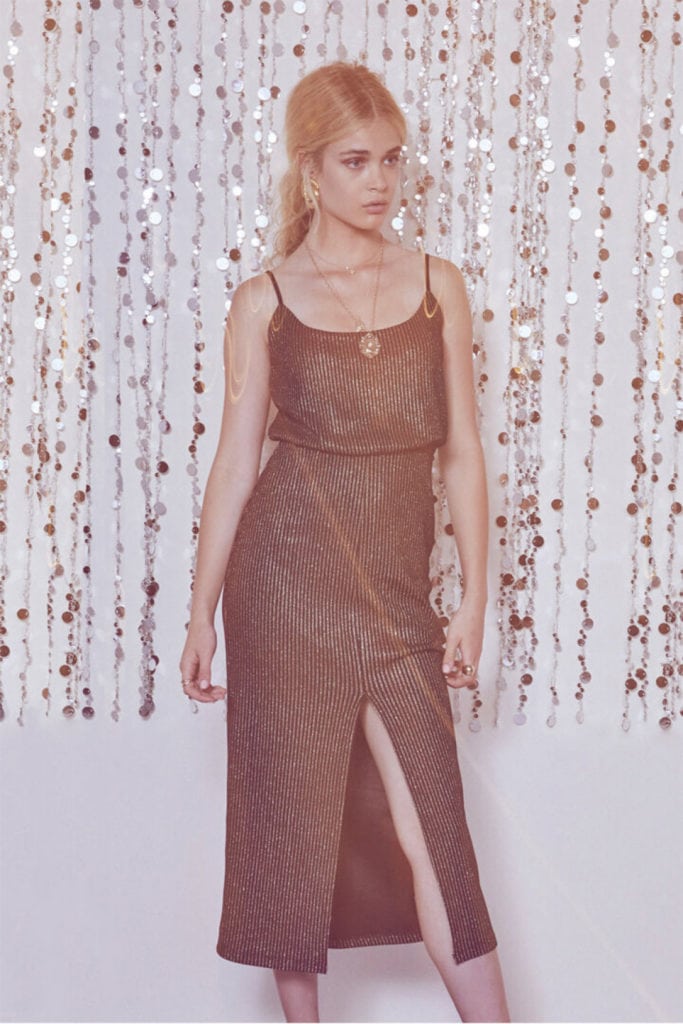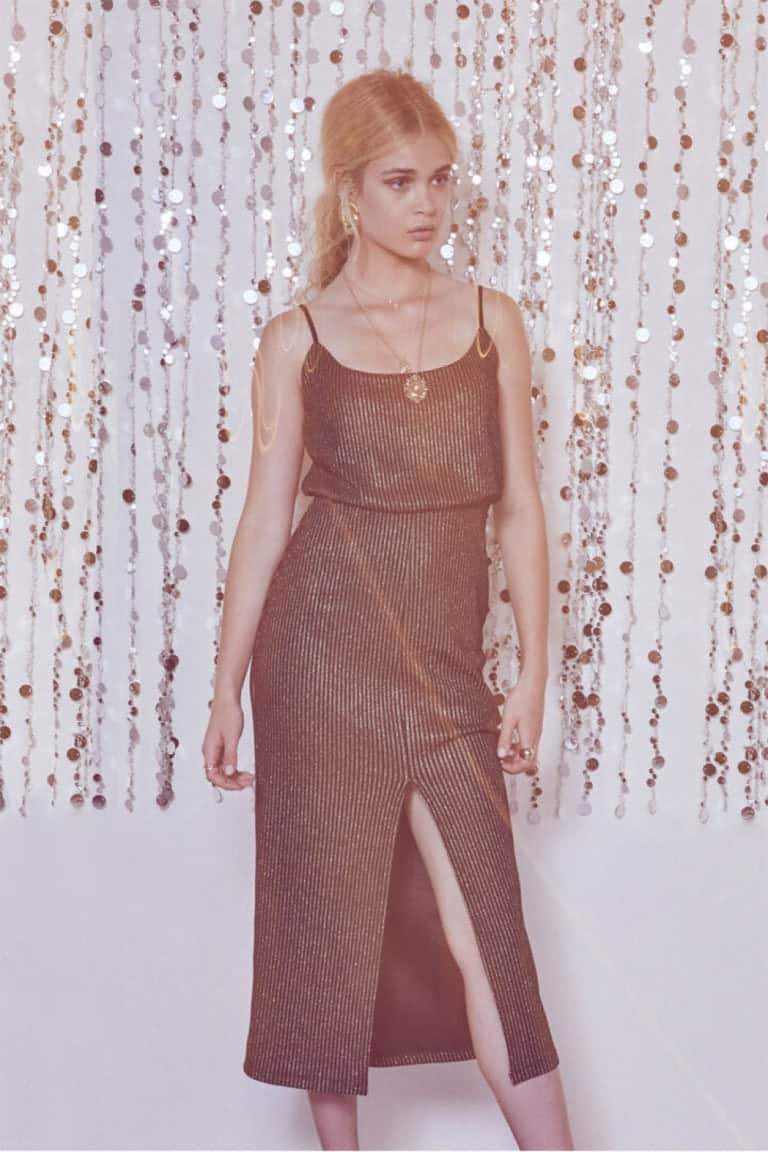 If you are worried about overdressing, look for a front-slit midi dress for your cocktail night. Styling should be simple — no ruffles or heavy details. The focus is on the shape of the dress and the texture. And of course, your sexy legs.
Add a simple and romantic ponytail, plus a set of earrings that dangle and sparkle, and you're ready to go!
Elegance on Tap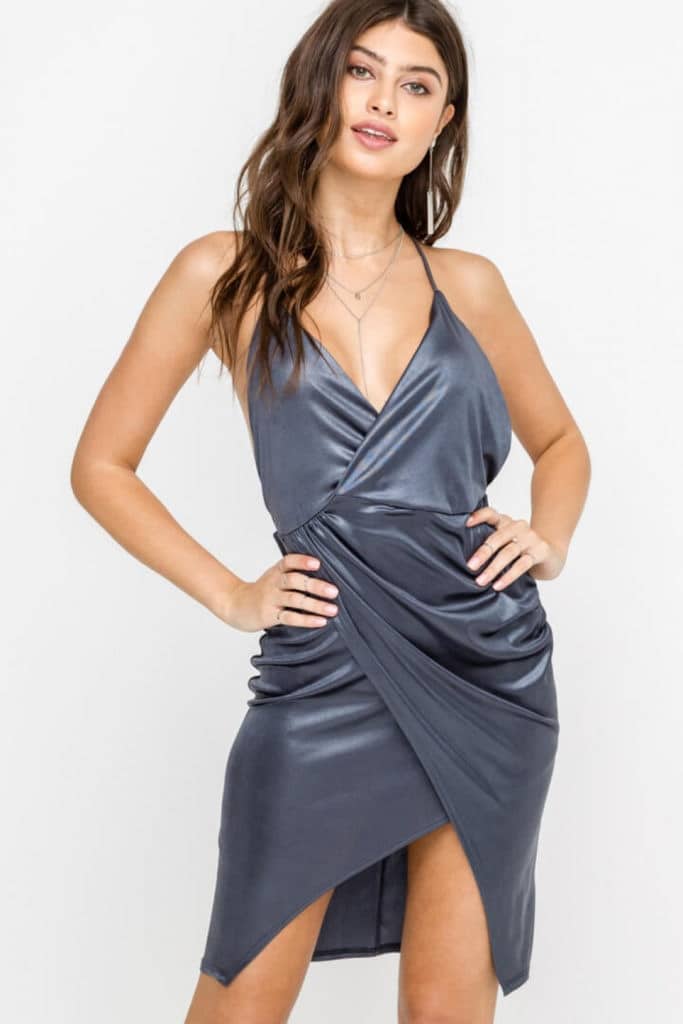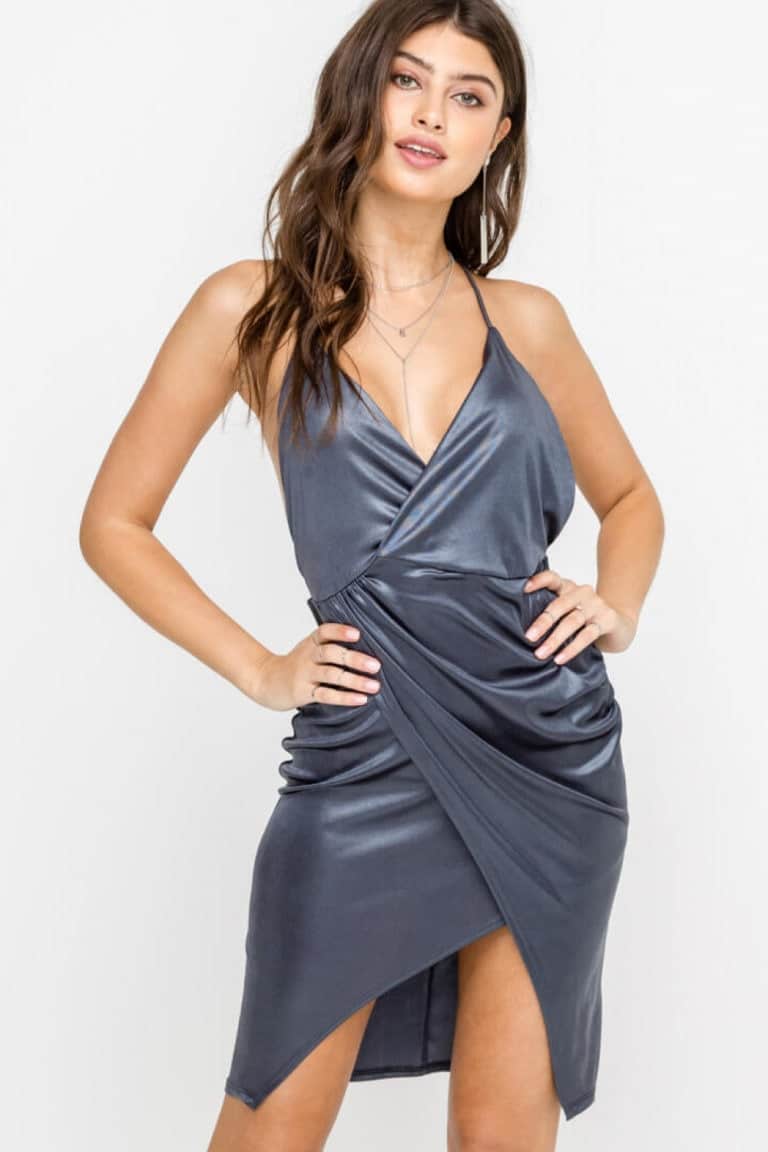 When you are looking for elegance on the simpler side, try a slinky satin mini dress. Sensual and graceful, slip dresses in warm and cold jewel tones are treading hot this year.
You'll likely need an extra layer to wear this piece in the fall. A faux fur jacket or oversized coat will work perfectly. For shoes, reach for sleek ankle booties or barely there stilettos.
Final Thoughts on Cocktail Wear
When you have cocktail events on the calendar, get excited about showcasing your sartorial flair and glamming it up at the same time. Get inspired by our curated list of cocktail wear outfit ideas and then put your own spin on things.
If you need more structure than that, keep these dressing rules in mind as you shop:
Always keep the host in mind. You should have an idea of what the words "formal" and "casual" really mean to your host.
Pay the attention to the context. Some cocktail parties will be more casual than others. Consider the occasion, the guest list and the location.
Always dress appropriately for the season. It's hard to have fun when you're freezing. If it's too cold for the darling slip dress, don't force it. You can layer over and under that dress, or find a piece that's warmer.
About handbags, less is more! Your work bag that holds your laptop and all your makeup isn't the right pick for a cocktail party. Trim down your on-hand beauty requirements to the bare minimum — like lip color and a small powder. Pop those into a clutch with your phone and ID, and you're ready.
Last but not least, don't be afraid to ask your host! If you are not sure about the dress code, just ask the host. It's that simple!