This post may contain affiliate links, which means I earn a small commission if you click and buy something (at no cost to you). See our privacy policy.
You don't have to be a bazillionaire to master outdoor style and look awesome on the slopes. For example, did you know that Walmart has a limited, but inexpensive, collection of ski outfits, including ski pants and jackets for less than $35? Or that you can score an awesome down jacket from L.L.Bean for less than a day's lift tickets?
How to Pick Budget Ski Outfits
Waterproofing
Your outerwear garments, like ski pants, jackets, and gloves, should be waterproof. Test the garments out (perfect excuse to make snow angels) before heading out.
Layers
The key to staying warm and dry is layers. Under your waterproof jacket, wear an inexpensive, long sleeve t-shirt with a fleece pullover from a store like Old Navy.
Movement
It's hard to look cute on the slopes when doing the robot walk because of garments that don't move. Look for pieces that offer movement (like the expensive, but well worth the price, LL Bean Mountain Stretch Pants).
Style
Look, the point is to be warm and cute. Look for stylish options in bright colors and/or black that offer stark contrast to the white snow (a major safety boost). Diva snow gear offers some great fashionable choices and they also offer plus-sized options. Who doesn't want to look cute on the slopes?
Top Budget-Friendly Ski Outfit Essentials
Boots
Way back when I was a teenager living in California, I took a trip to the mountains with my family — armed with only sneakers. Bad move, even for a California girl. I still remember that cold, wet, painful feeling, followed by the burning sensation as my feet returned to a normal temperature. You absolutely need pair of solid, waterproof boots with a thick sole to trudge around in the snow.
Two places to find good winter boots at a low price are Amazon and Sam's Club. The Columbia boots shown here are available for $80 on Amazon.
Medium-weight jacket
If you're actually going to hit the slopes — versus staying in the lodge and looking cute by the fire — you need a medium-weight jacket that doesn't restrict movement. Water resistance and insulation are essential features. You can add warmth by wearing a cold-weather, long-sleeved top underneath.
Base layer top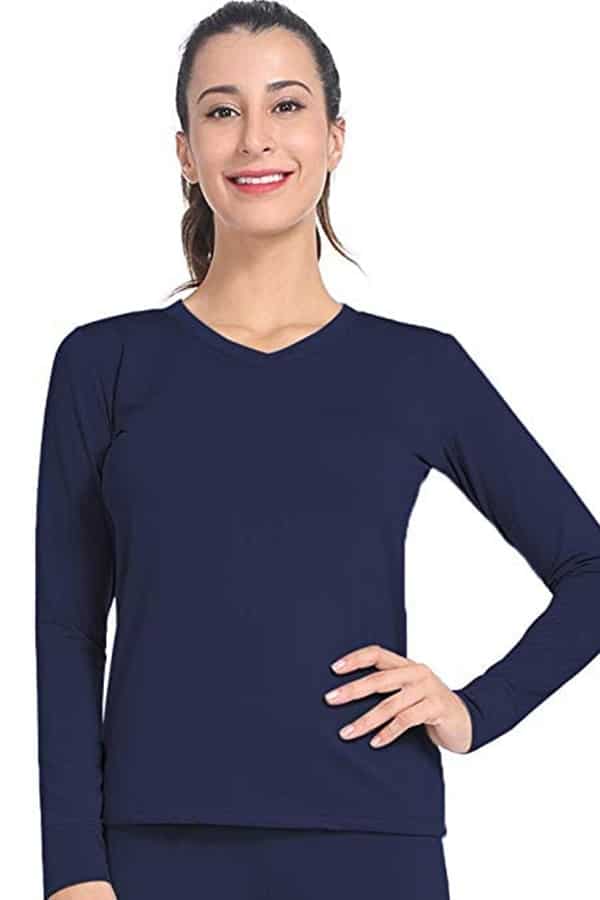 The perfect base layer top wicks away moisture (sweat) and has thermal properties. Fleece is the fabric that accomplishes both tasks. Look for a fleece-lined top that's fitted without being too tight.
Waterproof pants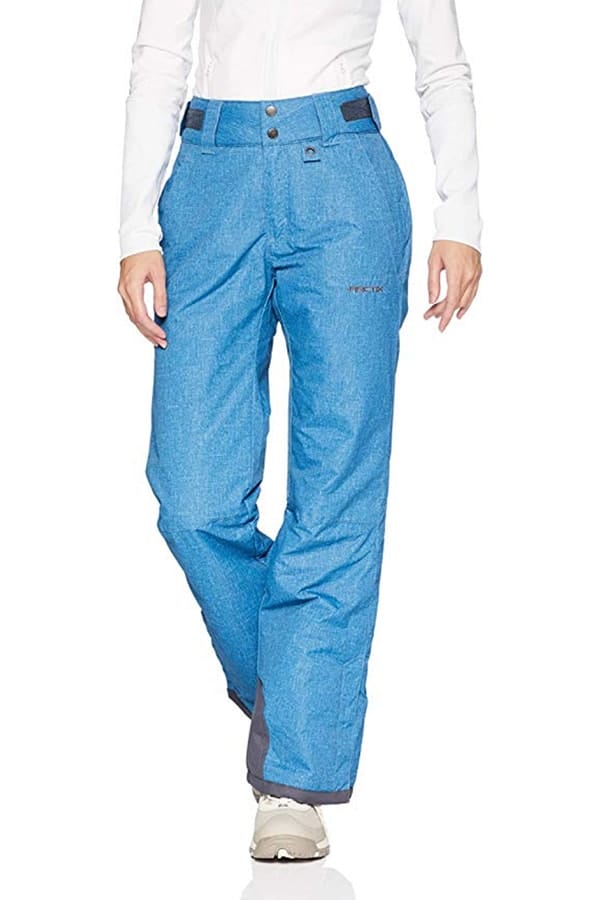 Pants for your ski outfit can set you back big bucks if you're not careful. Thankfully, there are some budget-friendly options available on Amazon that ski bunnies are raving about. Arctix snow pants are regularly $60, but you can find them as low as $17 if you shop the off-season.