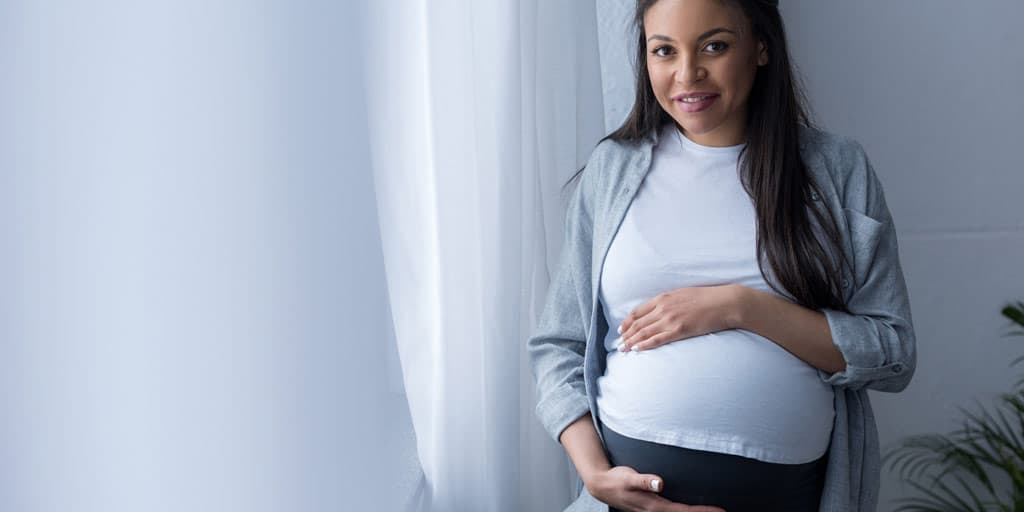 This post may contain affiliate links, which means I earn a small commission if you click and buy something (at no cost to you). See our privacy policy.
Dressing up your bump is one of the fun parts of pregnancy. While you don't need to replace your entire wardrobe, investing in stylish and cheap maternity clothes can keep the spirits high as you progress towards the BIG DAY.
We shopped the best comfortably chic, but cheap maternity pieces for spring. After all, you do need to save room in the budget for fun stuff like a bathroom baby harness and a Crib Dribbler. (And yeah, both of those are real things.)
Mint + Floral + Chiffon = Divine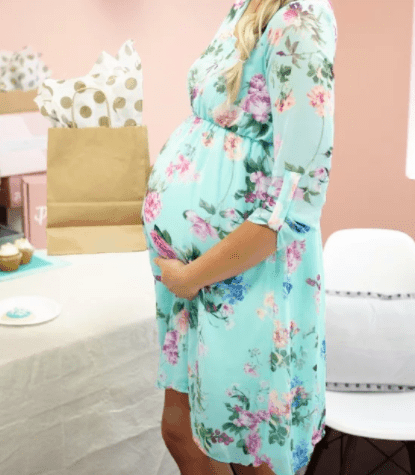 Perfect for the spring season, this Mint Floral Chiffon Maternity Dress ($58) from Pink Blush is lightweight, flattering, and features a pretty floral print. The dress is double-lined to prevent sheerness, making it a great choice to wear as a dress or with a pair of leggings. It also features ¾-sleeves, a rounded neckline, and is cinched under the bust.
The Satin Maxi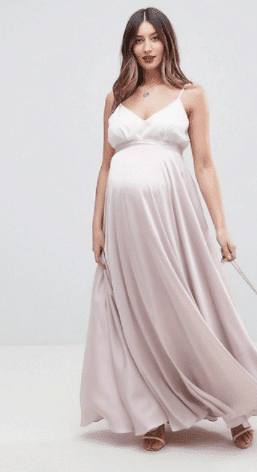 From weddings to corporate events, there comes a time during pregnancy when you need a more formal dress. This Maternity Satin Maxi Skirt with Center Front Split ($56) by ASOS comes in a lovely silver color and is made of super smooth and lightweight satin. The high-rise skirt gently skims your bump while the front split gives the dress extra flow. Preggers or no, you'll feel like a princess in this number.
Must-have Denim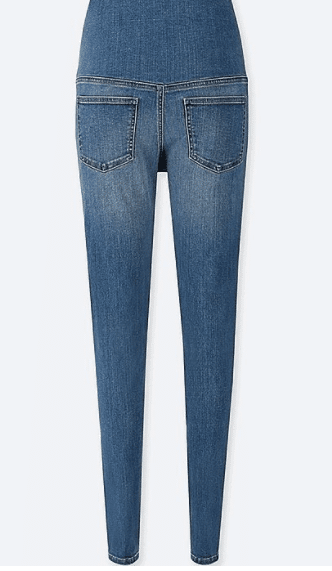 A pair of comfy maternity jeans is a must during pregnancy. The Maternity Ultra Stretch Jeans ($40) by Uniqlo is an excellent option. Available in several colors, these super stretchy jeans hug every curve for a cute and comfy look. Ribbing in the front provides stretch where you need it, and a denim back with larger pockets show off your bum.
On-trend + No-iron = Perfect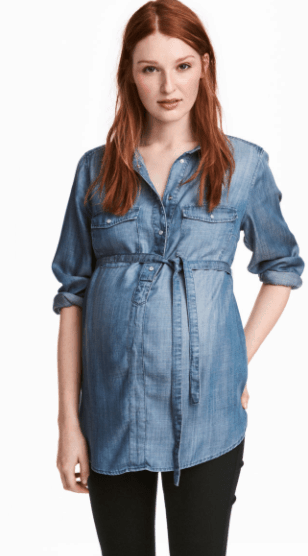 Just because you're pregnant doesn't mean you can't follow the trends. The MAMA Lyocell Shirt ($39) from H&M Maternity stays true to this season's denim craze with its soft twill construction. The long sleeves roll up for those warmer spring days and there are buttons and chest pockets in the front for a style boost.
Gladiator Sandals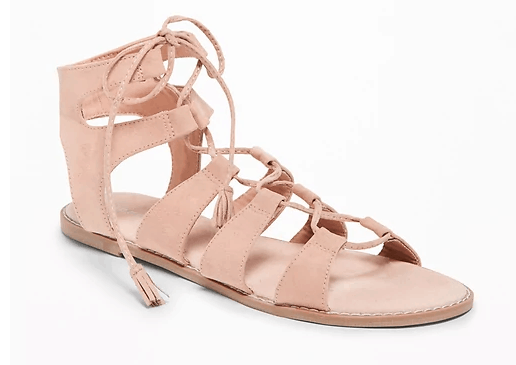 The right footwear can make all the difference in your comfort while expecting. To avoid having to wear sneakers and slippers for months on end, invest in pair of flat-heeled, cushioned sandals. A gladiator style also provides a touch of ankle support.
Chic Lace-Up Gladiator Sandals ($25) from The Gap are available in five colors, but we love blush as a nice add to the spring wardrobe.
Sexy Nursing Bra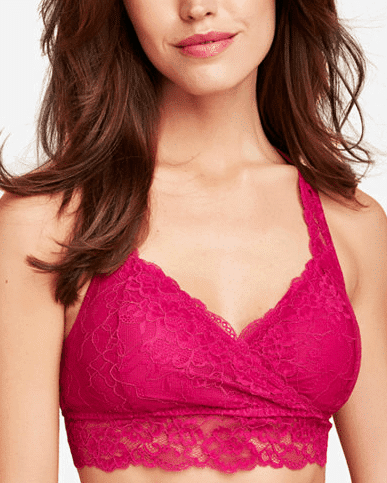 Maternity bras are not known for being sexy. But leave it to Jessica Simpson to change that and bring us one that's cute and practical. The allover lace bra ($16) offers light support for sleep, with a wrap style and racerback straps. It's also a great option for when after baby comes as it slides down in seconds for easy night feedings.
Knit Leggings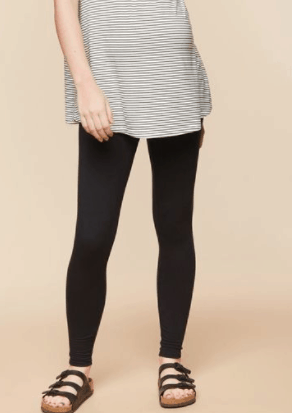 You can keep your maternity wardrobe versatile with a couple pairs of MiMi Fold Over Belly Maternity Leggings. ($26). These super soft jersey knit leggings fold over the belly for optimal comfort. Choose from black and grey — get one of each and wear them on repeat with long tops and dresses.
With your wardrobe shopping list in hand, you can turn your attention to more important things…like what the heck is a bathroom baby harness?