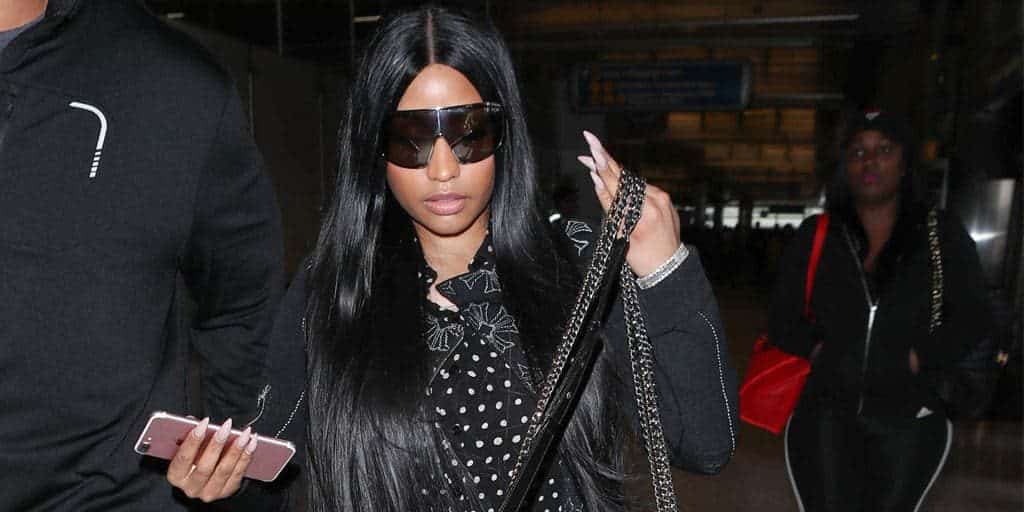 This post may contain affiliate links, which means I earn a small commission if you click and buy something (at no cost to you). See our privacy policy.
Rap mogul Nicki Minaj is known for her bold fashion choices. From the one-sleeve Mugler blazer she wore with pasties last fall at Paris Fashion Week to the black latex, dominatrix garb she sported earlier this month courtside at a Laker's game, she is anything but modest.
But not even Nicki can keep all that glam going 24/7. So when she was spotted cruising through LAX in an all-black, street-style ensemble, we just had to talk about it. Get your own Nicki Minaj style with these five budget pieces that mimic her airport-chic look, for less.
5 Pieces for Nicki Minaj Style
Polka Dot Print Button Down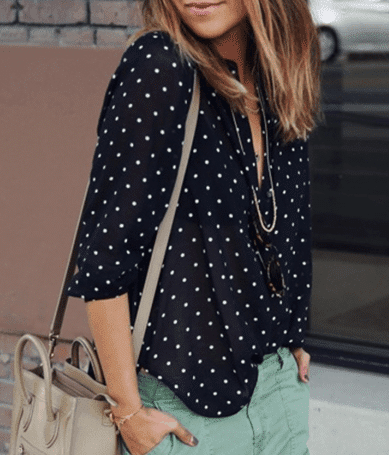 At the airport, Nicki sports a black, polka dot, button-down top under her jacket. Take away all the Minaj-ness, and her top is one you'll wear on repeat. This V-neck long sleeve shirt from NOVASHE has a similar look for under $20. The loose-fitting polka dot top is breathable and slightly sheer, making it a nice, lightweight option for spring.
Black Ripped Skinny Jeans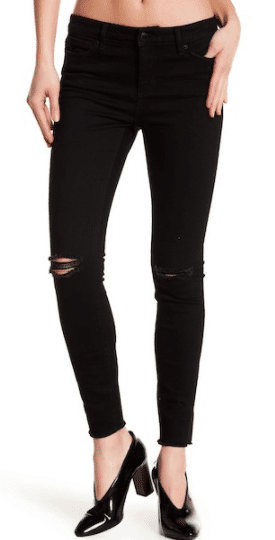 Minaj's black-on-black outfit includes a pair of distressed skinny jeans with detailing on the sides. For under $30, these Joe Fresh Distressed Skinny Jeans (on sale for $28) from Nordstrom Rack are a close match. The stylish skinny jeans feature a five-pocket construction and frayed hem — which means they're a great choice for those days when you're feeling edgy.
Embellished Black Jacket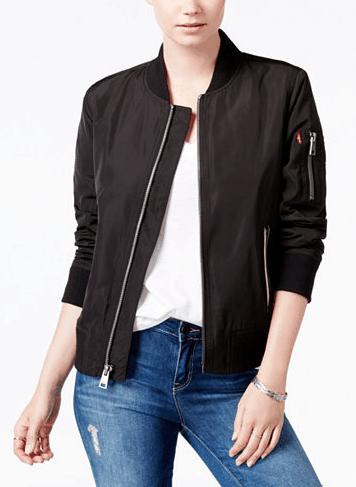 Topping off the blouse is a form-fitting black jacket with white detailing and zippers on the arms. While this Levi's Zip-Detail Bomber Jacket ($70) from Macy's may be missing the delicate white flowers, it does have zipper detailing and a casual baseball collar. The ribbed contrast at the cuffs, collar, and hem also add interest.
Colored Slides with Bow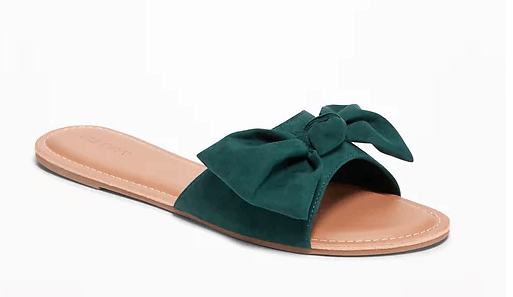 Nicki's shoe choice is a pair of red and green Gucci Satin Slides that are currently selling for more than $500. Sadly, those are outside the realm of possibility for a budget fashionista. Instead, we like these Sueded Bow-Tie Slide Sandals from Old Navy for a mere $23, bow included. They're available in teal, black, blush, and coral — but teal would be a great choice for your own personal interpretation of Nicki Minaj style.
White and Black Cross Body Bag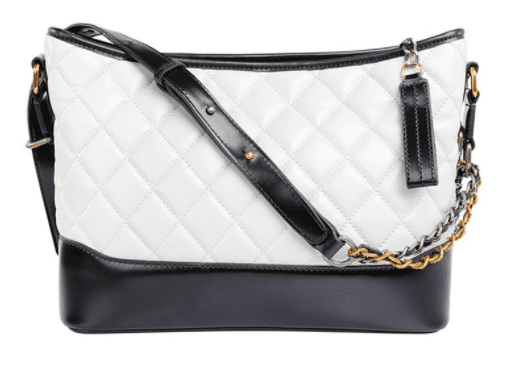 Nicki's outfit wouldn't be completed without a few key accessories. While at the airport she carried a black and white quilted bag with a combination leather and chain handle. This Jole Quilted Cross Body Bag with Two-Tone Chain from Jessica Buurman is a similar option that sells for just over $120. As with the polka dot top, this bag comes with more than enough style to earn a spot in your regular rotation.
With a pair oversized sunglasses and some bling on her wrist, Nicki Minaj's airport look is complete. How would you style this look?
You may also like these: