As soon as the word "premium" started to pop up in the denim category, prices on your most essential pants seemed to skyrocket. You can still find high-quality cheap jeans–you just need to know where to look (and of course, we've put together a list of our favorites).
When buying jeans at any price, there are a few things to keep in mind:
Sizes really vary. Some brands are sized like men's pants (0 to 30) and others are by waist (23 to 34). This can be really confusing from brand to brand, so it's always important to try on and scrutinize every pair.
Don't forget, they will stretch out, but they'll also shrink when washed, so buy the pair that is slightly bigger (but not a whole size up).
Check the fabrications. For the sake of fit and comfort, look for at least 2 percent Spandex.
Here are our picks for the best cheap jeans brands on a budget.
Cheap Jeans Brands
Everyday Cheap Jeans: Old Navy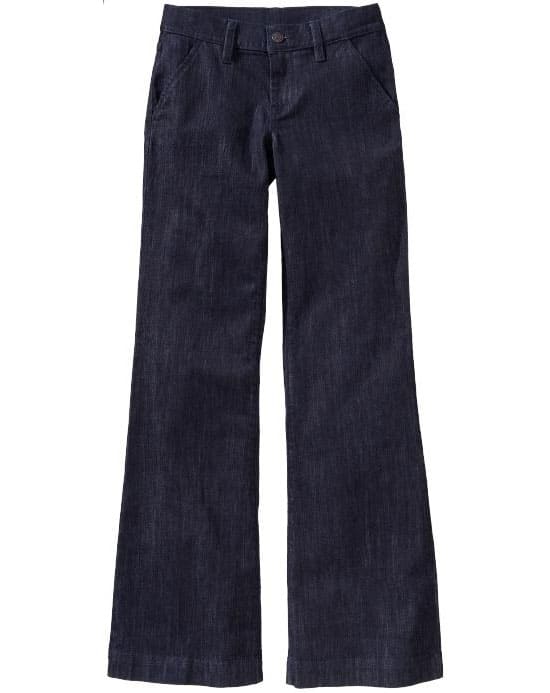 If you live to live in your jeans, you'll want to try on the pants at Old Navy. The brand's jeans aren't only cheap (around $35 or less), but comfortable and long-lasting. Pick up trouser jeans to wear to the office and stretchy leggings for play. Don't forget that extended sizes (petite, tall and plus) are primarily online.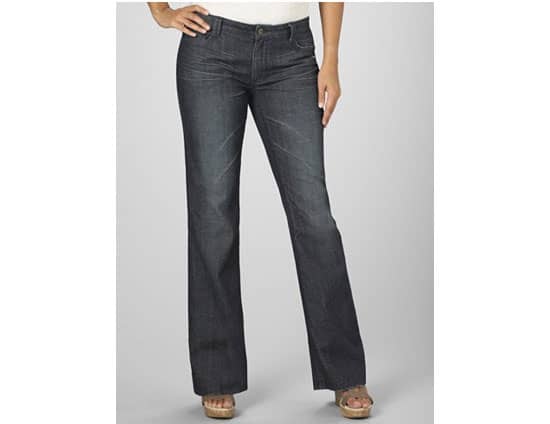 There's a bazillion plus-size jean lines, but we still turn to Fashion Bug when we're looking for truly cheap jeans. Fashion Bug has colored denim leggings, whiskered jean trousers in up to a size 30 with inseams of 29" (petite), 32" (regular) and 34" (tall), and fits geared toward body types straight (yellow), moderately curvy (red) and curvy (blue). Some styles have a "Secret Slimmer" with an extra stretch panel (which we LOVE).
Classic Cheap Jeans: Levi's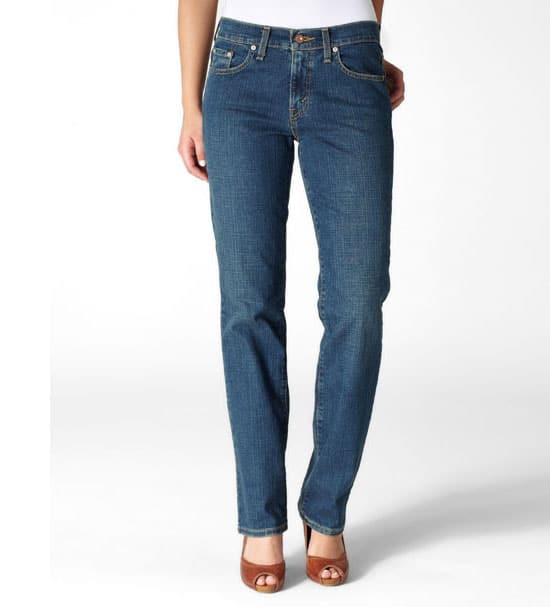 Jeans, as we know them today, were created by Levi Strauss & Co. in the 1920s, and this line clings to its heritage while also adapting to 21st century fit and style. For $45 to $98, you can pick new styles from the current denim line such as the 505 straight-leg jean with a classic fit.
Or you can use the online Find Your Curve quiz to identify your body type (slight, demi, bold or supreme) using waist and seat approximations and fit issues (gaps in back, waist too tight, not enough coverage).
Date Night Cheap Jeans: ASOS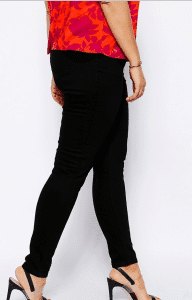 Mom, pop star and "American Idol" judge, J.Lo. seems to do it all, including making cute, cheap jeans. Her Kohl's line is seemingly priced to always be on sale, including the jeans, which start at around $54 (side-eye), but are often on sale for $38. We like that her jeans fit well, but also are a bit on the trendier side.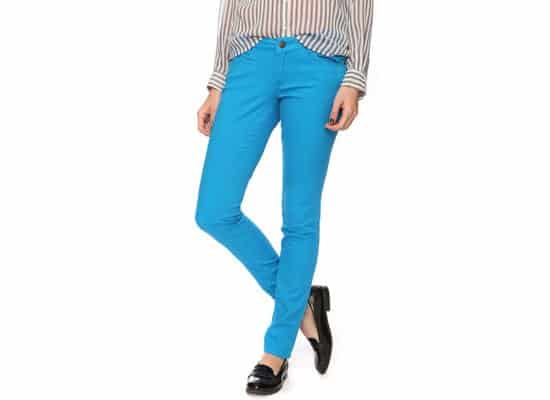 Want the colored denim, but not interested in J Brand prices? Try the denim at Forever 21. Sized by waist (24-31 and up to size 22 in plus), they've got red, teal, hot pink and royal blue for under $30 — including plus sizes.
If you dare go even trendier, they've got metallic treatments and leather-like coatings. Plus, the price means that you'll need to wear them 10 times to reach a reasonable cost per wear.
What is your pick for the best cheap jeans? Share your favorite brand below.