It's that time of year when local coffee shops start rolling out their pumpkin chai spiced lattes, when temperatures fluctuate between "Are-you-sure-summer-isn't-over?" and "Yes-it's-definitely-over," and when the holidays are just around the riverbend. With pricey trips back home for Turkey Day and saving up for gifts for your familia, it's time to curb your spending to make sure you're financially A-OK for the holidays. This doesn't mean your love life has to suffer. Here are fall date night-in ideas on a budget, perfect for your hunny or a new cutie you're just getting to know.
Frugal Date Night Ideas at Home that Your Partner Will Love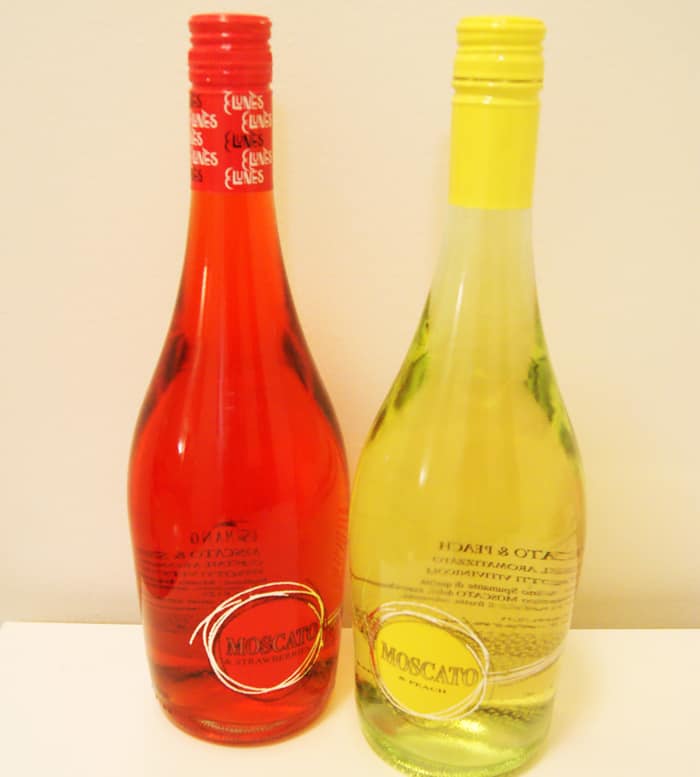 DIY Mixology Class For Two: If you love sipping on a cocktail (or two or three) at the hottest speakeasy in town (and who doesn't?), try bringing the bar to the comfort of your own home. Round up all the liquor between the two of you. Yes, include those orphan beers from six packs and the leftover vodka from last month's housewarming. And be sure to include a couple of fun new flavors. We love ELunes Moscato for its sweet, fruity flavors like peach, mango, and strawberry. They're great alone, but if you're feeling adventurous, try concocting your own ELunes mix with vodka or your favorite gin.
Get the popcorn ready for bad movie night: Yep, that's right. Forget the Oscar-winners; go straight for those terrible, horrible, no good, very bad movies. Think slasher flicks with bad acting and dramatic music. Make some popcorn, and get ready to boo, hiss, and throw popcorn at the TV.
And the next Top Chef is…: Can't afford to fly to Napa and dine at The French Laundry? It doesn't mean you can't enjoy some gastronomical adventures. Instead of buying foreign spices and rare herbs that'll end up sitting in your pantry, try this: a culinary challenge that pits you against your date. The rules being that either of you can use anything in the fridge or pantry to whip up a delicious (or maybe not-so-delicious) meal. A little friendly competition can be oh-so-hot.
Movie marathon: Whether it's watching the wizardly trio battle He-Who-Must-Not-Be-Named or seeing an uber young Michael J Fox on his flying skateboard in Back to the Future, commit to watching an entire series in one night. Plus, it gives you an excuse to catch up on those old classics everyone and their mothers have seen except you. (The Godfather, anyone?) As for Star Wars, we'll leave it up to you and your beau whether you watch it in chronological order or the order in which the movies were made. Toughie.
Start a social experiment: So, 40 Days of Dating didn't exactly have a happy ending, but that's not to say your social experiment will go sour. In the age where starting a blog or website is one click away, decide upon a project and document it online. Maybe that's committing to cooking a new Indian recipe each night as a couple (Bring on the chicken tikka masala!). Or maybe it's committing to dressing each other for 30 days.
Have a frugal date night in idea? Spill below!
This post is sponsored by our friends over at ELunes Moscato. The content and the style, however, are all from TBF. Check out ELunes on Facebook and Twitter for more information on this lovely moscato.